Damar Hamlin's jersey changed from 31 to 3, September 5, 2022, 17 weeks before the Week 17 ritual in tribute to Hiram Abiff (Masonic lore)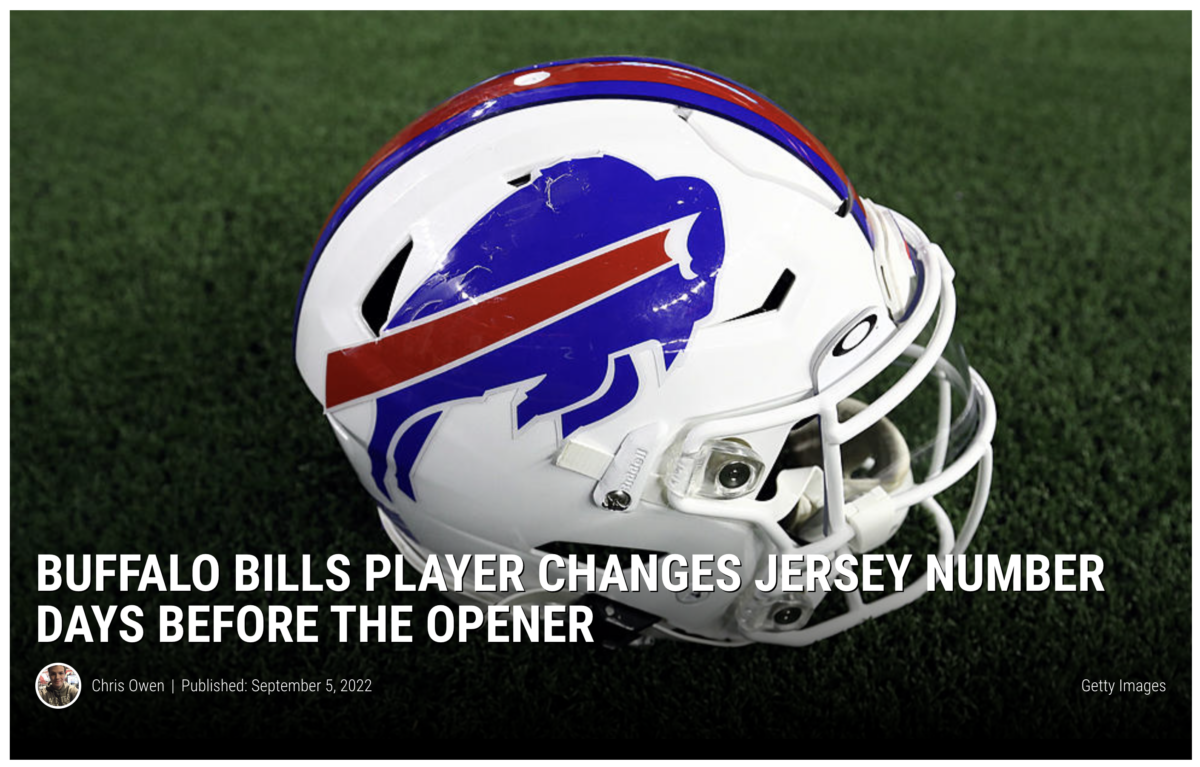 This news story broke September 5, 2022, exactly 17 weeks before the Week 17 match where Damar Hamlin was reportedly injured.
Mason = 17
And once again, Masonry has the ritual in tribute to Hiram Abiff, who was killed by the three ruffians, for its third degree, which is a kneeling ritual. As we know, the only Bills player who didn't kneel around Damar Hamlin was 'Neal,' number 33.
Masonry = 33
Secrecy = 33
Order = 33
MNF = 33
And again, the Masonic HQ, the House of the Temple, is at the address 1733. Also, modern Freemasonry was created in the year 1717.

And notice, September 5 can be written 5/9, like 59, the 17th prime number.
Freemasonry = 59
This nation, the US, was created in 1776, 59 years after 1717.
ALSO, September 5 leaves 117 days in the year, and the January 2, 2023 ritual was on the 117th day of the NFL season. *Buffalo Bills = 117



https://wyrk.com/damar-hamlin-switches-numbers/
Remember, the Bengals were up 7-3 on the Bills when the ritual happened.
Hiram Abiff = 73
Mason = 73