Danny Masterson convicted of rape, May 31, 2023, 79 days after his birthday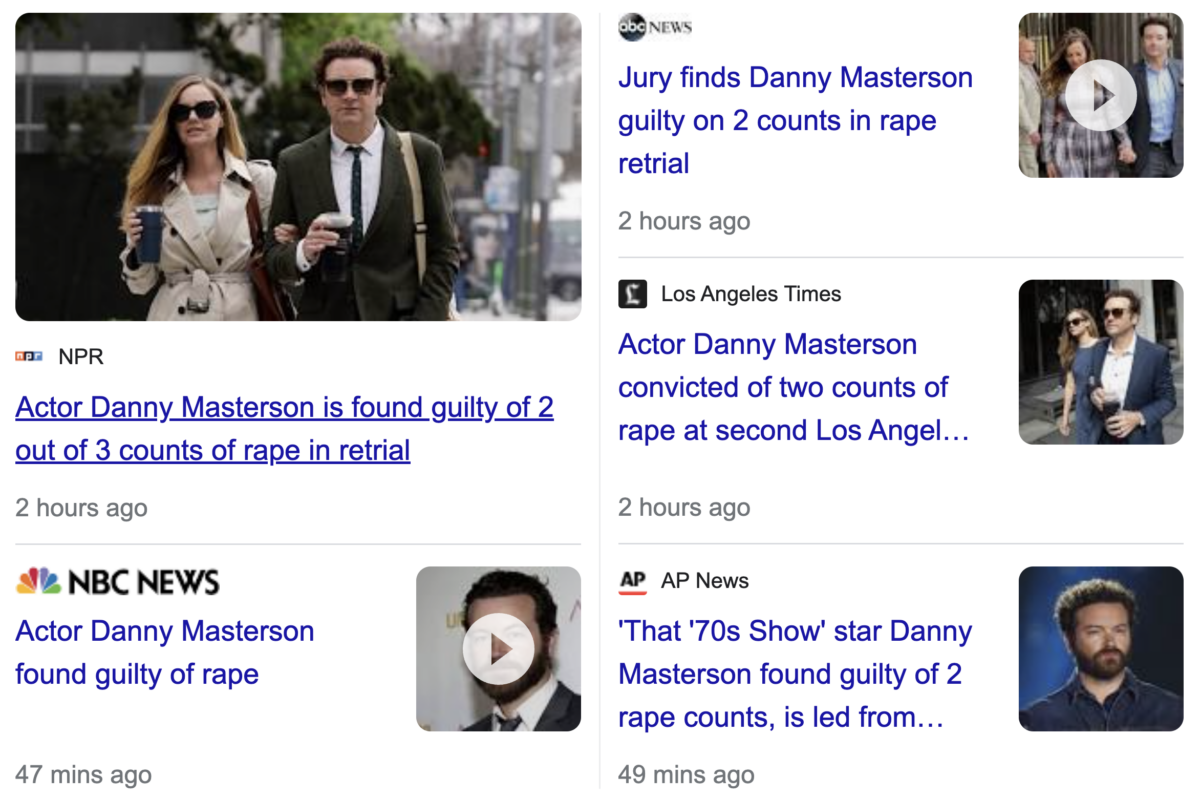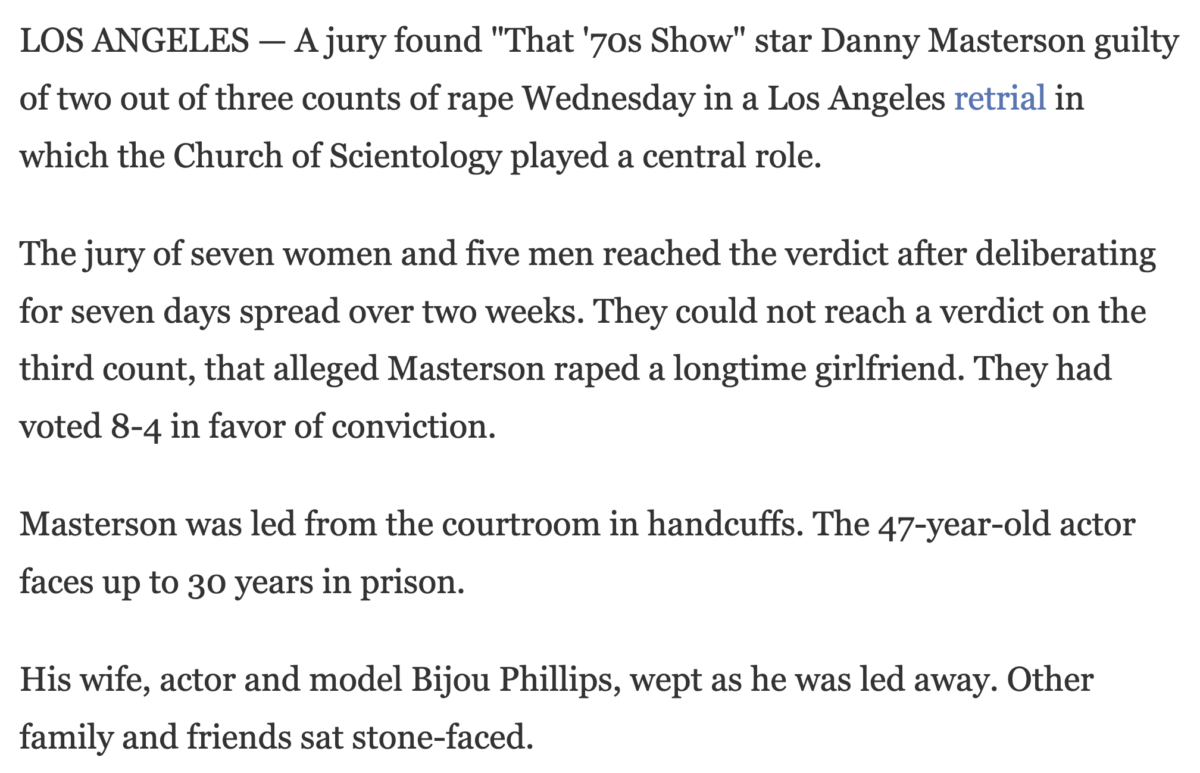 https://www.npr.org/2023/05/31/1179285514/danny-masterson-rape-retrial
This news comes 79 days after his 47th birthday.
Society of Jesus = 79
Rapist = 79




He is 47. It's a special number.
Judge = 47
Gavel = 47
Time = 47
Keep in mind he was in That '70s Show, and '79 was the last year in the '70s.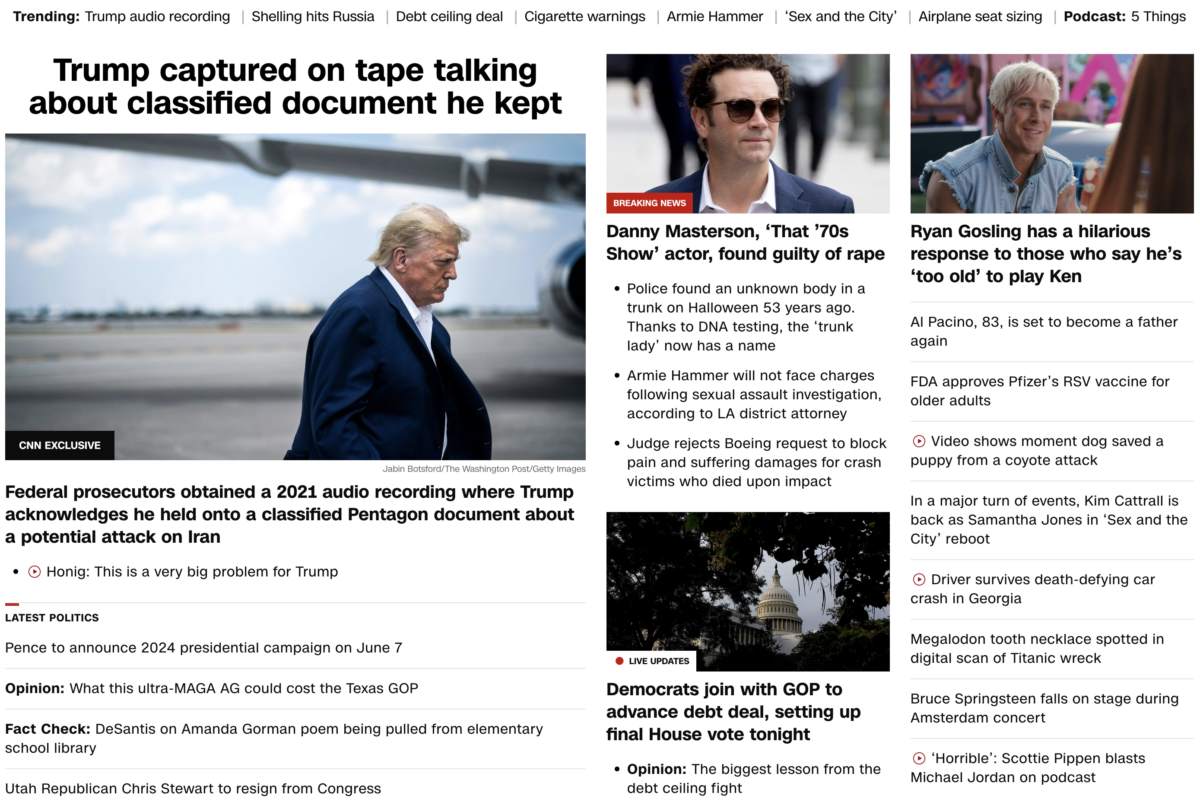 One of the names in the case is 'Christina B.' Notice how it overlaps with 'rape.'



The other is "Bobette" Riales, a name reminding us of Lorena Bobbitt, and having overlap with 'rapist.'



Read my post about him being charged with rape on June 17, 2020 here.
You'll notice 'Saturn' was the focus of that post. So go figure he is guilty exactly 154 weeks later. Of course, that number has a lot to do with Saturn.