Darnella Frazier, the 17-year-old getting the recognition for filming the George Floyd killing, April 20, 2021


What happened to the man who recorded the video of the George Floyd killing? That was the video that went viral. Anyhow, notice the name Darnella Frazier equates to 255, and today, April 20, 2021, leaves 255 days in the year.

And notice the Derek Chauvin guilty verdict comes April 20, 2021, the day leaving 255 days in the year.

The George Floyd killing was reportedly May 25, or 25/5, like 255.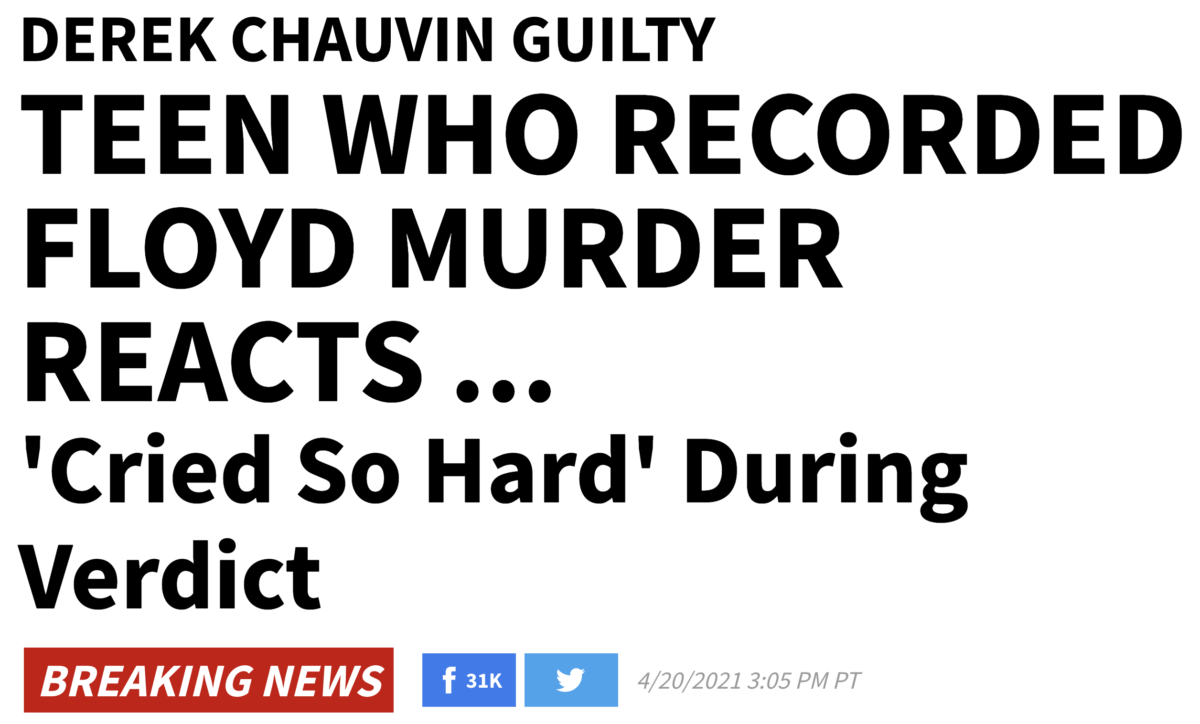 Cried so hard = 59 (17th prime)
She is 17
The number 59 is coded all over black history.
Slave = 59, Negro = 59, Blues = 59, Rasta = 59
Recall, George Floyd died 59 days from the Minneapolis' Mayor's birthday.

https://www.tmz.com/2021/04/20/teen-filmed-george-floyd-death-darnella-frazier-guilty-verdict/
Update: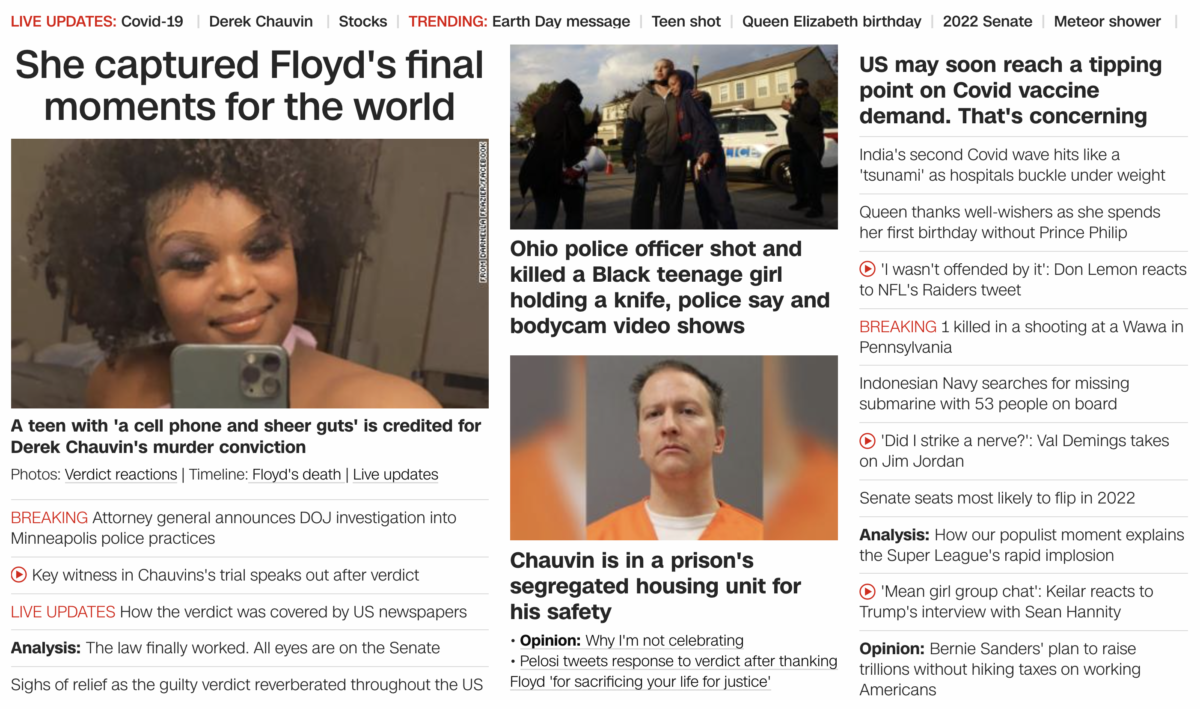 Notice the emphasis on 'a cell phone and sheer guts'.

Justice for George Floyd = 110
Minnesota = 110
The ruling in favor of Floyd, was April 20, the 110th day of the year.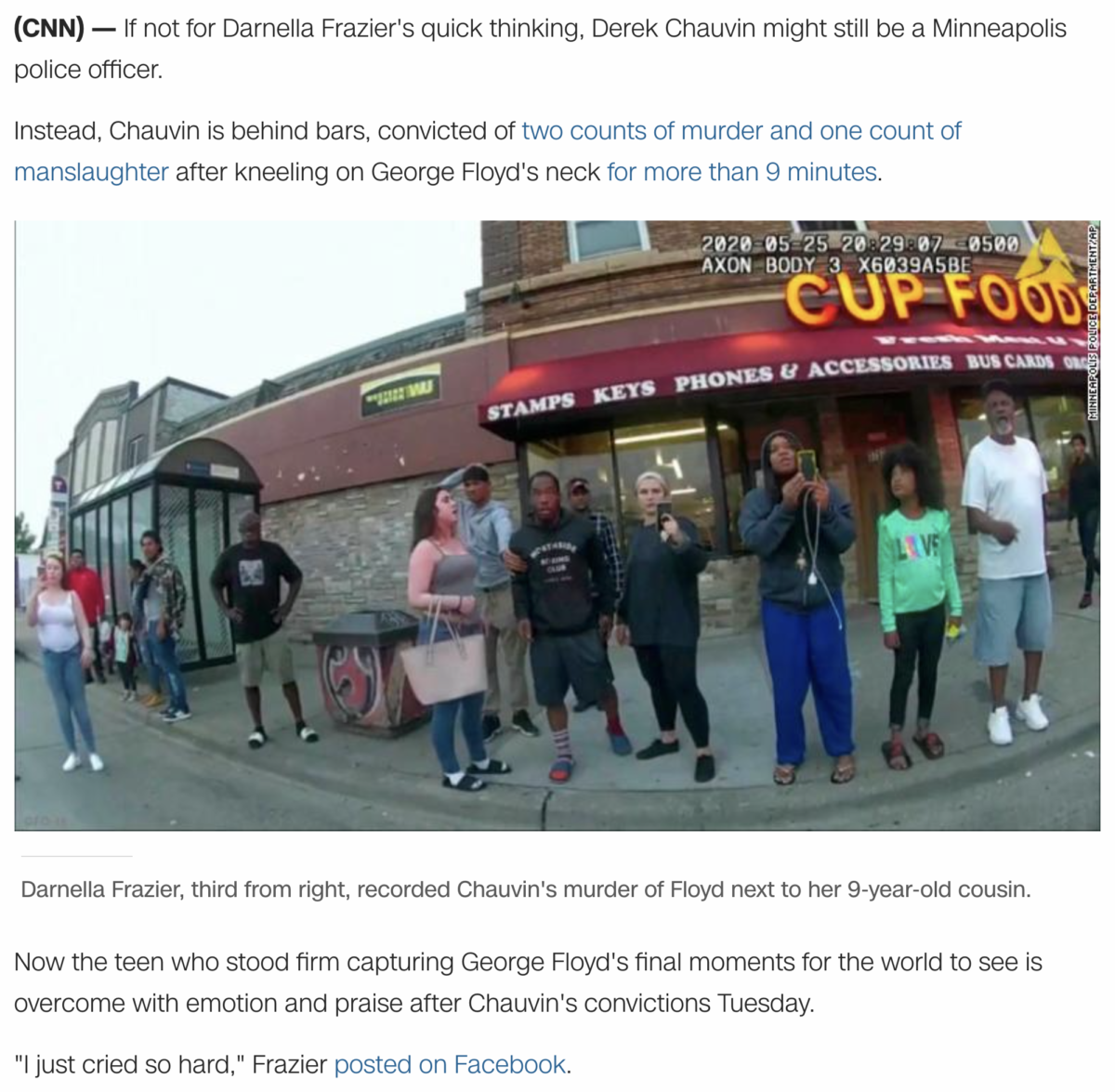 https://www.cnn.com/2021/04/21/us/darnella-frazier-derek-chauvin-reaction/index.html