Darryl Williams death, January 17, 2023, becomes news 27 days later when family hires Benjamin Crump, February 13, 2023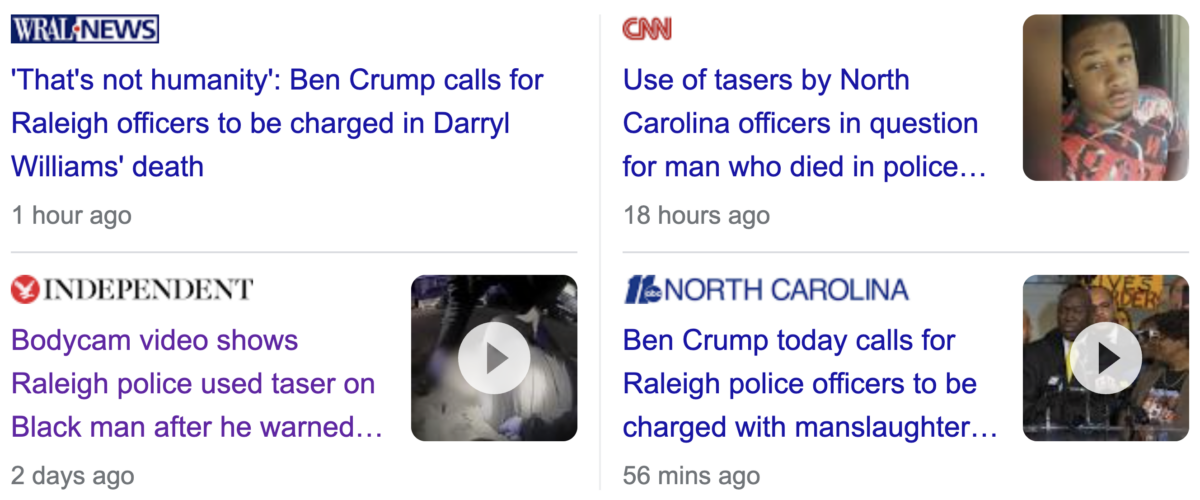 Now we have 'Raleigh' in focus in Black History Month.

February = 42
Slavery = 42
Jackie = 42
Nigger = 42
Martin = 42
Malcolm X = 42
etc.
This occurred one day after Martin Luther King Jr. Day in 2023, and near the road Martin Luther King Jr. It follows the killing of Tyre Nichols in Memphis, where MLK was killed on April 4, 1968.

In this case, notice the family of Darryl Williams hired Benjamin Crump on Monday, February 13, 2023, the 44th day of the year, going with MLK being killed on 4/4. It also goes with George Floyd being killed on the 44th Parallel North, by 44-year-old Derek Chauvin.
Rock Quarry Road = 193 (44th prime)
Keep in mind April 4 is the 94th day of non-leap-years and MLK was killed in '68.

Wake County = 39
Raleigh = 39
MLK killed at 39 (like Malcolm X)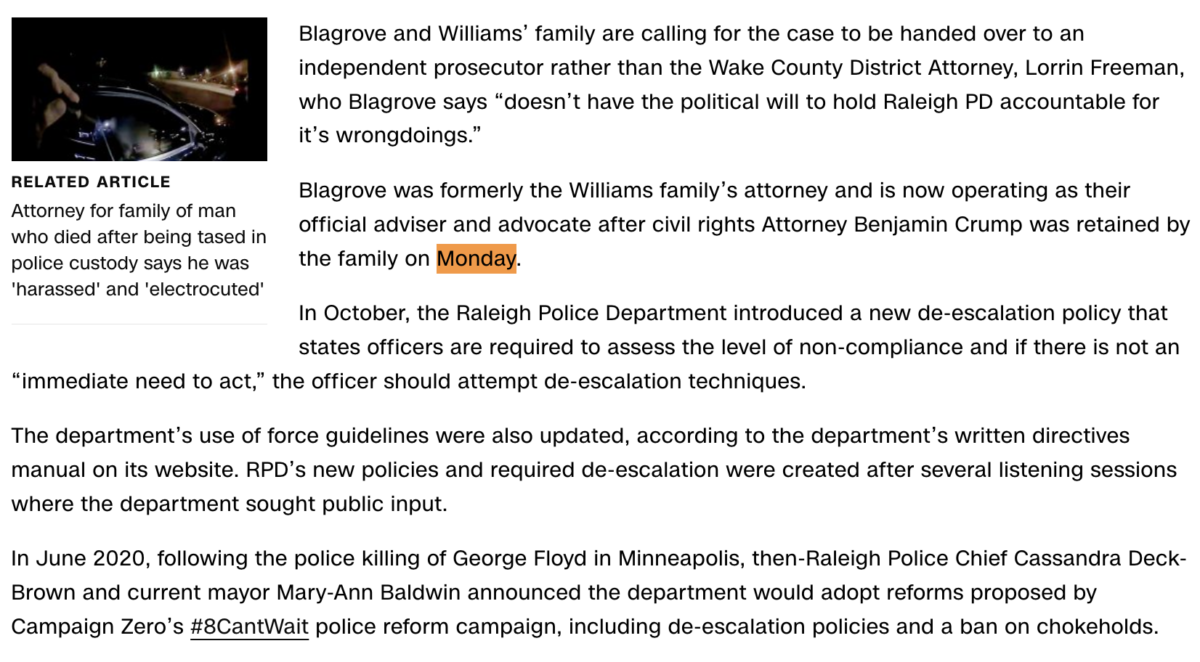 https://www.cnn.com/2023/02/15/us/north-carolina-darryl-williams-police-tasers/index.html
As for the date, January 17, it can be written 17/1, like 171, the 18th triangular number.
Taser = 18
Race = 18
Also, Benjamin Crump was hired 27-days later, on 2/13.
Racism = 27 / 213