Dave Chappelle sparks LGBTQ+ controversy on eve of Matthew Shepard's fatal beating, October 5, 2021 (Netflix asked to censor Chappelle October 6)

The Closer debuted on October 5, 10/5, like 105.
Bible = 105
Masonry = 105
Zionism = 105
Order of Illuminati = 105
It debuted on the day the MLB postseason began, and 'The Closer' is baseball terminology.

It begins with him talking about most "niggerish" decision he made in a long time, getting the Johnson & Johnson vaccine, which comes right after he says this is going to be his last special in a long time.
The Closer = 42
Vaccine = 42
Nigger = 42
*Jesuit = 42
He then jokes about being molested by his priest, and how he liked it. Keep in mind, on this same day, the Jesuits of France, put out the biggest report of all-time of the molesting of 330,000 children by the Catholic Church in their nation.
From there he goes on to talk about black people beating up Asians, like how his black genes beat the Chinese coronavirus…
Coronavirus = 56
Covid Vaccine = 56
Dave Chappelle = 56
From there he goes to tell his new theory on aliens, that they're people who used to live on earth, but left here. And he calls them the "Space Jews."
Then he tells the story of "Clifford, the giant nigger."
Then he gets to talking about 'Da Baby' and his remarks towards the LGBQT community. He also talks about how that same man got away with killing a person in Wal-Mart, which he says is a fact.
After that he talks about how in the Stonewall days, gays had thick skin, but now they're soft.
*I'm watching it now so I don't know what happens next…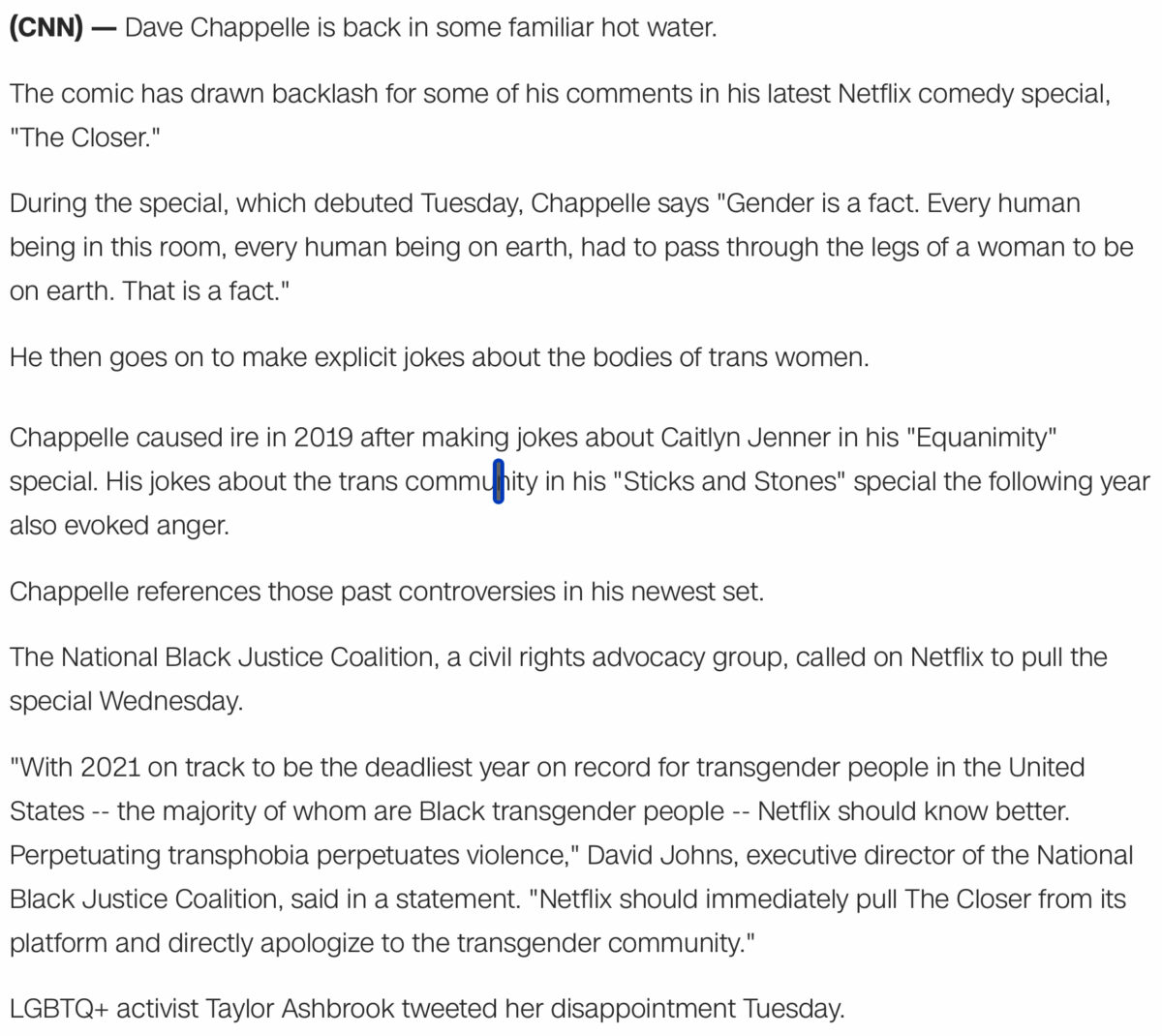 https://www.cnn.com/2021/10/06/entertainment/dave-chappelle-netflix-controversy/index.html
Notice on Wednesday, October 6, 2021, the 23 year anniversary of the beating of Matthew Shepard, 56-days from his own birthday, Dave Chappelle is attempting to be censored.

241, 53rd prime
Transgender = 53
Equanimity = 53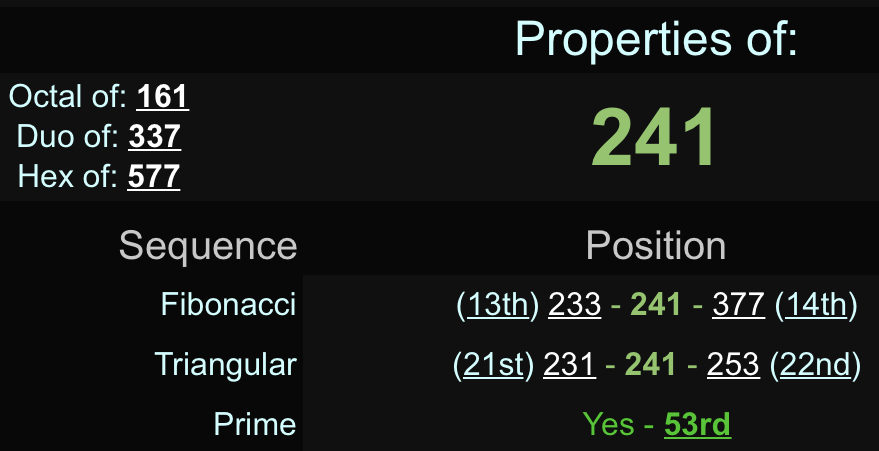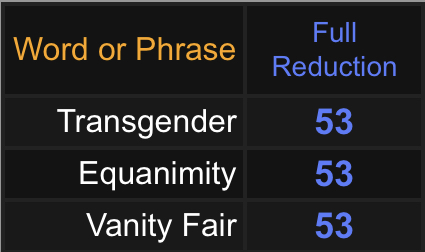 Remember Caitlyn, on the front of Vanity Fair?
Caitlyn Jenner = 201
The Jesuit Order = 201
-Caitlyn = 84
-Jesuit = 84
-The Jesuit Order = 84
See how perfect it has all been?