Dave Chappelle's first joke after onstage attack at Hollywood Bowl was "that was a trans man," May 3, 2022

So predictable. On May 3 (5/3), this had to be the headline.
Transgender = 53
Hollywood Bowl = 53
Read the 'transgender' prediction for the Dave Chappelle attack here.
And remember, this happened at the 'Hollywood Bowl' on 5/3…


Dave Chappelle = 241, 53rd prime
6'4″ Lia Thomas of Pennsylvania
–Pennsylvania = 53
Of course, 'transgender' refuge in the U.S. was one of the top stories on May 3, 2022.
And in history the first transgender person died on this day, May 3, 1989.
It's also the day Family Guy predicted Bruce Jenner would become trans in 2009.
And read about Kayla's 'Pose' find in relation to the transgender "53" rituals.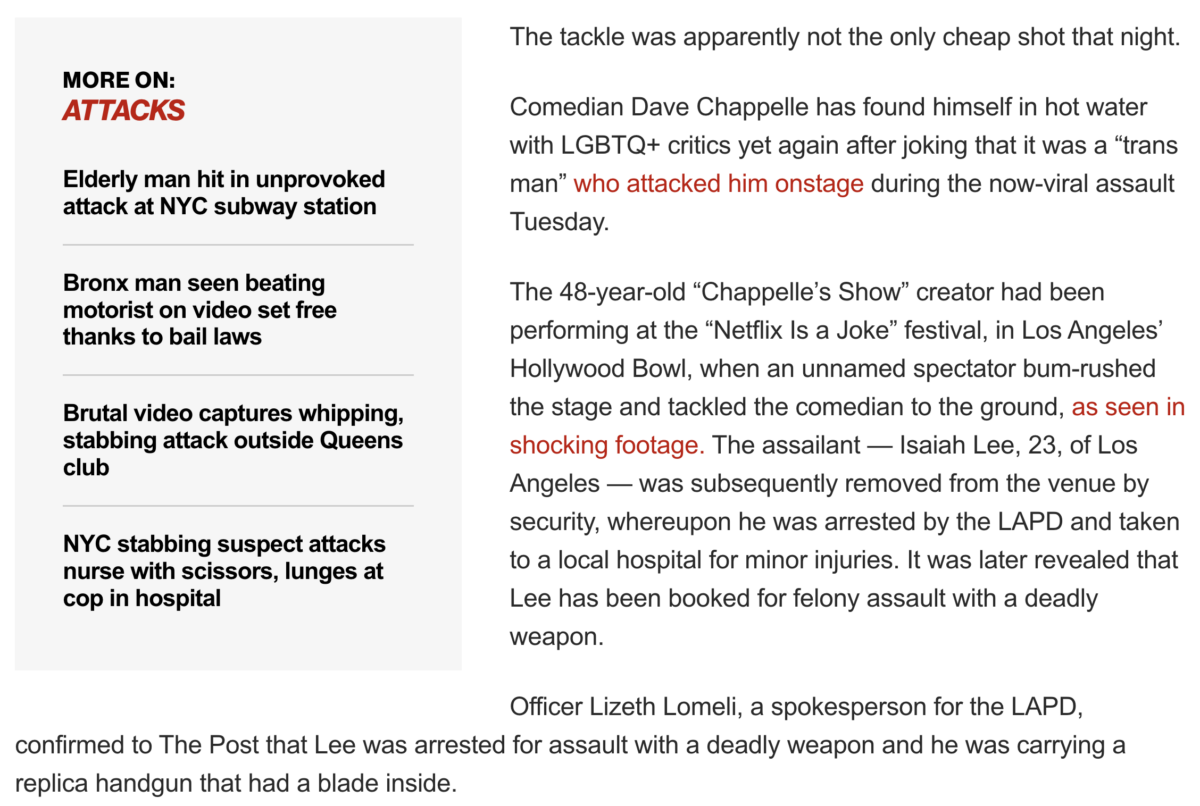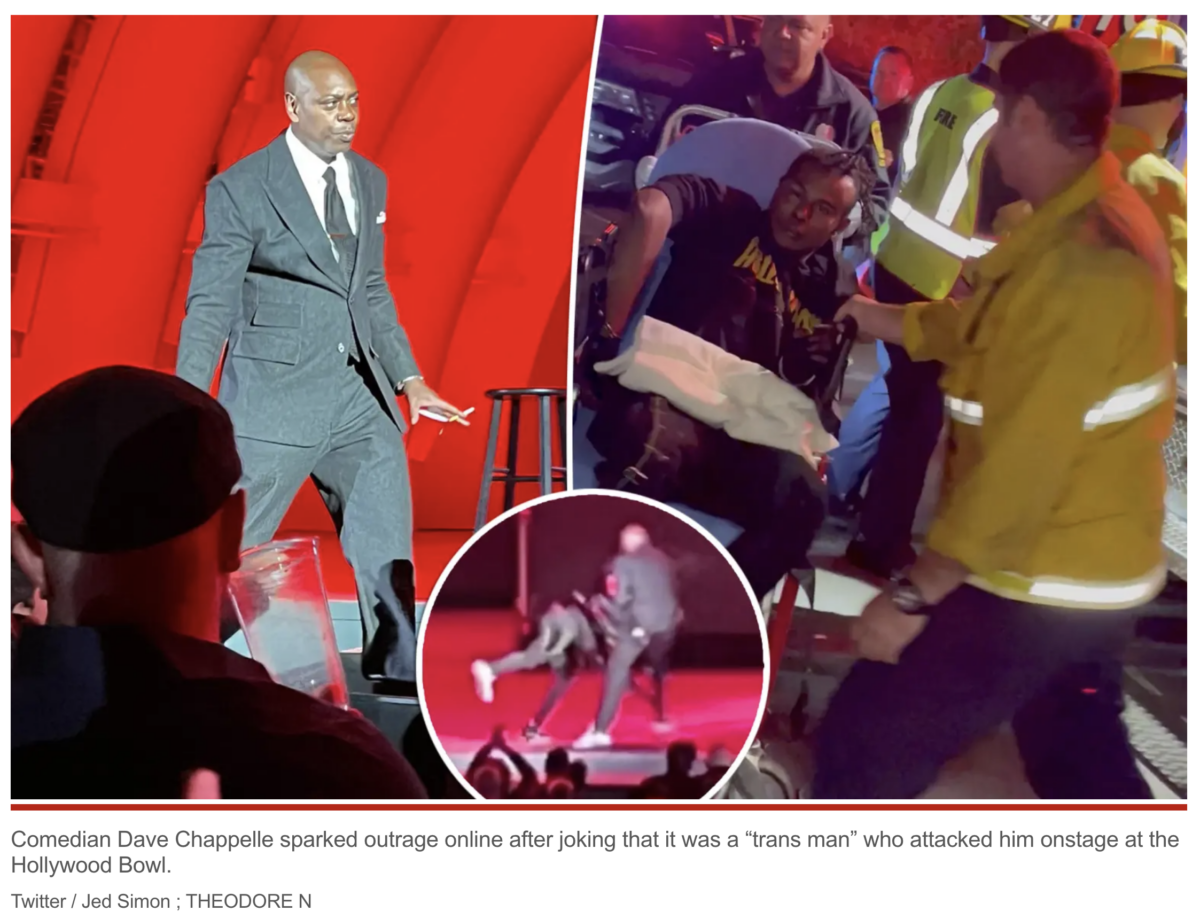 https://nypost.com/2022/05/04/dave-chappelle-jokes-after-attack-that-was-a-trans-man/