David Beckham's birthday to Super Bowl 56, won by Odell Beckham Jr. and the Los Angeles Rams, years after his involvement with the LA Galaxy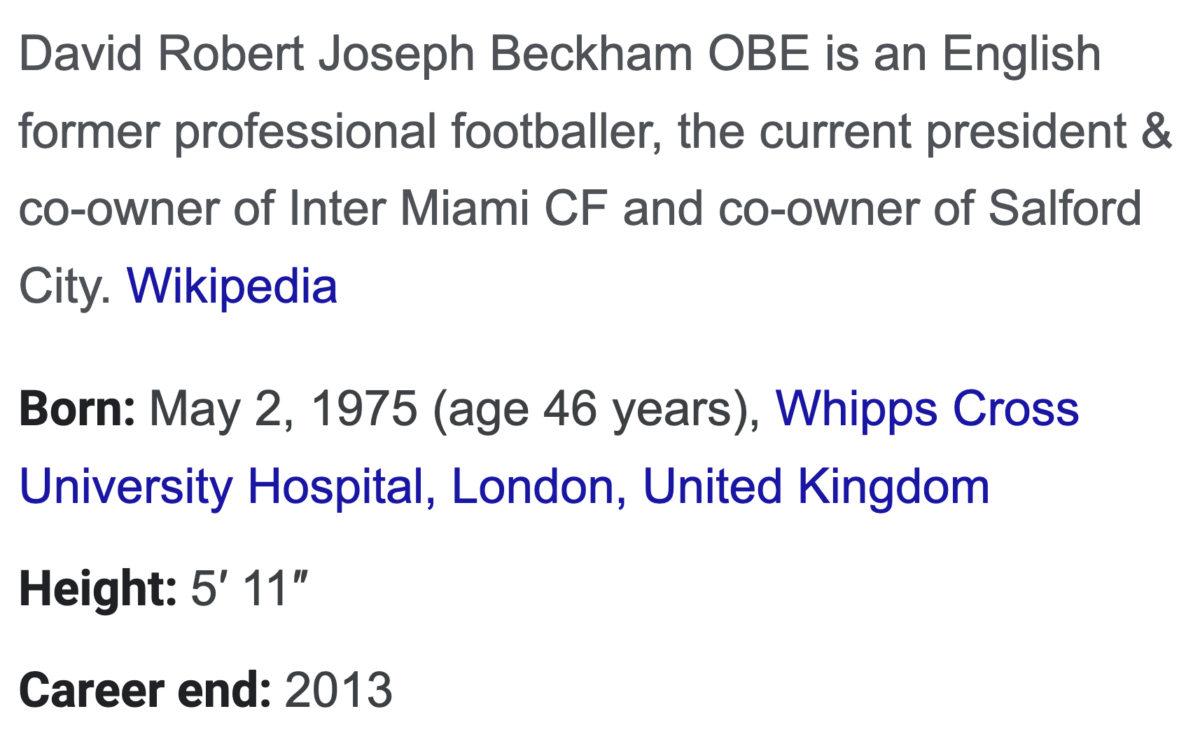 David Beckham has the perfect name for a football player.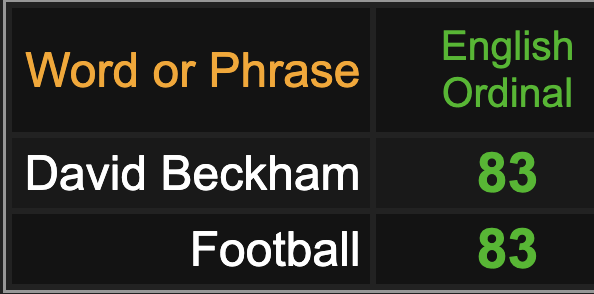 Notice how 'football' and 'LA Galaxy' overlap in all ciphers.

And notice where Los Angeles Rams fits in.

83 is the 23rd prime number.
Consider that he wore #23 for the LA Galaxy football team when he was a member.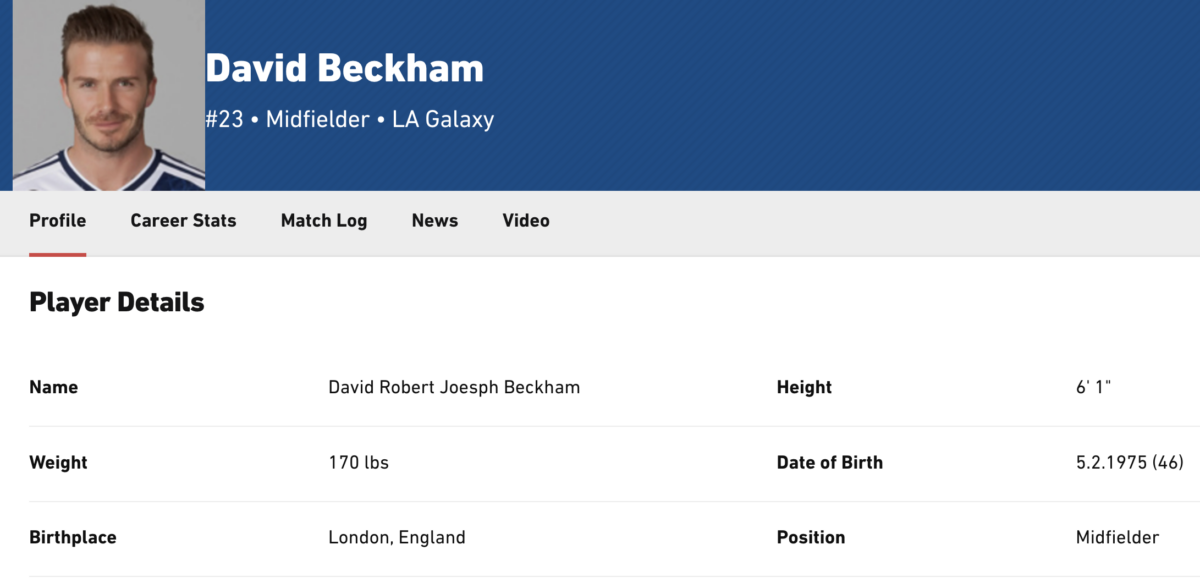 The LA Rams improved to 2-3 in Super Bowls, beating the Bengals, a team in their 23rd game in Super Bowl 56…
Recall, the game between the Rams and the Bengals was their first since playing in London, where David Beckham's life began (that game was October 27, 2019). And of course, the first TD of Super Bowl 56 was scored by Odell Beckham Jr. (as predicted — for a 9:1 payout).
Odell Beckham Jr. = 56
Born Nov. 5 (Day leaving 56-days in year)
Royal Family = 56
-Super Bowl 56 originally scheduled for February 6
-King of England died at 56, February 6, 1952
-Super Bowl 56 was 52nd of the modern era
-A soccer ball has a 5-sided and 6-sided object on it
Anyhow, from David Beckham's birthday to Super Bowl 56 was 41-weeks.
Super Bowl = 41
LA = 41



When LeBron James won the Lakers their 17th NBA Finals, coming from Cleveland (like the Rams), he won it 41-weeks after his birthday, and that wasn't long after Kobe Bryant died at age 41.
Kobe Bryant = 41
King = 41
From Beckham's last game with the LA Galaxy, December 1, 2012, to Super Bowl 56, was 3361-days later, the 474th prime number.
L.A. is 12.1
12/1 (last game)
That date can also be written 1/12.
Super Bowl = 112
Bend It Like Beckham runs 112-minutes.

His announcement about his end with the Galaxy came on the day leaving 42-days left in the year.
Jesuit = 42
Freemason = 42

The Rams won the Super Bowl 'nine' years later, in 'February.'
Nine = 42
February = 42