De La Soul rapper David Jolicoeur, Trugoy the Dove, of De La Soul, dead at 54, Super Bowl Sunday, February 12, 2023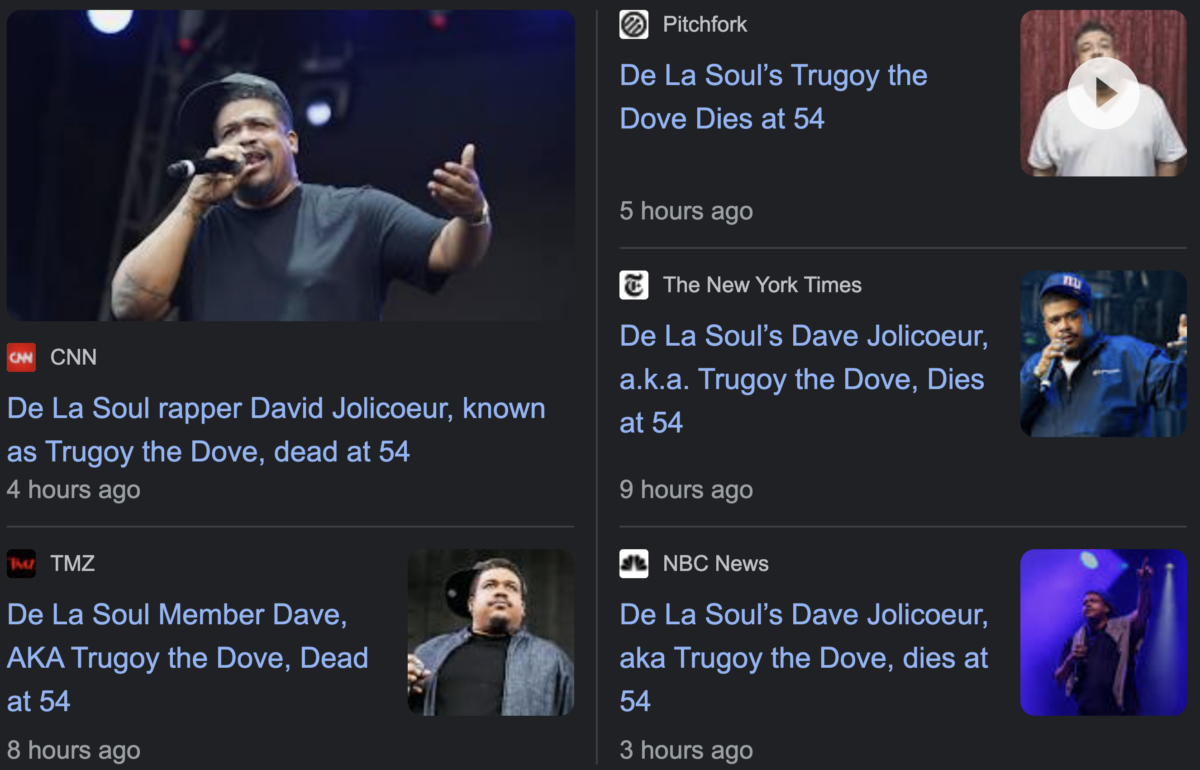 De La Soul member David Jolicoeur died the Kansas City won Super Bowl 57.
David Jolicoeur = 148 / 67
Kansas City = 148 / 67
Super Bowl 57 was played 148 days after Patrick Mahomes's birthday, and 148 days after the 57th Governor of Missouri's birthday (they're both born September 17).
Also, Andy Reid became 12-7 in the playoffs with the Chiefs, in his 31st coaching season.
De La Soul = 127
127, 31st prime *Chiefs = 31
He was also known as 'Dave.' It goes with the Chiefs becoming 3-2 in Super Bowls.
Dave = 32
Kansas City = 32
Chiefs = 32
And as for his age of death, 54, that was also the last Super Bowl Kansas City won.
Jesuit Order = 54
Sun = 54
He died on a Sunday.
And he died 144 days after his birthday.
Jesuit Order = 144



And as for Trugoy the Dove… say that name out loud. True goy?
Anyhow, Andy Reid was born in '58.
Trugoy the Dove = 58
Freemasonry = 58
Secret Society = 58
–Scottish Rite = 57
-Next Super Bowl is 58…


https://www.tmz.com/2023/02/12/de-la-soul-dave-trugoy-the-dove-dead-dies/
Notice De La Soul was formed in '87, a huge number on the Super Bowl, connecting Travis Kelce, Len Dawson, the Philadelphia Eagles, and more. Once again, '87 was the year the first black QB won the Super Bowl in NFL history, Doug Williams, born on 8/9.
De La Soul = 89 (11th Fibonacci Number)
Black = 11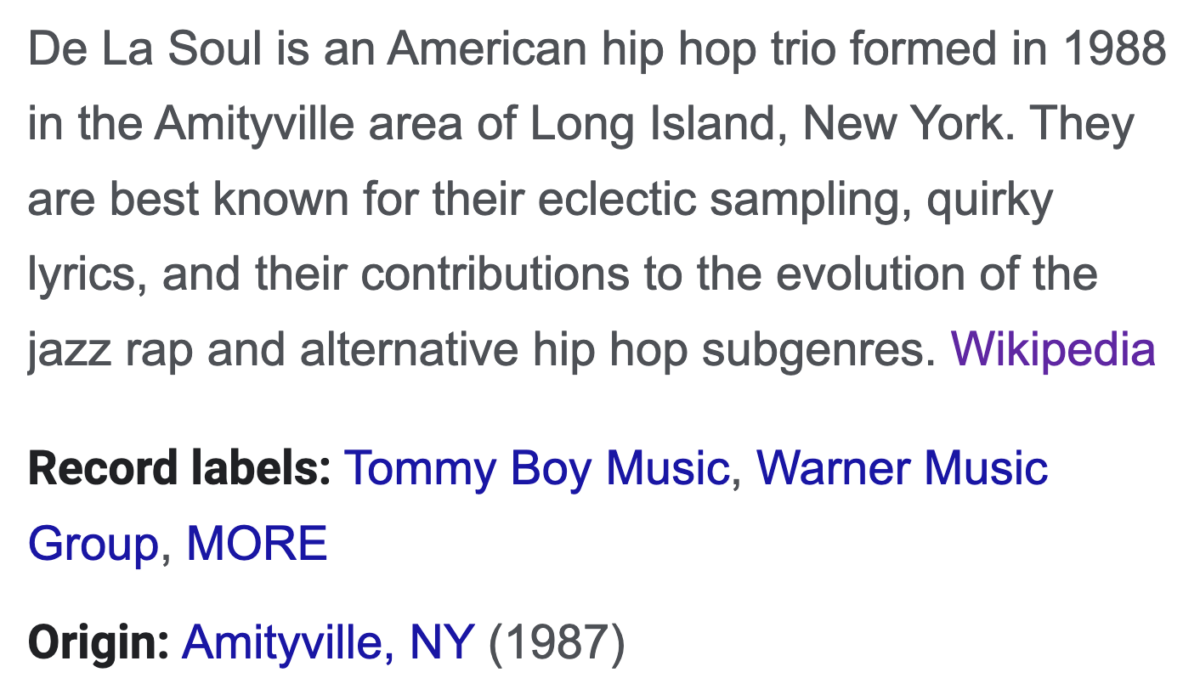 Keep in mind the winning score was 38 after Rihanna performed.
Rihanna = 38
Rapper = 38
Death = 38
Murder = 38
Killing = 38
RIP = 38