Deion Sanders and his son upset TCU, September 2, 2023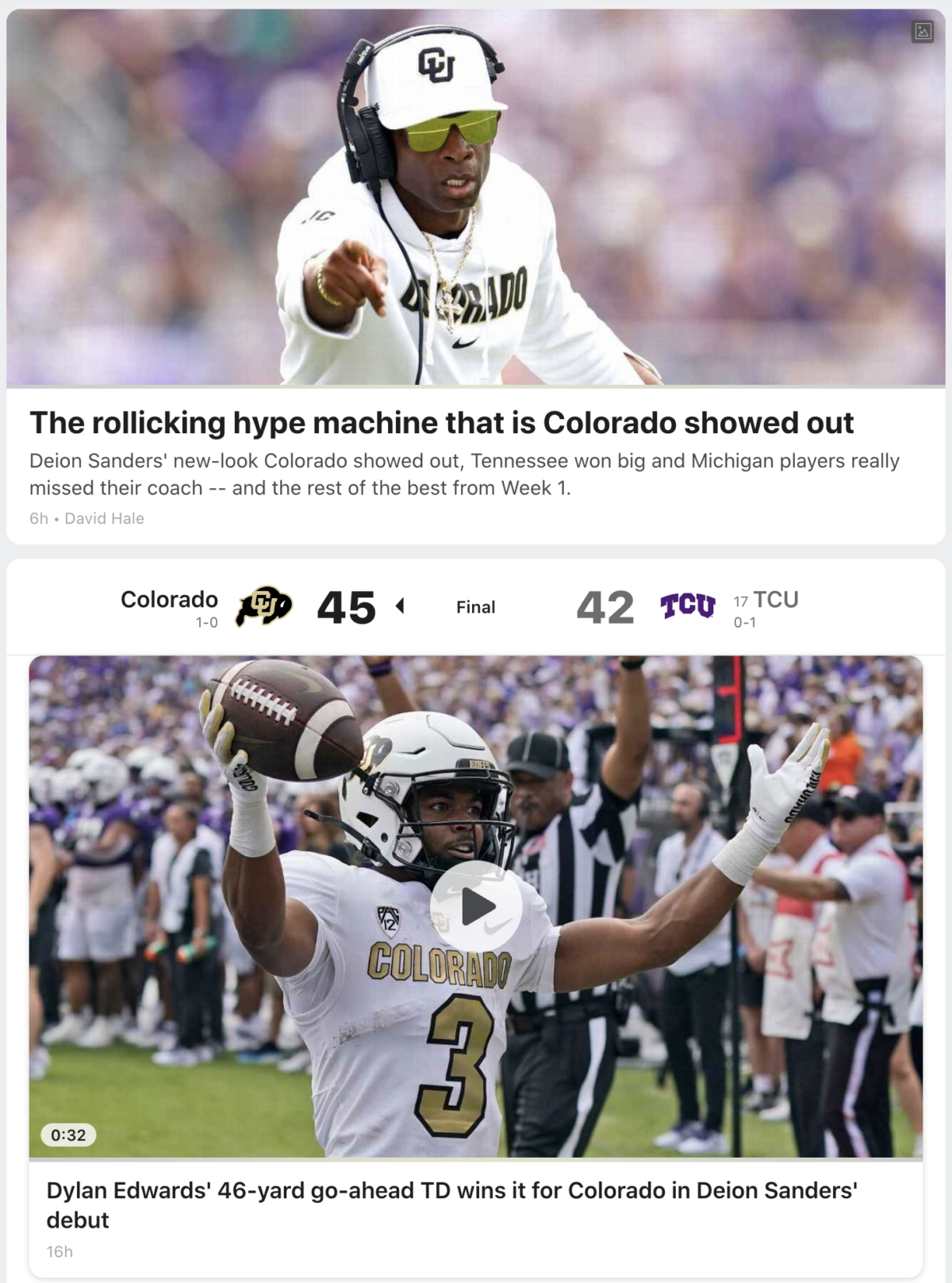 There were 87 points in the Colorado upset of TCU in Texas. Notice ESPN reported there are 87 newcomers to the Colorado football team. It goes with Deion Sanders having played on the Cowboys.
Cowboys = 87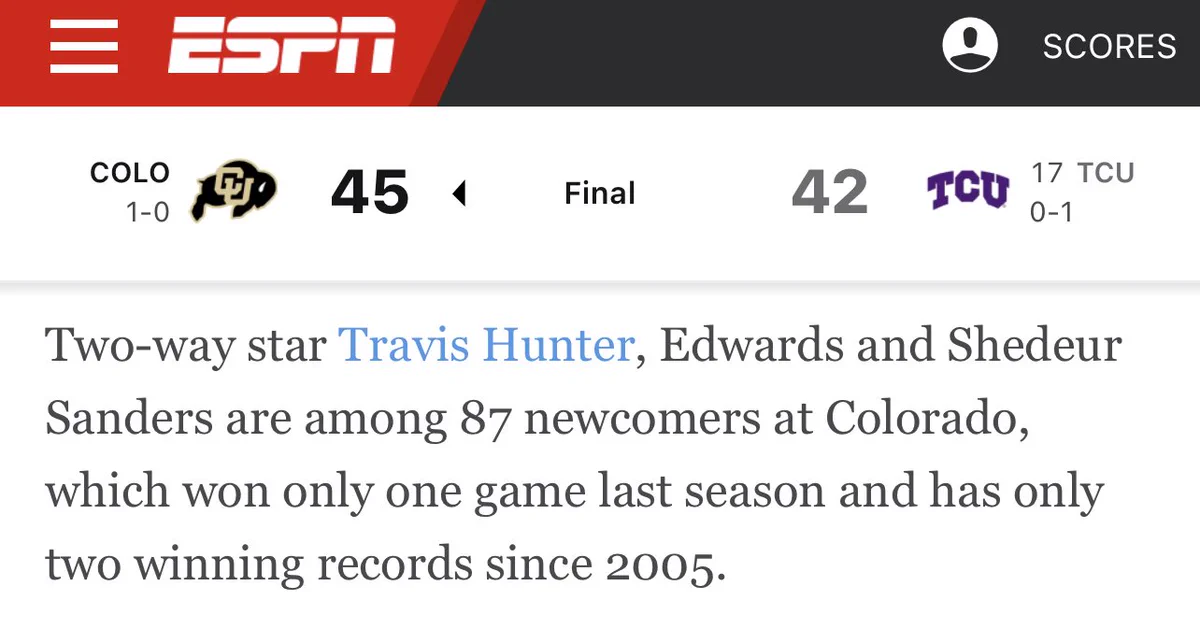 Notice Colorado won with 45 points. *Ritual = 45
It's a score going with Neon. *Deion Sanders = 197 (45th prime)
And a big story was his son, coming from the HBCU, and the opponent losing with 42. We know about the number 42 and black history.
Keep in mind Deion Sanders is 56 right now. *Black Lives Matter = 56

It goes with the win coming on September 2, or 2/9.
Black = 29
On this same day Ohio State beat Indiana for the 29th straight time.
Football = 29
Ohio = 29
Of course, Ohio is the birthplace of football.
And as for my favorite ritual of the day, it was in my home state, in all the Oregon match.
Oregon = 74 & 88 (They won by 74, and the total points were 88)