Deion Sanders controversial decision to leave 'Jackson' State, December 3, 2022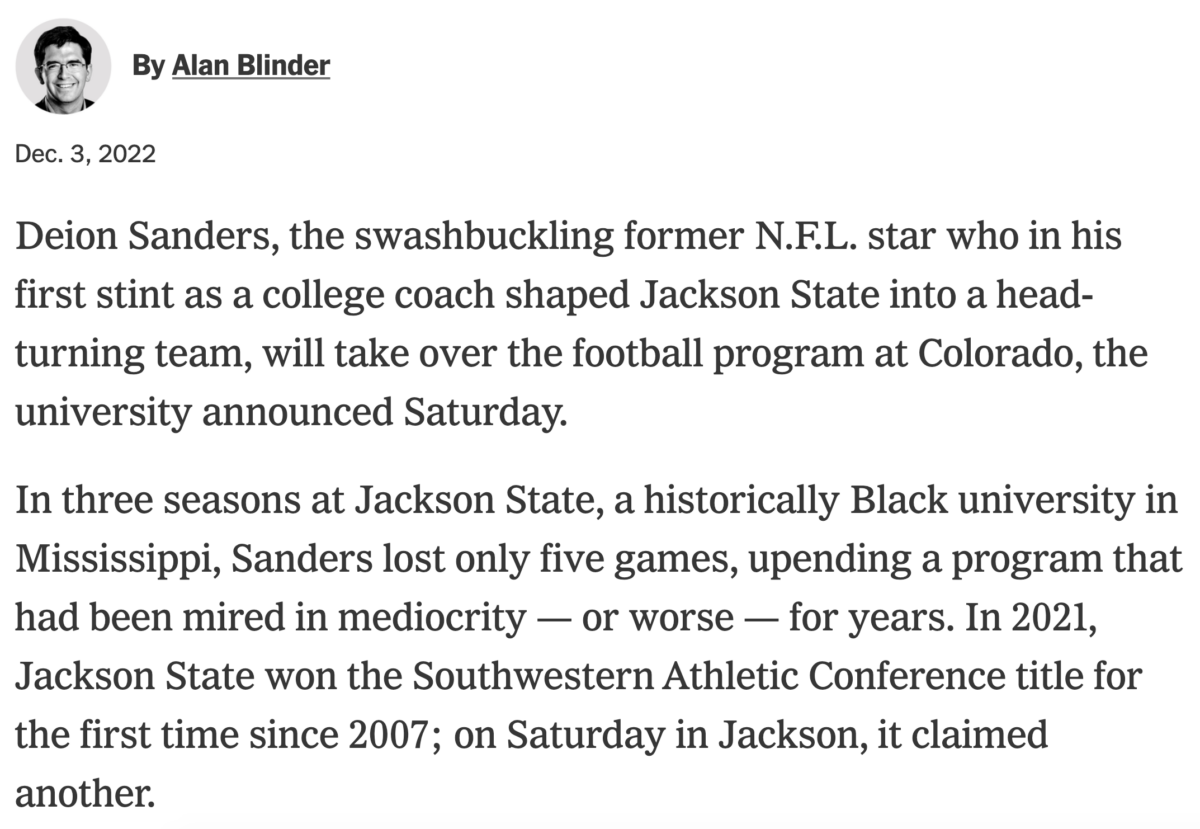 https://www.nytimes.com/2022/12/03/sports/ncaafootball/deion-sanders-colorado-jackson-state.html
Notice, this announcement about Deion Sanders leaving JACKSON State came on December 3, 2022, 116 days after his 55th birthday.



Recall, Ketanji Brown Jackson became the 116th Supreme Court Justice of the United States of America.
As for him being 55 at the time of this "controversial decision," it goes with his name.
Deion Sanders = 55
He is going to the Colorado Buffaloes.
Deion Sanders = 71
Coloardo Buffaloes = 71
*He made this decision on a date with 57 numerology. So keep that in mind when he turns 57 years old. As we know, that number is connected to sports championships.