Denver Nuggets win first NBA title, June 12, 2023, in New World Order salute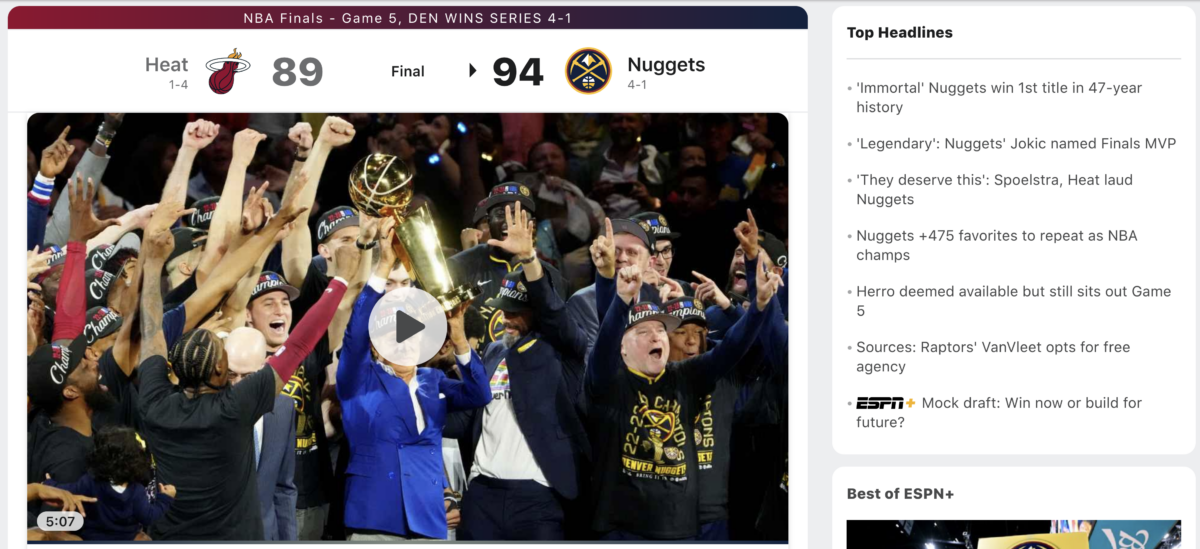 The Denver Nuggets won the NBA Finals series while outscoring Miami 523 to 482, a difference of 41 points. It goes with the 4-1 series win, and Nikola Jokic being the 41st pick of the '14 draft. It also goes with this accomplishment for the city coming on the anniversary of George H.W. Bush's birthday, the 41st President of the United States.
6/12/23 = 6+12+23 = 41
Furthermore, it would have been Bush's 99th birthday, and the win came exactly 99 days after the leader of Serbia's birthday, Aleksander Vucic.
Aleksander Vucic = 99
523, the 99th prime number (523 points scored)


And notice Denver scored 94 points to make the ritual perfect, just like how they advanced to their first NBA Finals with a record of 94-131. It also goes with H.W. Bush dying at age 94.
Roman Catholic Church = 94
Denver = 94
Championship = 131
It goes with Bush being Mr. New World Order, and the Denver International Airport having the New World Order plaque that was established in '94.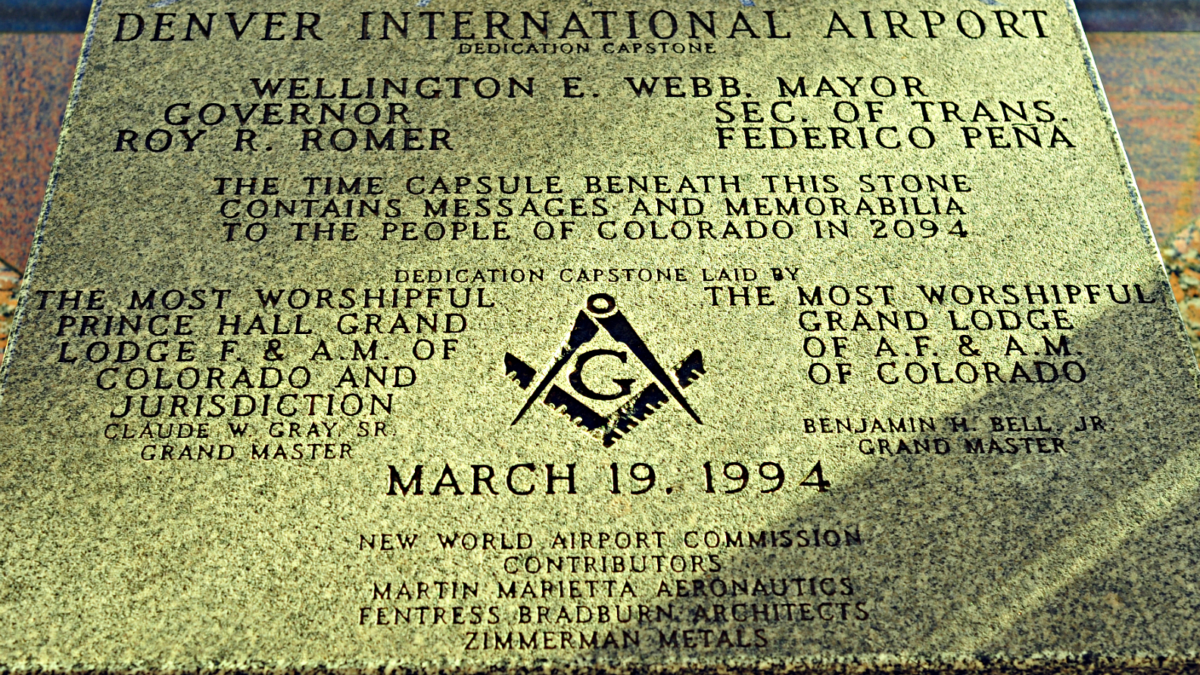 Keep in mind Denver won their 69th game of the season by winning the championship.
New World Order = 69
The Jesuit Order = 69
Illuminati = 69
Also, let us not forget the other Serbian, Novak Djokovic, won the French Open the day before, winning his 23rd Grand Slam title. Once again, the Denver Nuggets advanced to the NBA Finals on his birthday, May 22, 2023, beating the Lakers, in the "Joker over King ritual," synced up with King Charles.
Joker = 23
It went with Joker of the Nuggets scoring 23 on June 9, the day that was also the birthday of Serbian Nikola Jovic, the 27th pick of the 2022 NBA Draft by the Miami Heat. Once again, this season he played in 15 games, and started in 8. It's similar to how Jokic is #15 and the Heat were the 8 seed.
France = 47
Time = 47
Nikola Jokic = 47
The first NBA Championship was in '47, and the Nuggets won their first championship in '47 years. In doing so they sunk the Heat to 7-6 on the road for the year, like how this was the 76th anniversary season, and the Nuggets and Spurs joined the NBA in '76. They're also the only two teams to beat #8 seeds in the NBA Finals, and they both won 4-1. At the same time, Denver was the only team to ever win as an #8 seed over a #1 seed in the NBA Playoffs before Miami did it this year, and when Denver accomplished that, it was in '94, Denver over Seattle — just like how the 94th NFL season was Seattle over Denver — and it went with Russell Wilson and Payton Manning both being in attendance for the game last night.
For one more point, the Nuggets won the Finals on the 238th day of the NBA season that began on October 18, 2022, the day leaving 74 days in the year.
The Denver Nuggets = 238 / 77 / 76 (Skull and Bones = 76 & 41)
-77th Pro Basketball Season
–76th Anniversary Season
–Denver, Colorado = 74
Be sure to read about the other rituals that took place during the NBA Finals on this site, proving the New World Order that George H.W. Bush often talked about, does exist.
And don't forget these rituals extend well beyond the NBA and tennis. For example, the Rangers in the MLB, the team the Bush family used the run, stayed on 41 wins on June 12. Congrats to the winners.

6-9… Denver's 69th win… Angels… George H.W. Bush… dead in Houston…
It's a reminder that Denver won in Houston on November 30, 2022, the anniversary of Bush's death. And it's a reminder that the Miami Hurricanes lost in the Final Four in Houston on 4/1, April 1. They also lost to Connecticut with 72 points, only for Miami to be eliminated 72 days later. Of course, Connecticut is where Yale and Skull and Bones is. And for one last point, Exit 202 in Denver is Yale Ave, going with June 12 leaving 202 days in the year.
Skull and Bones = 202