Derek Chauvin guilty on all 'three' counts at 4:07 local, April 20, 2021, as the media keeps everyone in suspense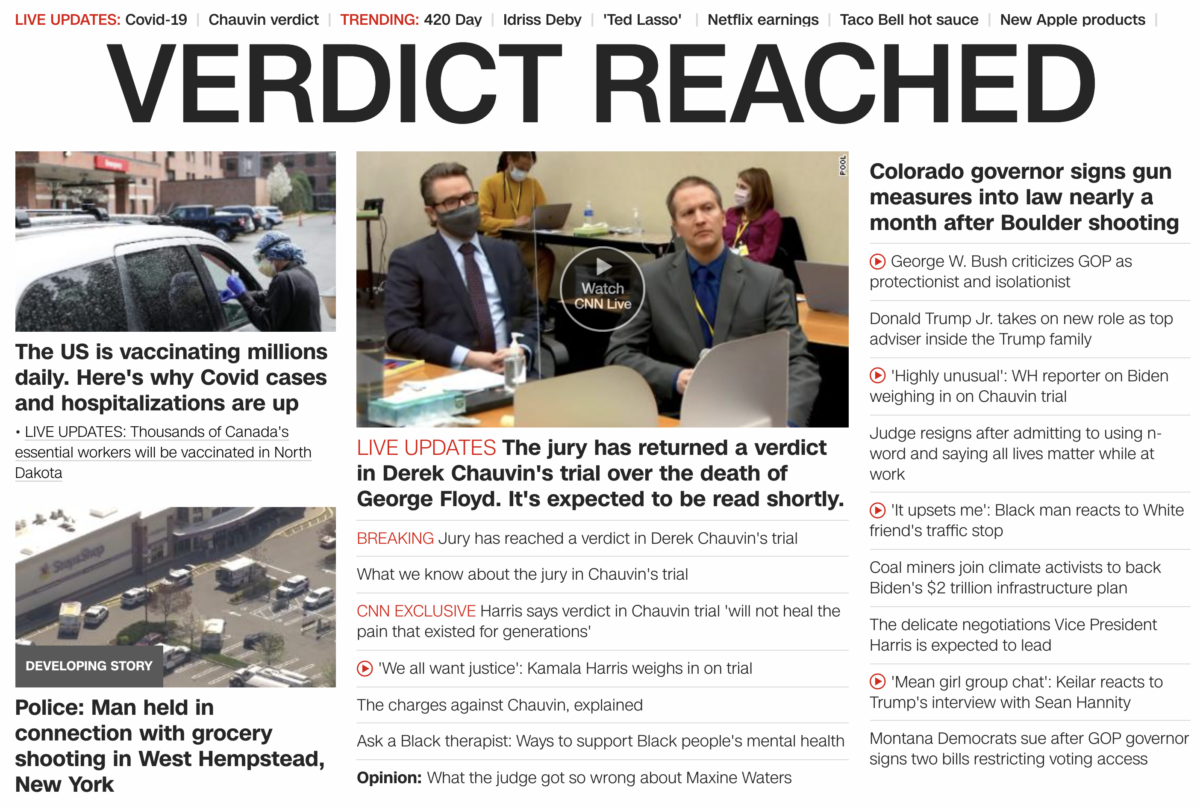 You have to love the update, 47 after the hour.
Judge = 47, Gavel = 47, Authority = 47
Policeman = 47, Cop = 47
George Floyd was 46, meaning he was in his 47th year of life.
Time = 47
And notice, at 4:07 local, the verdict was confirmed, GUILTY.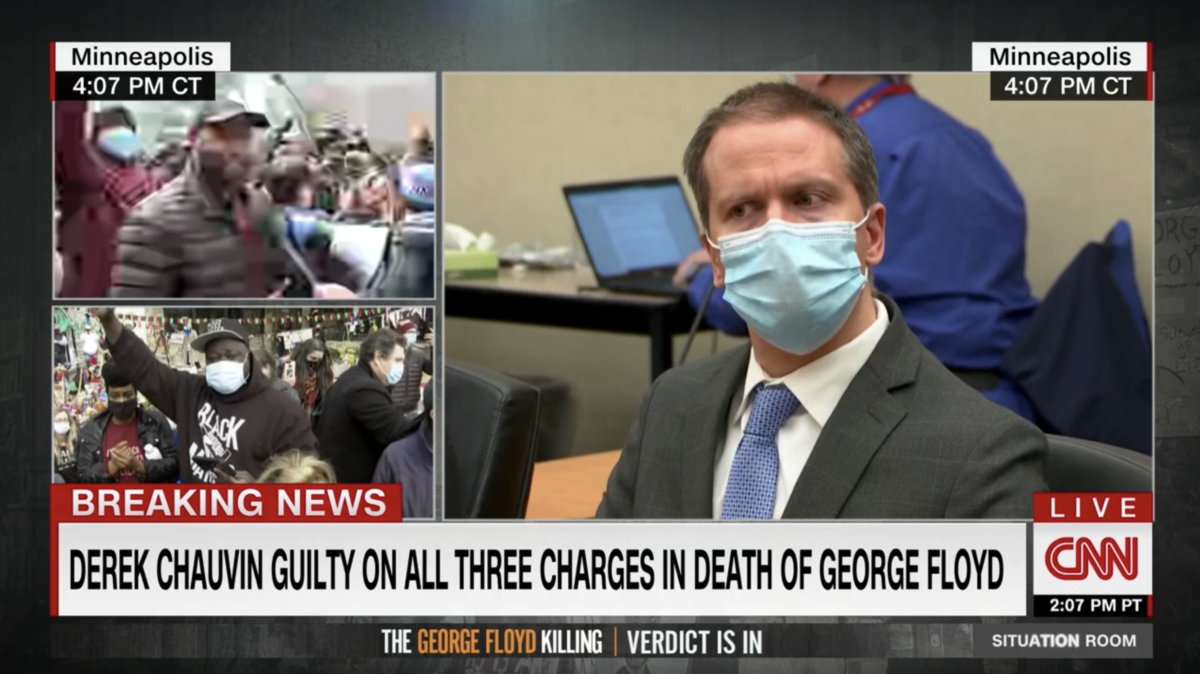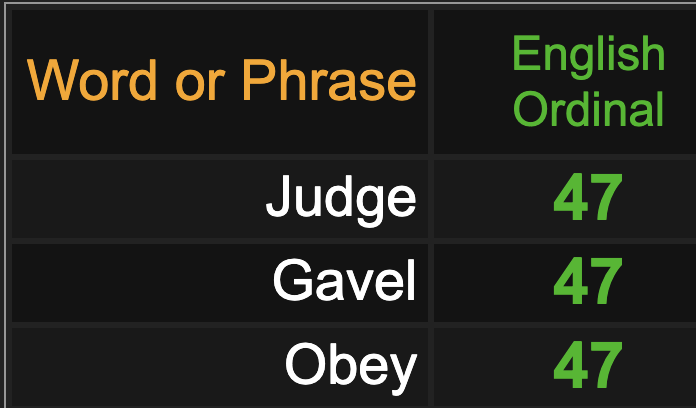 Of course 47 is the number of authority, and news.




Thus, it was all too perfect, and right on 'time'.

This news comes comes exactly 47 weeks after the video of the killing was released, May 26, 2020.

Also, today is 330 days after the reported death of George Floyd, May 25, 2020. 33…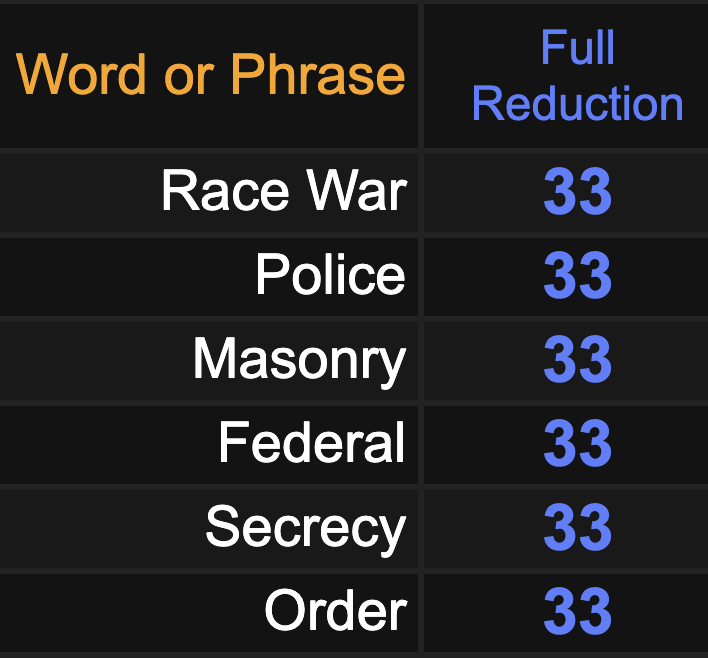 Recall the parallels with the Rodney King beating of March 3, 1991, and the acquittal on April 29, 1992, as well as the fact that rioting began on East 33rd St. in Minneapolis after the killing of George Floyd. In this case, the outcome is the opposite, where the victim's family beats the police.

Keep in mind the verdict comes on Chauvin's 33rd day of his age, 45.


The decision was on a date with 45 numerology as well as 65.
4/20/21 = 4+20+21 = 45

4/20/2021 = 4+20+20+21 = 65

And notice how the 'three' guilty counts fits in.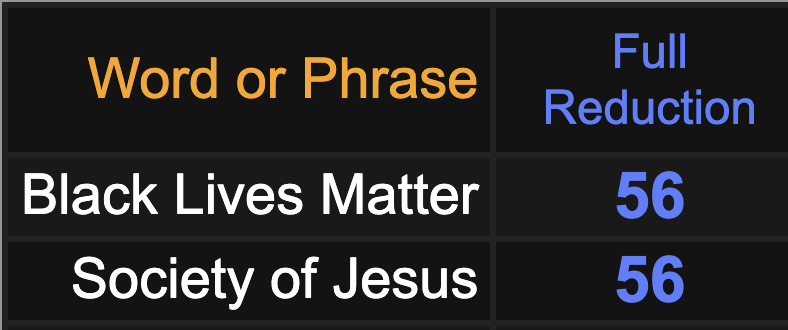 The guilty verdict also came at 16:07 military, a bit like 167, the 39th prime.
George = 39, Gemini = 39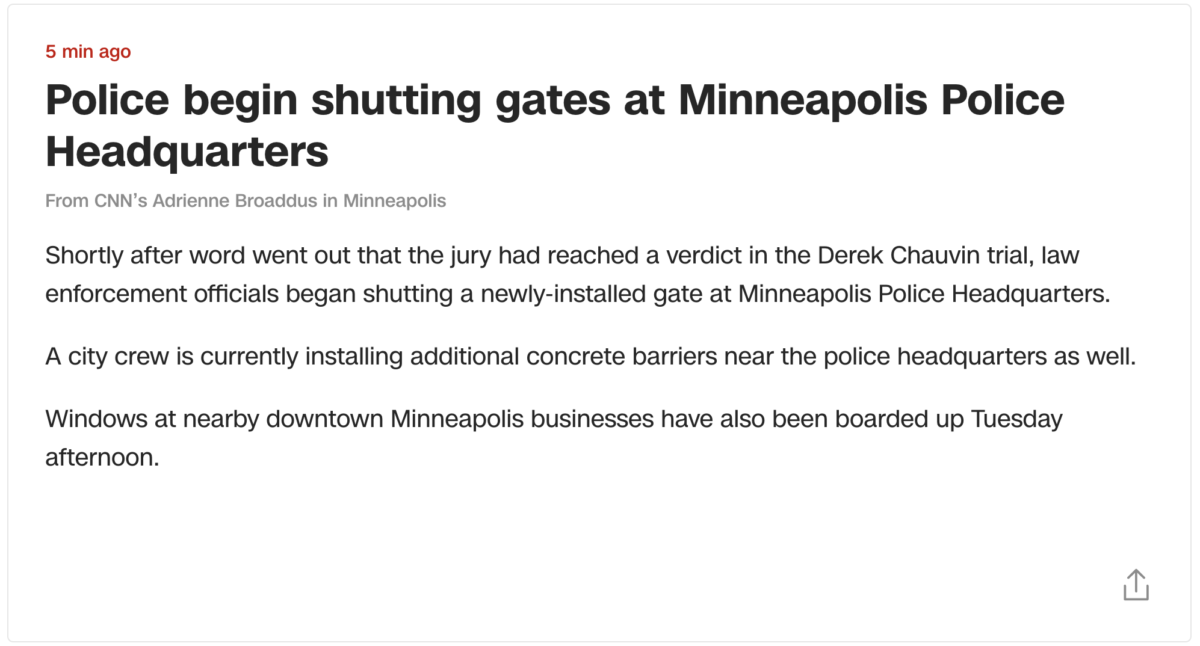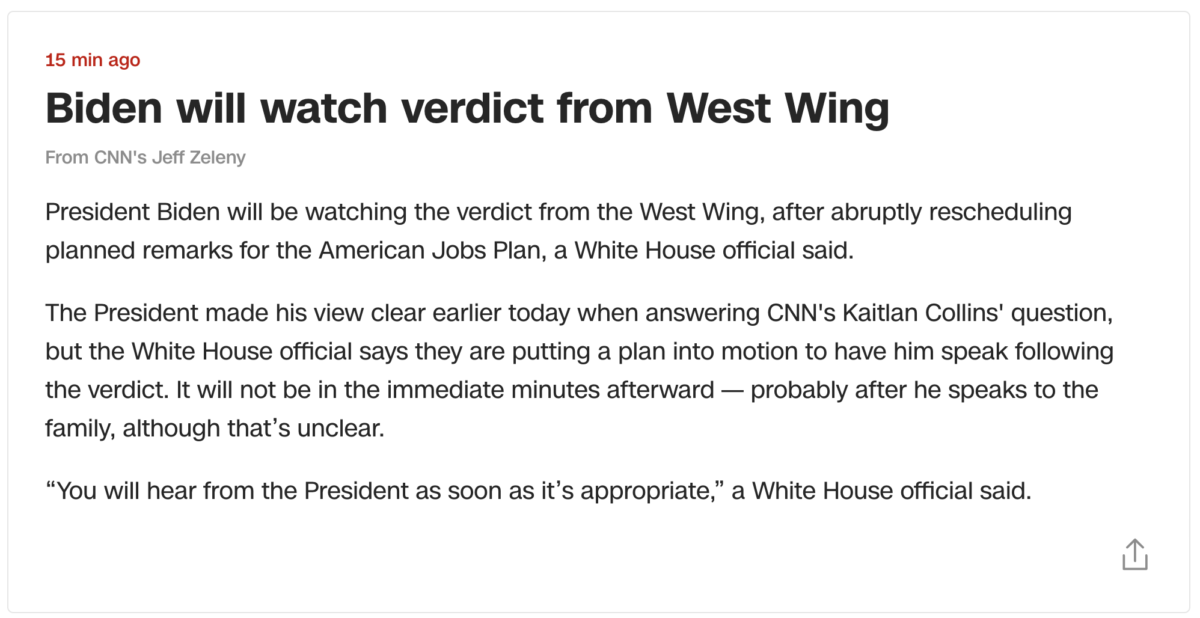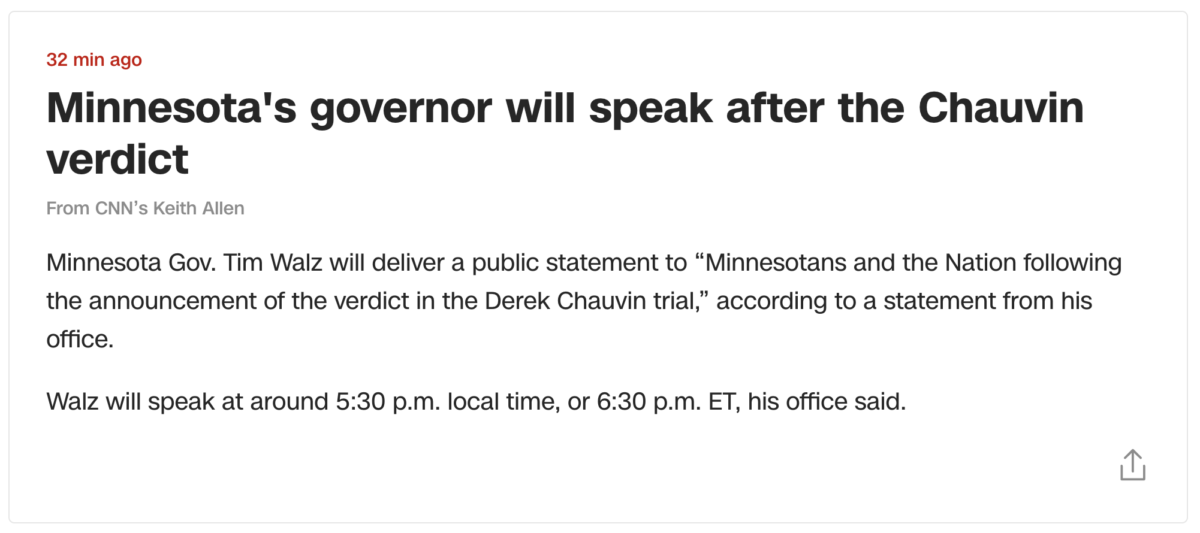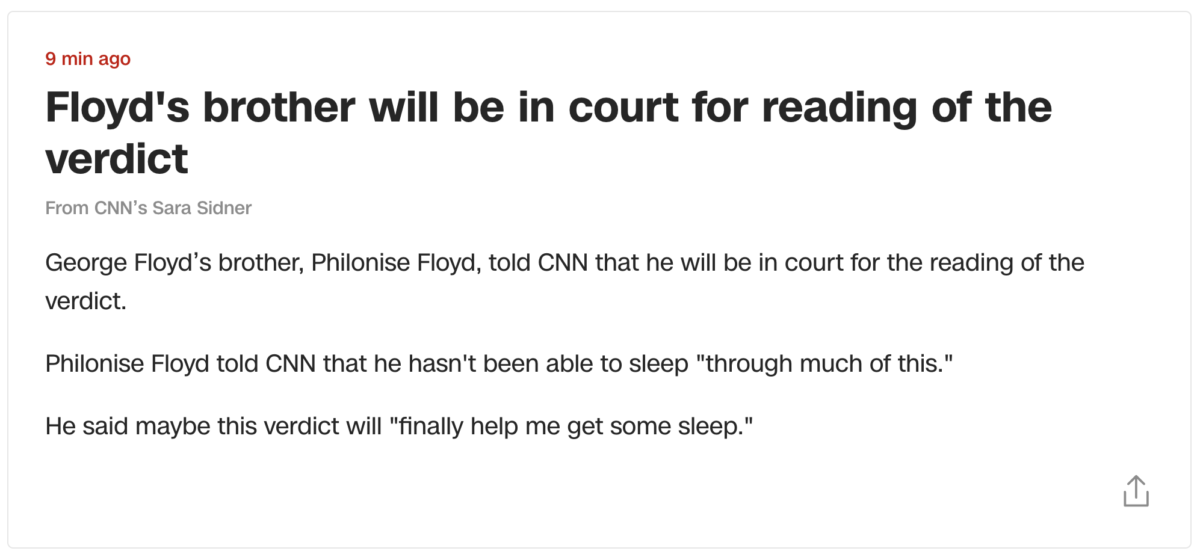 https://www.cnn.com/us/live-news/derek-chauvin-trial-04-20-21/index.html