Derek Chauvin's attorney files motion for new trial, May 4, 2021, in latest Jesuit theater

This news came May 4, or 5/4, like 54.
Jesuit Order = 54
If you have not read my book, it is about how the ongoing George Floyd story is a MAJOR Jesuit divide and conquer ritual.
Black Lives Matter = 56
Society of Jesus = 56
Washington D.C. = 56 (BLM painted in D.C. on June 5, or 5/6)
Twenty Twenty = 56
2020 was 56 years after Trump began his Jesuit education at Fordham, in New York, in 1964.
It was a year of at least 100+ other BIG 56 related stories.
3/13/2020 = 3+13+20+20 = 56 (The day the Breonna Taylor shooting happened)
March 13, 2020, a Friday, was also the day the 'national emergency' was declared for 'coronavirus' by Trump.
Coronavirus = 56
Anthony Fauci = 56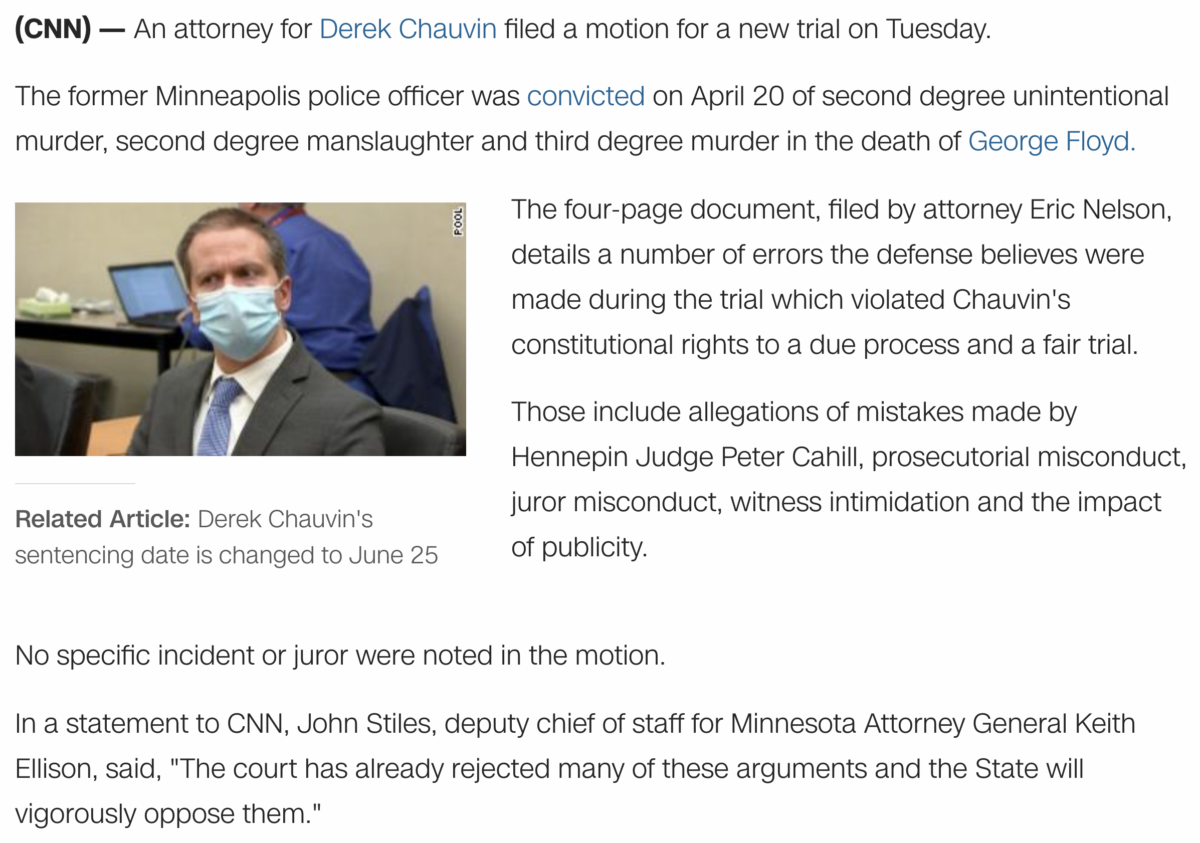 This news story comes 203 days after George Floyd's birthday. *Derek Chauvin = 203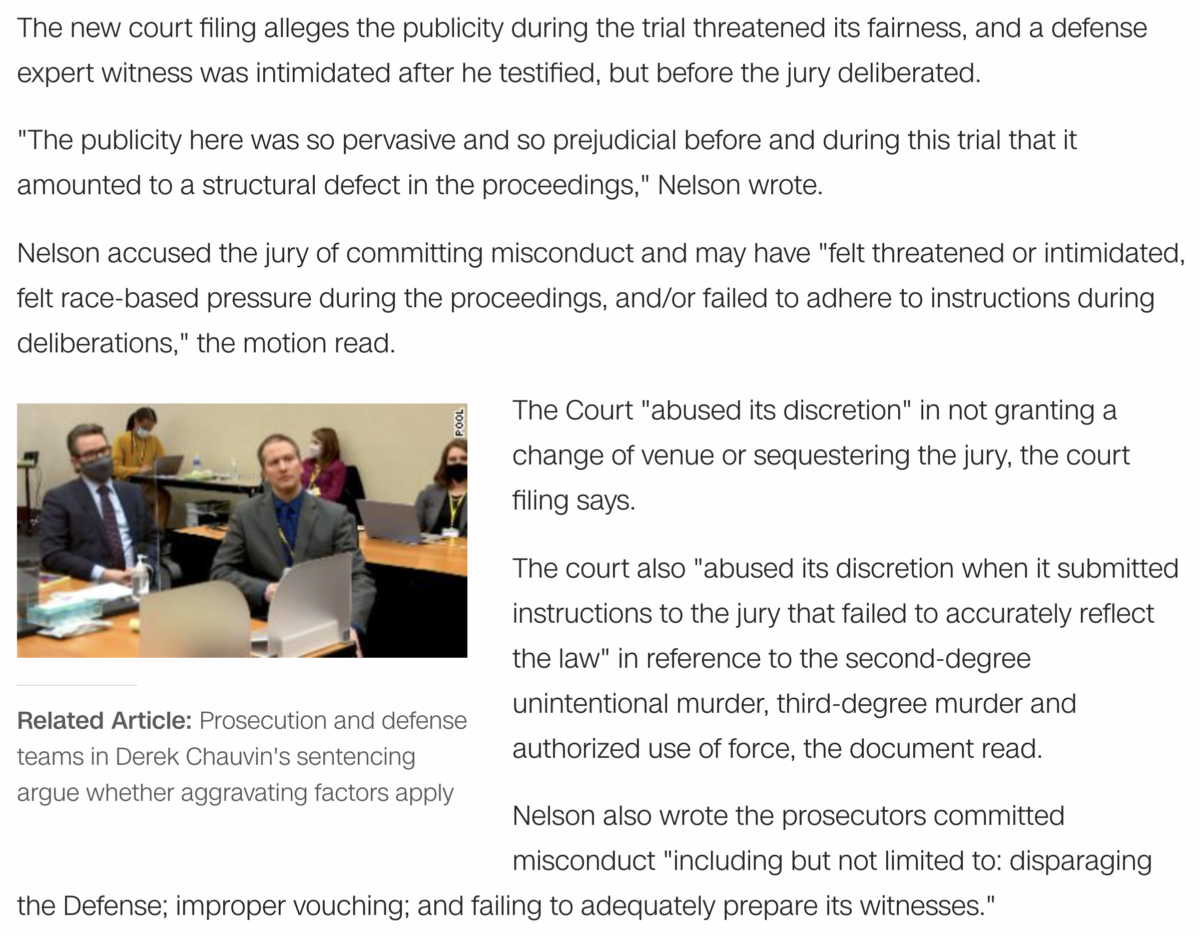 https://www.cnn.com/2021/05/04/us/derek-chauvin-motion-for-new-trial/index.html
If they overturn the case the state sponsored rioting will be like last year, but WORSE. And in light of the direction things are going and the agendas that are being achieved out of the chaos, WORSE is definitely a possibility.