Derna, Libya extreme flooding was fueled by the failure of TWO dams, September 11, 2023

Again, Derna, Libya was impacted by severe flooding on September 11, 2023.
Derna, Libya = 46
Flooding = 46
Something tells me the "two" dams that failed on 9/11/2023 were as intentional as the destruction of the "two" towers on September 11, 2001.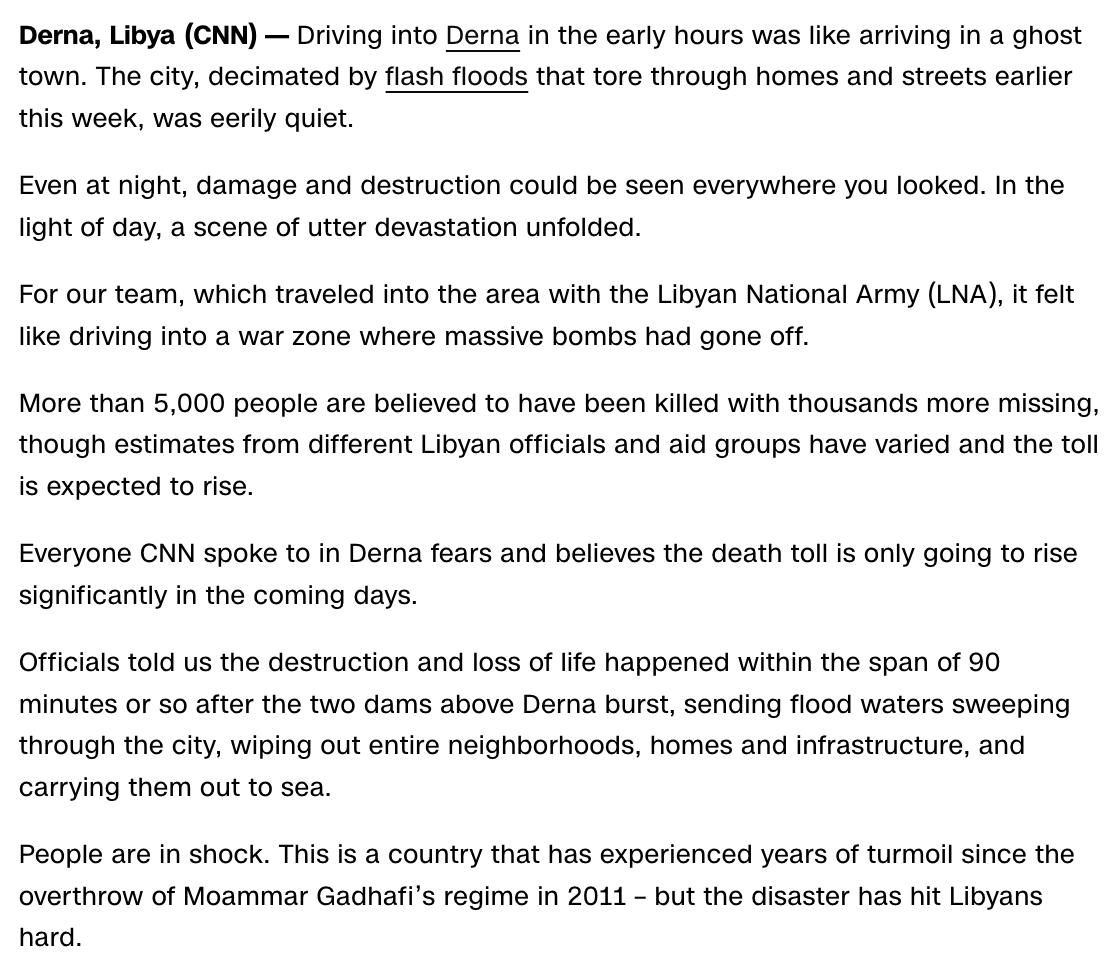 https://www.cnn.com/2023/09/15/africa/libya-derna-ghost-town-intl-cmd/index.html
The dams that failed were Derna Dam and Mansour Dam.
911 is the 156th prime number

September 11 can be written 11/9, like 119.


Update:
The news is now reporting over 11,000 people are dead, and over 9,000 missing, for another tribute to the September 11, or 11/9, or 9/11 date.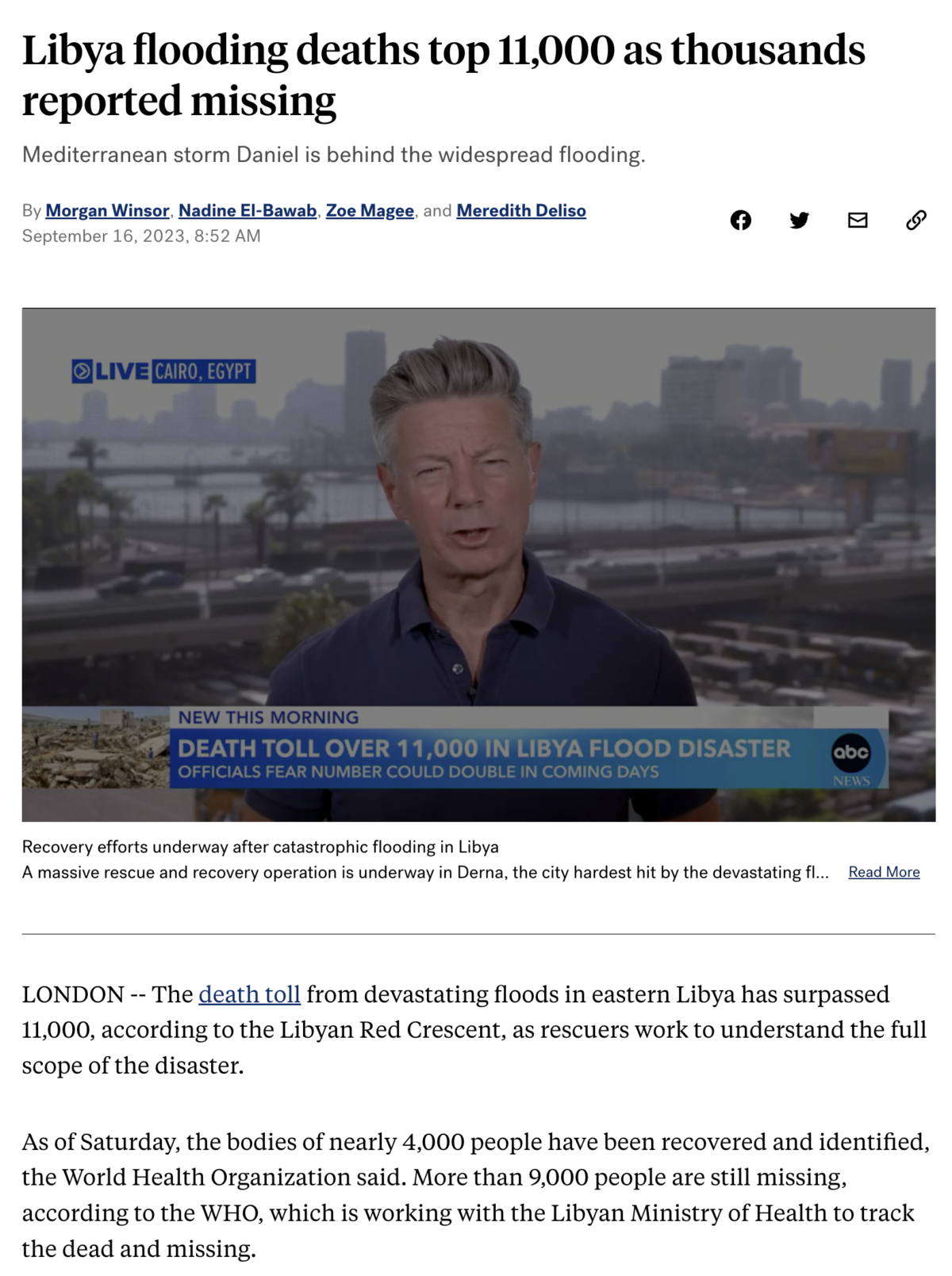 https://abcnews.go.com/International/libya-flooding-death-toll-storm-daniel/story?id=103214362