Deshaun Watson accused of being a 'serial predator' in new lawsuit

What a sick joke calling Deshaun Watson a 'serial predator'. This is simply put, more black shaming.


Think of the many 71 rituals we have seen done with the term 'African-American' over the years, from Nat Turner, to Birth of a Nation, to Joe Biden carrying 71% of the African-American vote.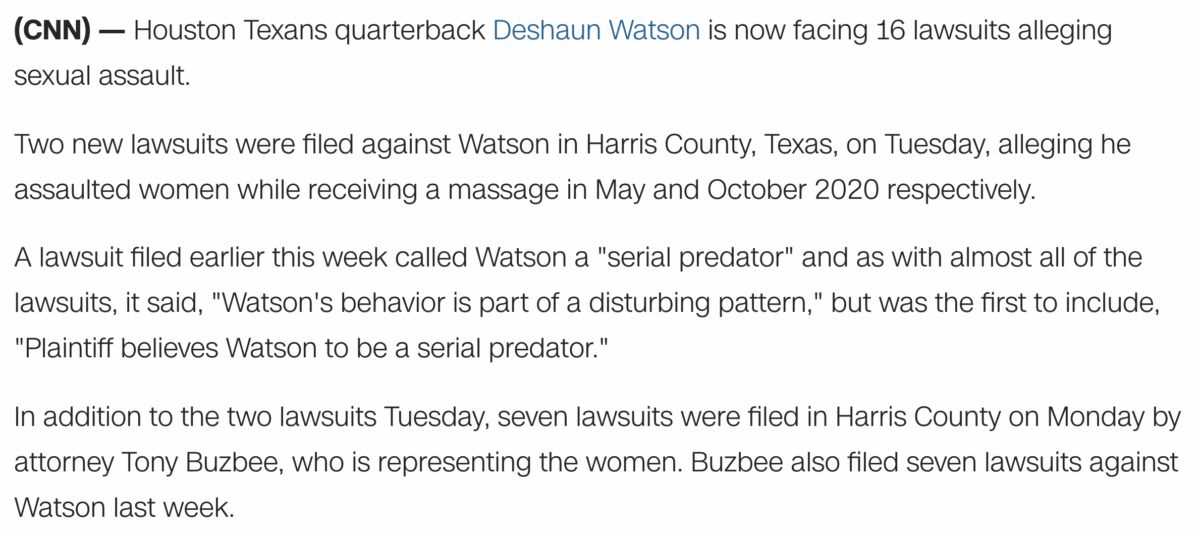 https://www.cnn.com/2021/03/23/us/deshaun-watson-sexual-assault-lawsuits-spt/index.html