Devin Booker's busted nose on the same night a lady wore a t-shirt on the Suns sideline of Steve Nash with a busted Nose, June 22, 2021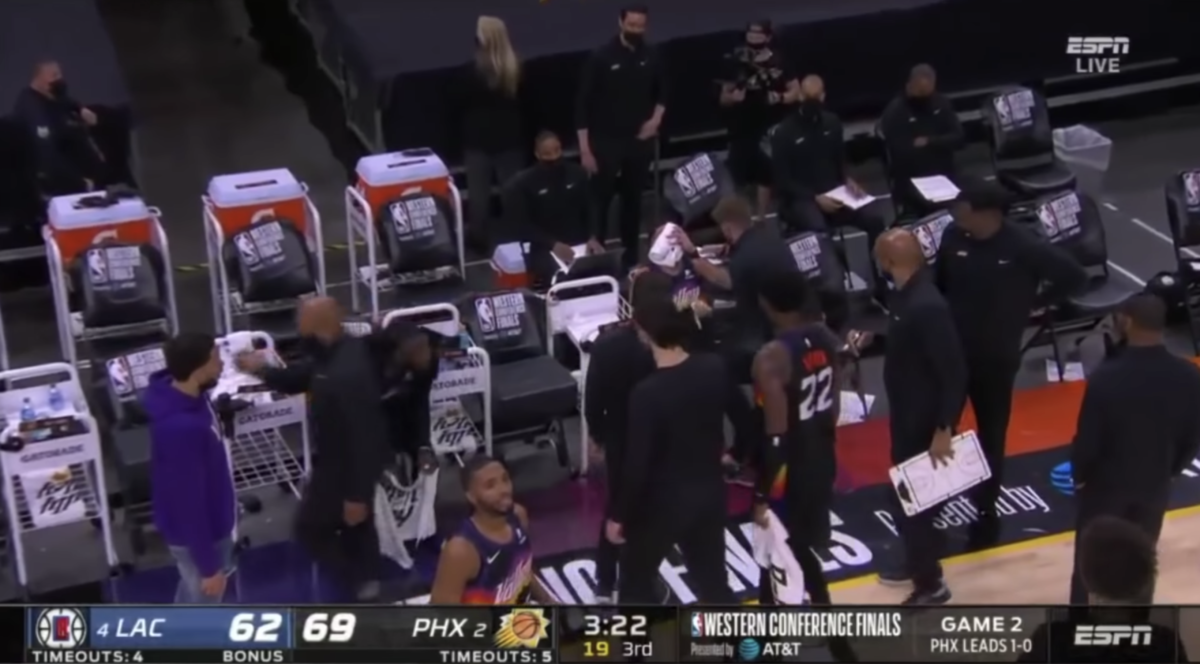 Devin Booker and Patrick Beverly collided with 3:22 left in the third quarter, causing both players to bleed from their face.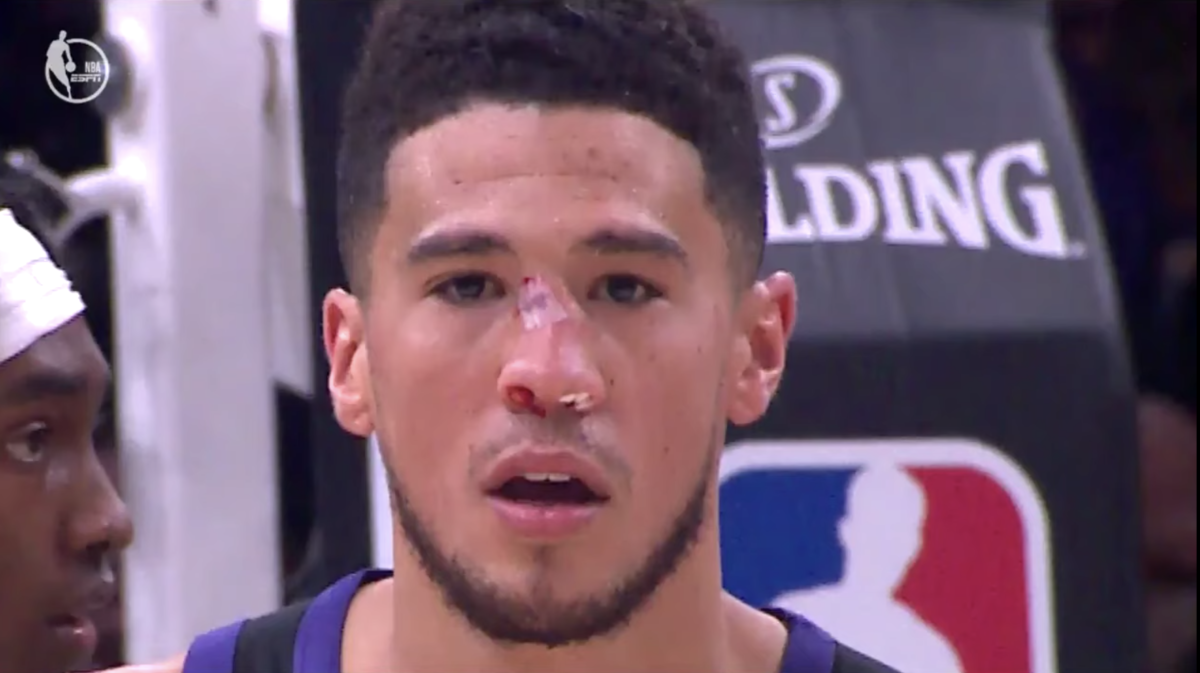 After the injuries happened, with Devin Booker of the Suns getting the worst of it, the camera immediately went to a woman on the sidelines who was wearing a t-shirt with an image of Steve Nash with a busted up nose, similar to Devin Booker, and of course Steve Nash was in the Playoffs for the Suns 11 years ago, the last time the team made the Playoffs.
Below is a picture of that woman who was shown again in the fourth quarter, as the ESPN commentating crew brought zero attention to the "coincidence".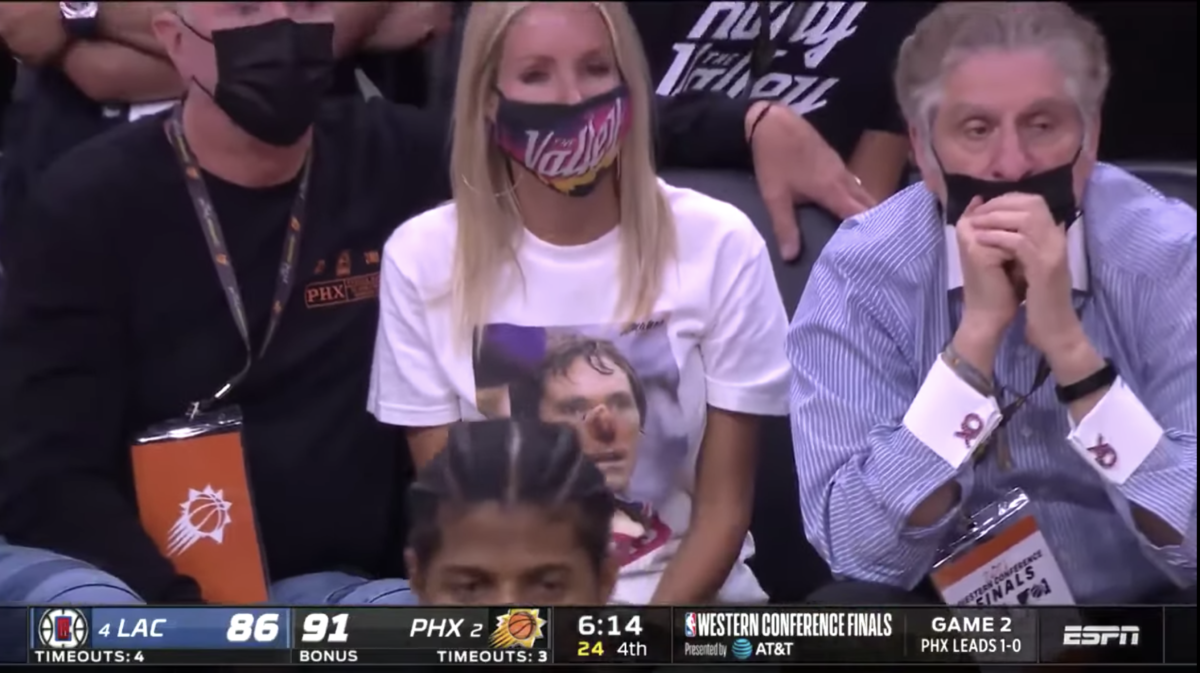 The ritual taking place with 3:22 on the clock reminds of Alex Smith having his leg snapped on November 18, 2018, the 322nd day of the year, by JJ Watt, born March 22, or 3/22, exactly 33 years after Joe Theisman had his leg snapped on the same hashmark of the field, plus he was even in attendance to see it happen to Alex Smith. Read more about that here.
Also, keep in mind Alex Smith wore #11, and these rituals with Nash and Booker come 11 years apart.
And keep in mind this ritual with the Suns occurred on the 33rd Parallel North, on a date with 33 numerology.
6/22/2021 = 6+22+(2+0+2+1) = 33