Disney Legend Burny Mattinson, dead at 87, February 27, 2023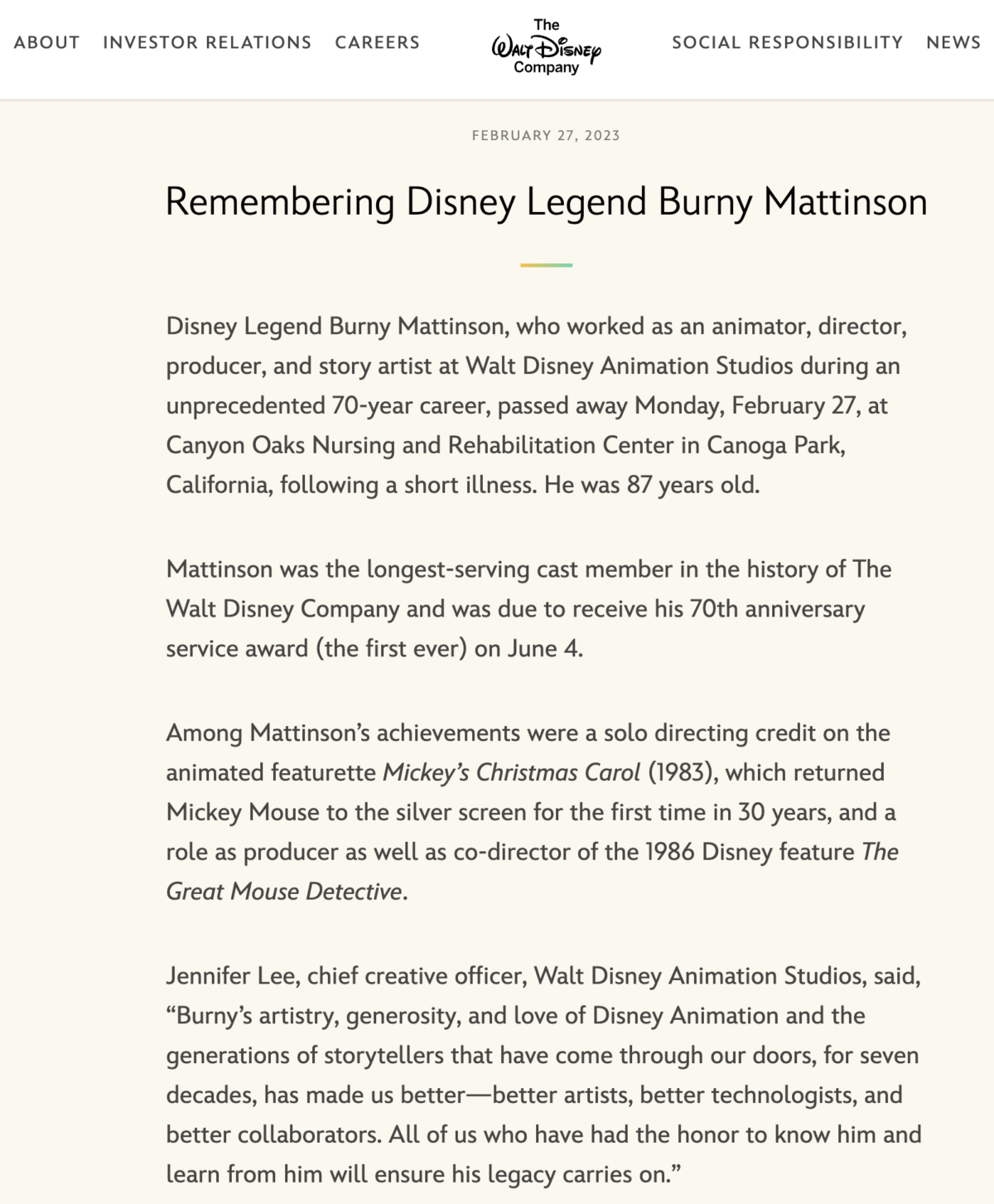 https://thewaltdisneycompany.com/remembering-disney-legend-burny-mattinson/
This news comes on the same day Ron DeSantis is making big headlines with Disney.

https://en.wikipedia.org/wiki/Burny_Mattinson
Notice, he has died a span of 76 days from his upcoming birthday.


It goes with Disney being founded on October 16, 1923 the day leaving 76 days in the year.
That means they will turn 100 years old this year.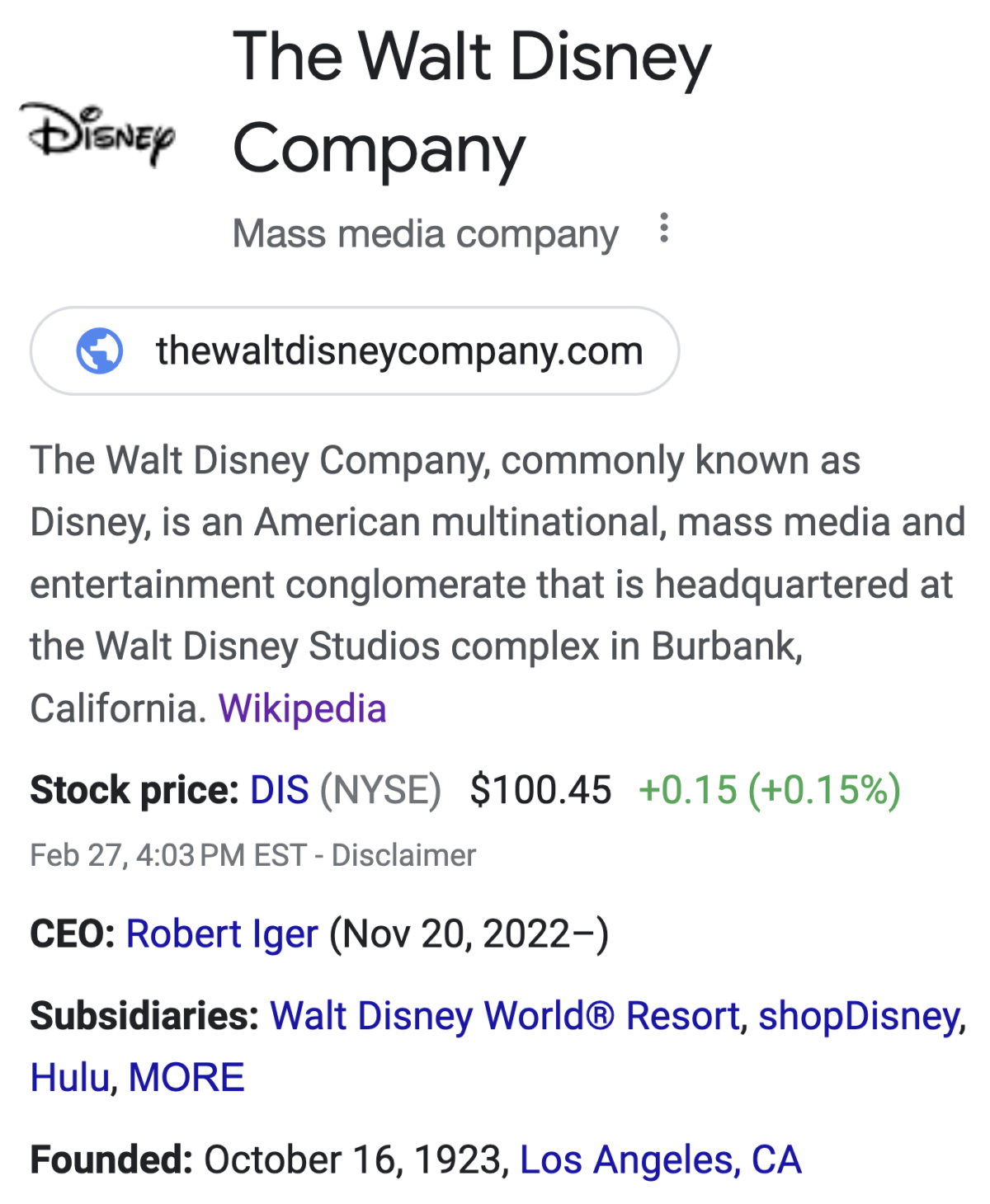 https://nypost.com/2022/03/29/desantis-rips-disney-for-criticizing-florida-dont-say-gay-law-calling-for-repeal/