DJ Kay Slay hospitalized with Covid-19, January 6, 2022 news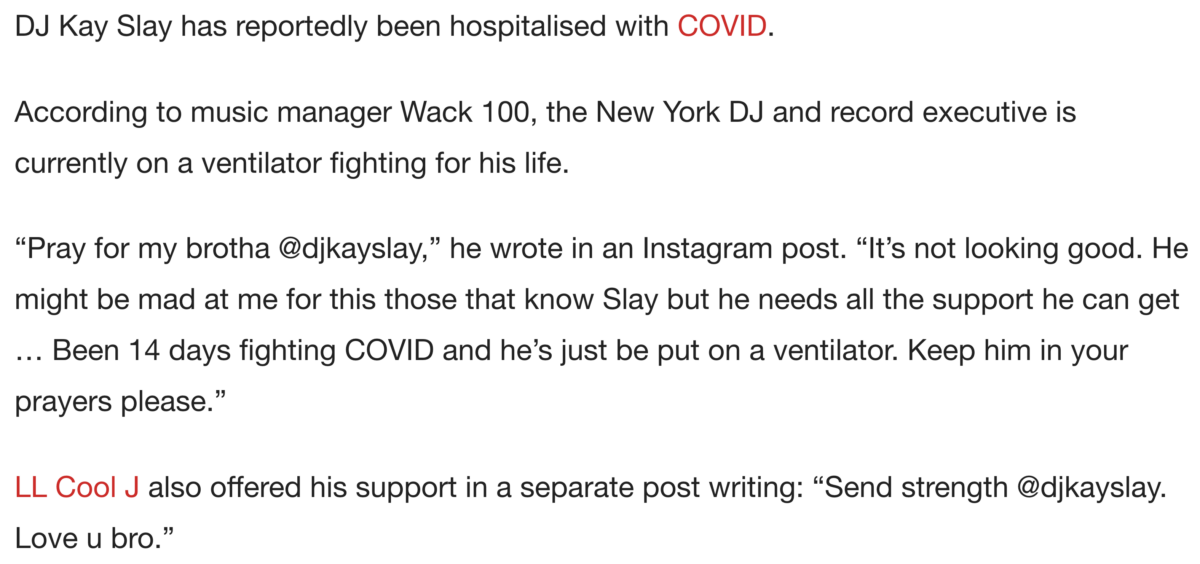 Link.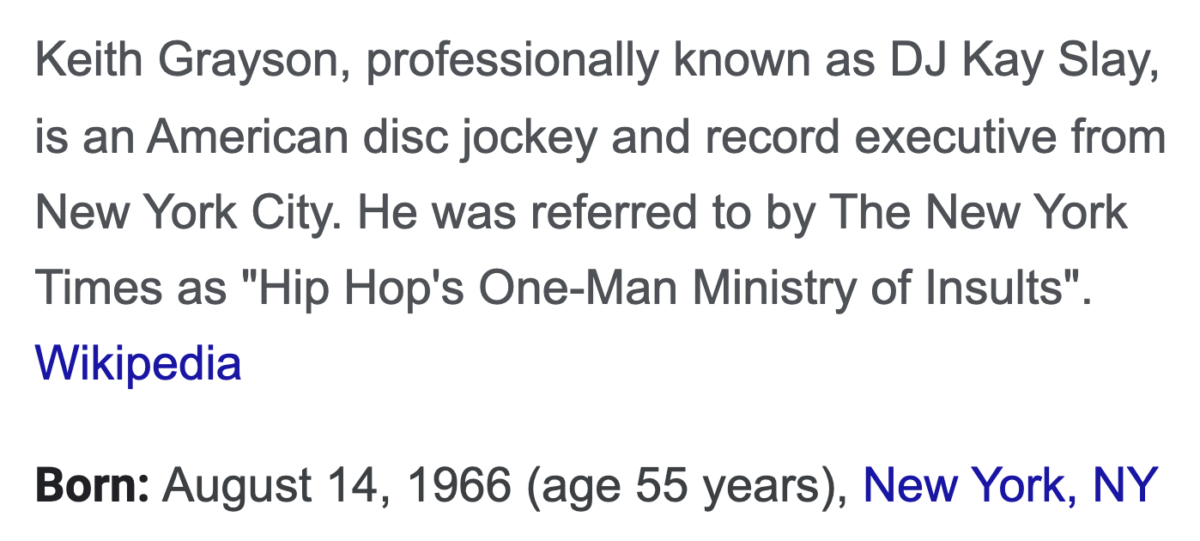 We see a lot of rituals with rappers in tribute to 'Jesus Christ.' This appears to be another.



And since he is 55, that means he is in his 56th year of life.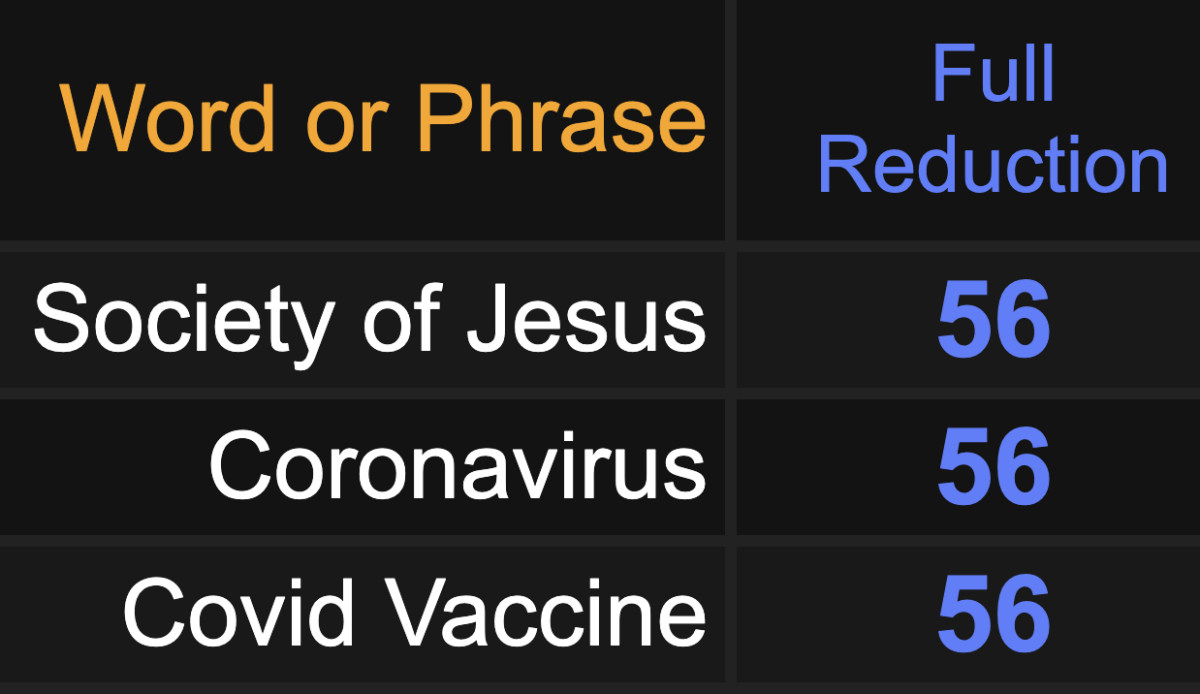 He was in the 1983 documentary Style Wars. Style Wars = 56

https://en.wikipedia.org/wiki/DJ_Kay_Slay
This news came 666-days after the pandemic was declared.
New York = 666
Vaccination = 666
Mandatory = 666
DJ Kay Slay = 54
Jesuit Order = 54
Mark of the Beast = 54
-Keith Grayson = 152
-152nd College Football Season
-152 is popping up everywhere right now…
And if he was hospitalized 14-days before the news broke, that was December 23, 2021, the last day of Saturnalia.