Domingo German's uncle died the day before his June 28, 2023 perfect game (go figure)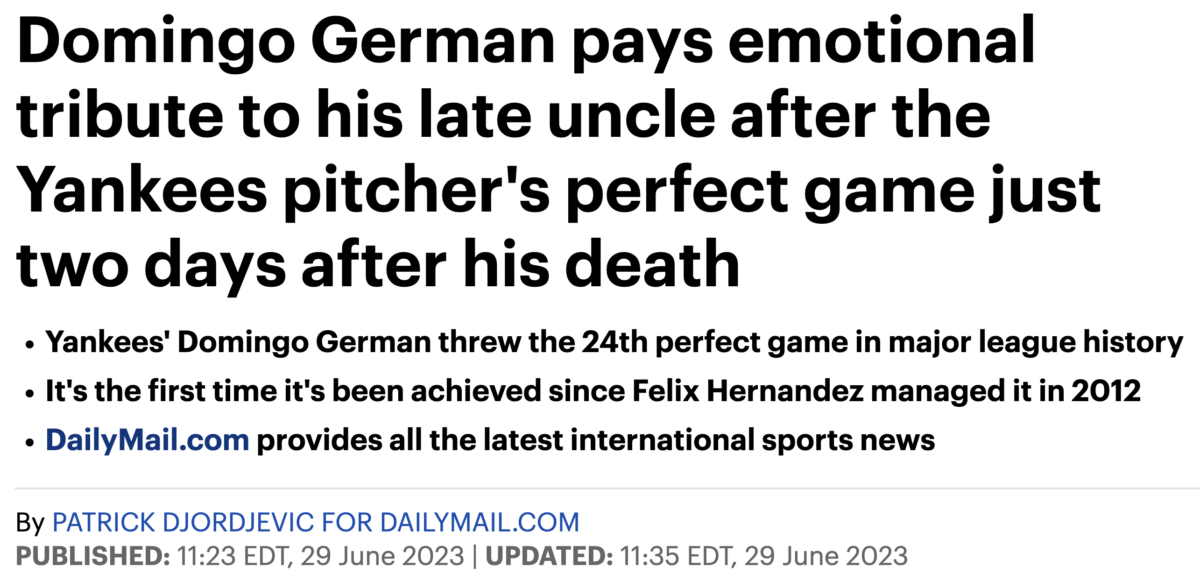 Read about Domingo German's perfect game on June 28, 2023 here.

Again, it was the first Yankees perfect game in 11-years.

Notice, the last perfect game was on August 15, 2012, the Jesuit Order's birthday.

https://www.dailymail.co.uk/sport/mlb/article-12247431/Domingo-German-pays-tribute-passed-uncle-Yankees-pitchers-historic-perfect-innings.html
His uncle was 'Saint Jacques Gean louis.'
Saint Jacques Gean louis = 80
Bavarian Illuminati = 80
Baphomet = 80
Yankees = 80
Satan = 80