Donald Trump's fourth indictment to come from the state of Georgia, August 12, 2023 news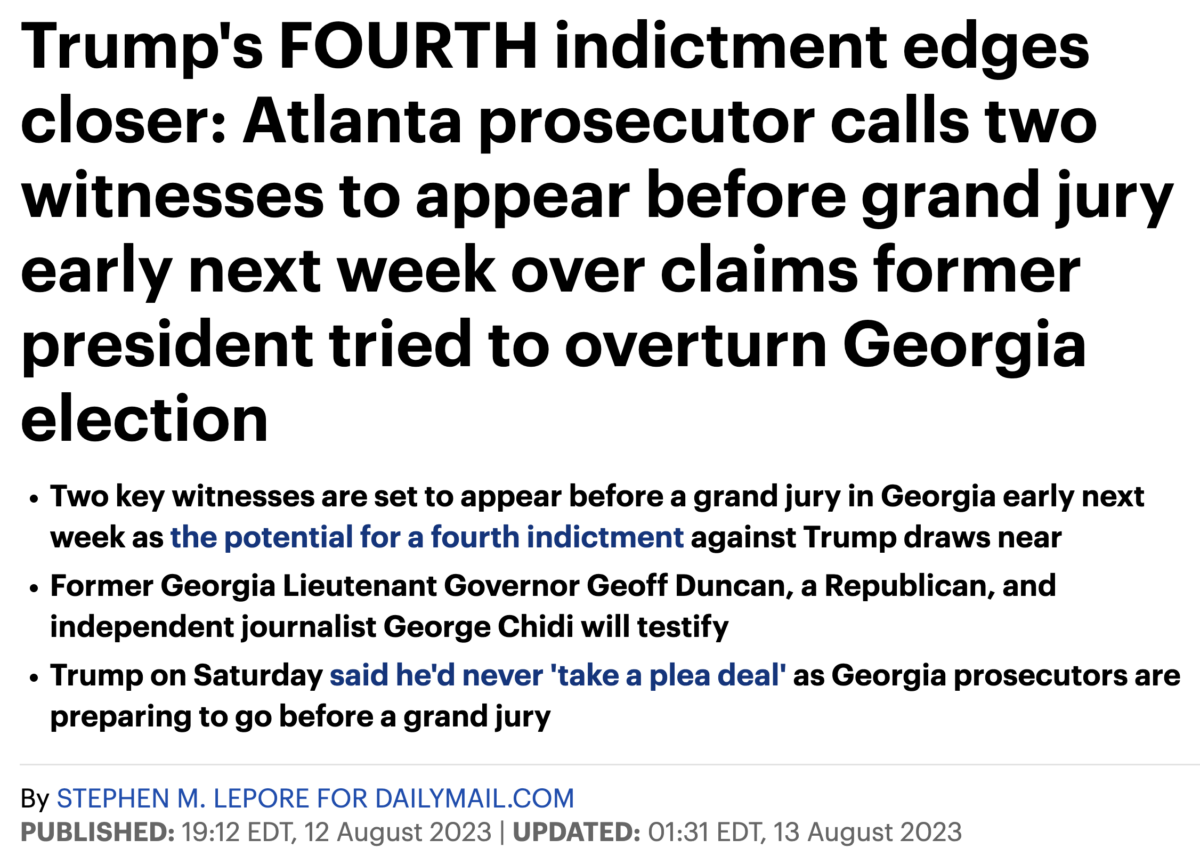 https://www.dailymail.co.uk/news/article-12401061/Trumps-FOURTH-indictment-edges-closer-Atlanta-prosecutor-calls-two-witnesses-appear-grand-jury-early-week-claims-former-president-tried-overturn-Georgia-election.html
Trump's fourth indictment is to come from Georgia, the fourth state, prior the to the 60th US Presidential Election. You know the relationship with 4 and 60, right?
FOUR = 6+15+21+18 = 60
Donald Trump = 60
This news broke August 12, Trump's 60th day of his age.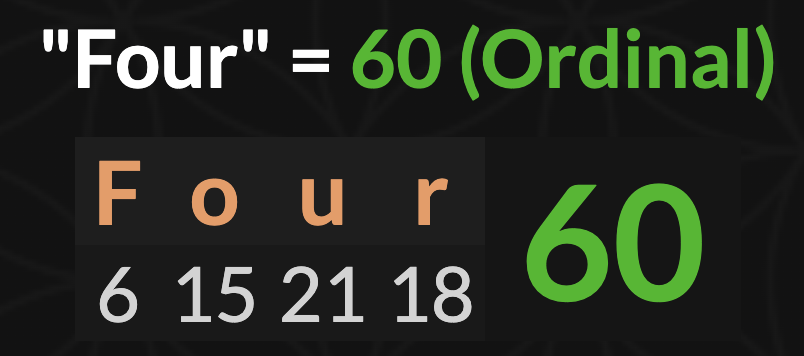 Read more about 60 here.
What a joke.
Regarding 4, keep in mind MLK was from Atlanta, Georgia, and killed on 4/4, in an assassination.
Shooting = 44
Execution = 44
Kill = 44
In the case of Trump, he was #45, but only the 44th person to be US President.
He lost to Joe Biden, who first took office with #44, Barack Obama.
Joe Biden = 44
Biden has the parallels to JFK, and JFK was the 44th term US President.
JFK, killed at age 46
Joe Biden, #46
Catholic = 46
Sacrifice = 46
Genesis = 46