Donald Trump's October 5, 2017 "calm before the storm" tweet, 888-days before the coronavirus pandemic was declared & 113 days after his birthday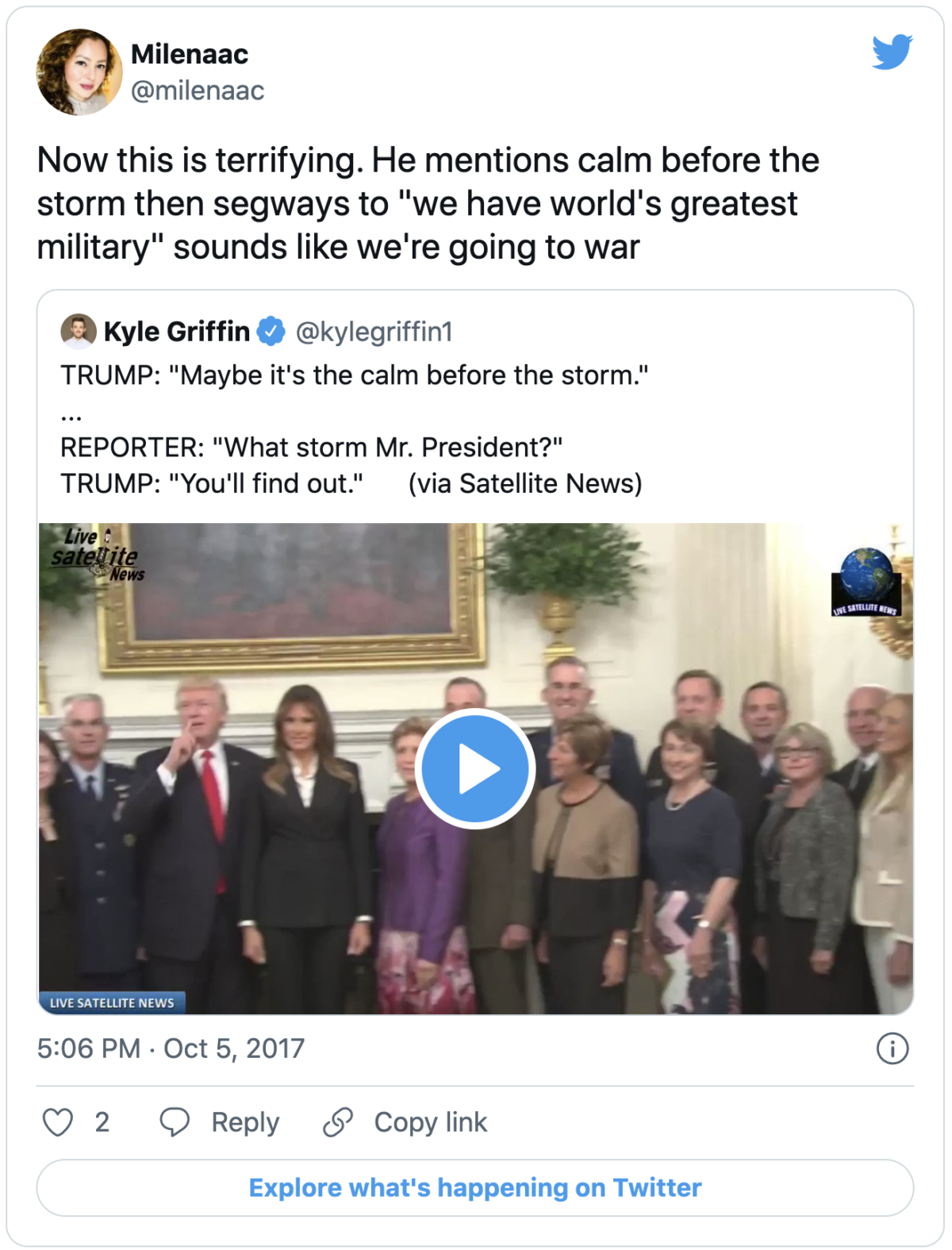 https://time.com/4971738/donald-trump-calm-before-the-storm-military-white-house/
Trump's "Calm Before the Storm" remarks came 888-days before the pandemic for coronavirus was declared on March 11, 2020. Of course, that is a big number with the chump.
The Art of the Deal = 888
Donald J. Trump = 888
-His author name for The Art of the Deal


Remember, his trade deal with China was the same day coronavirus supposedly showed up in the United States, the first confirmed case in the world outside of China.
And in light of his tweet coming October 5, or 10/5, it goes with the Event 201 coronavirus sim.
Order of Illuminati = 201 / 105
Adding insult to injury, October 5 was 113-days after Trump's birthday.
Coronavirus Pandemic = 113
-Declared on 11/3 (March 11, 2020)



He was 71 at the time.
71, 20th prime
Catholic = 71
2020
His brother Robert Trump died at age 71 on the Jesuit Order's birthday, August 15, 2020.
And don't forget how 888 connects to 'Jesus' in Greek Isopsephy.