Double Mutant Covid-19 strain found in California, April 5, 2021 news


Notice that 'double mutant' equates to 68, reminding us that 'coronavirus' was coined in 1968.

This news comes April 5, 2021, or 5/4, like 54. Jesuit Order = 54
This news also came on the 95th day of the year, reminding us the Jesuits were created to counter the 95 Theses. And don't forget the Jesuit man who is the face of this, 'Fauci'. *Fauci = 95
Keep in mind they're saying the confirmation was made Easter Sunday, April 4, 2021, the 94th day of the year.
Coronavirus Pandemic = 94, Roman Catholic Church = 94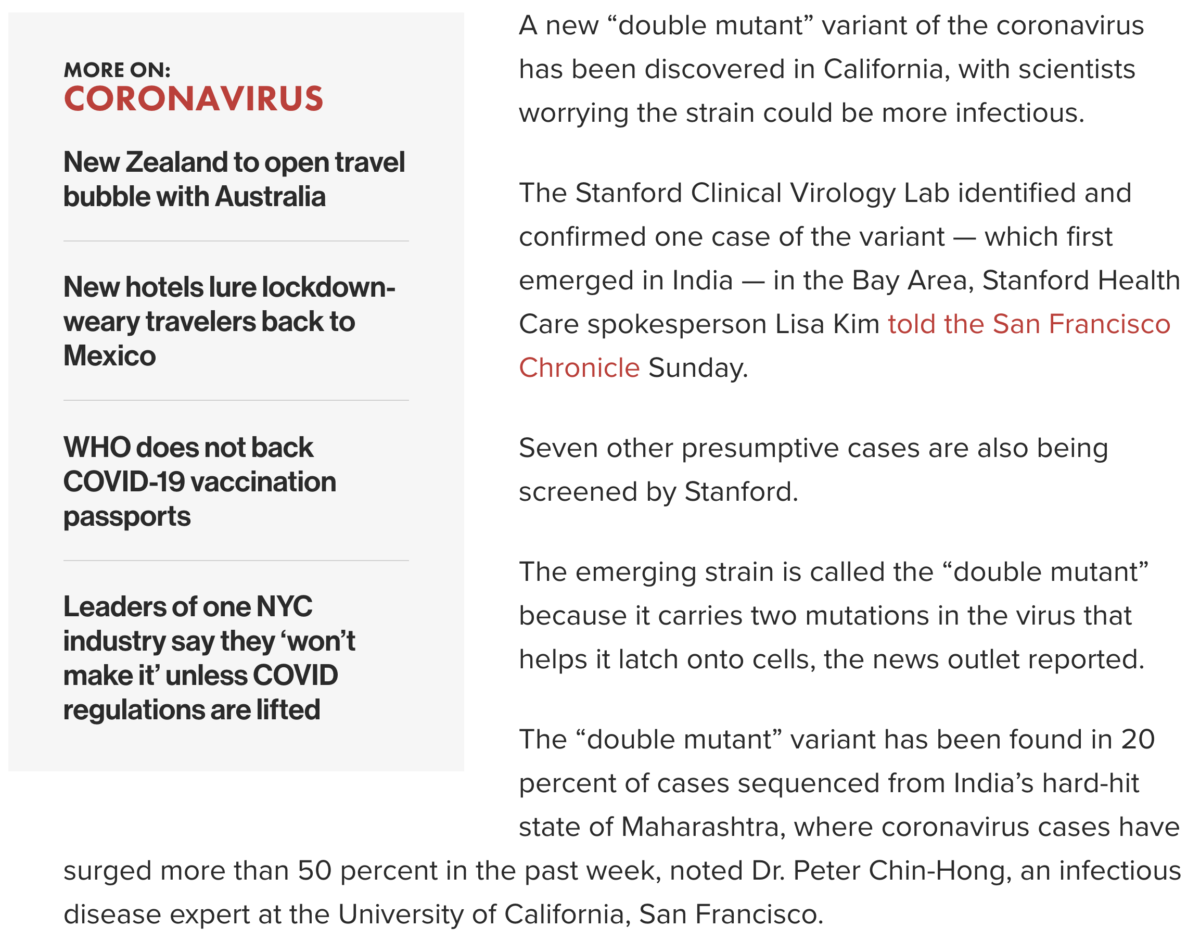 https://nypost.com/2021/04/05/double-mutant-covid-19-strain-emerges-in-california/