Doug Kuzma, "anti-vaxxer," dead from Covid-19, January 6, 2022 news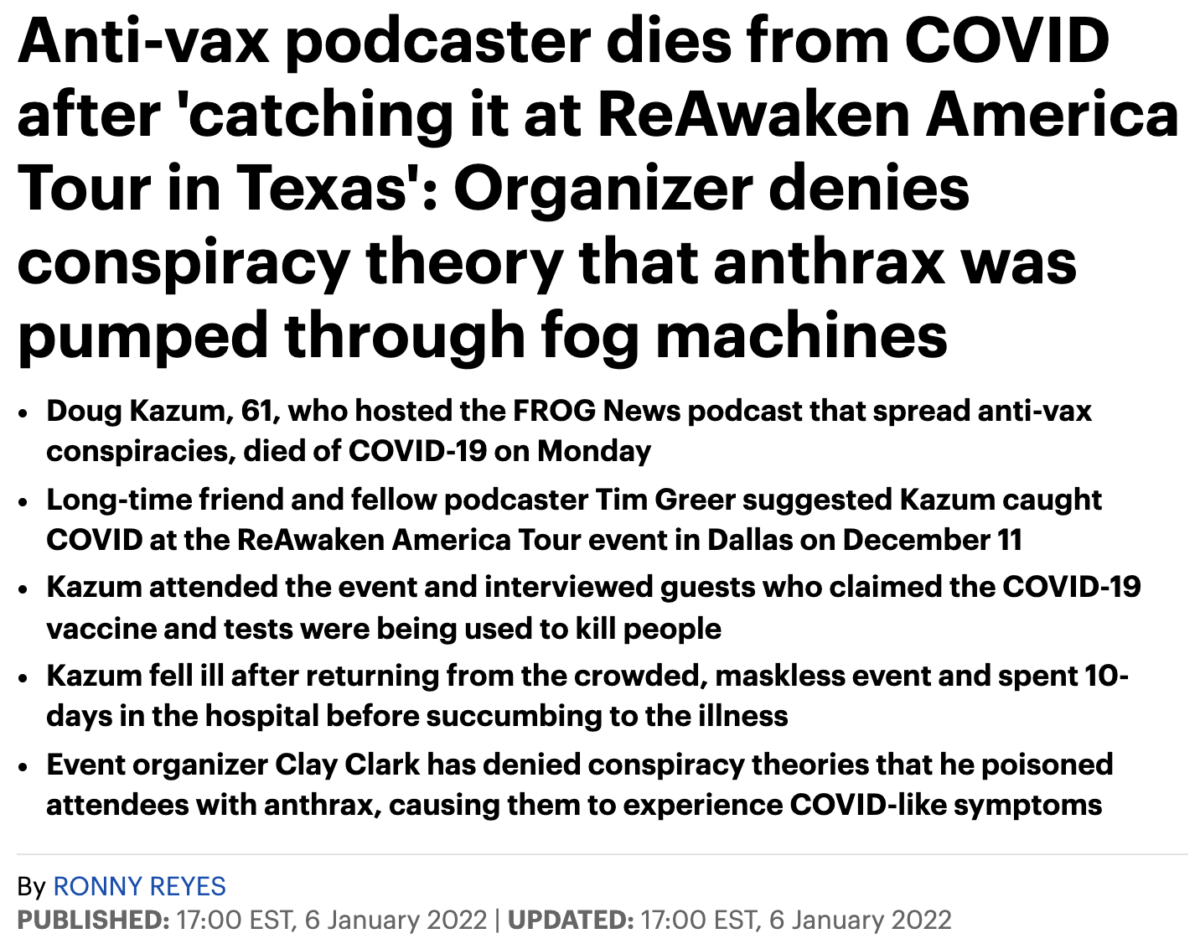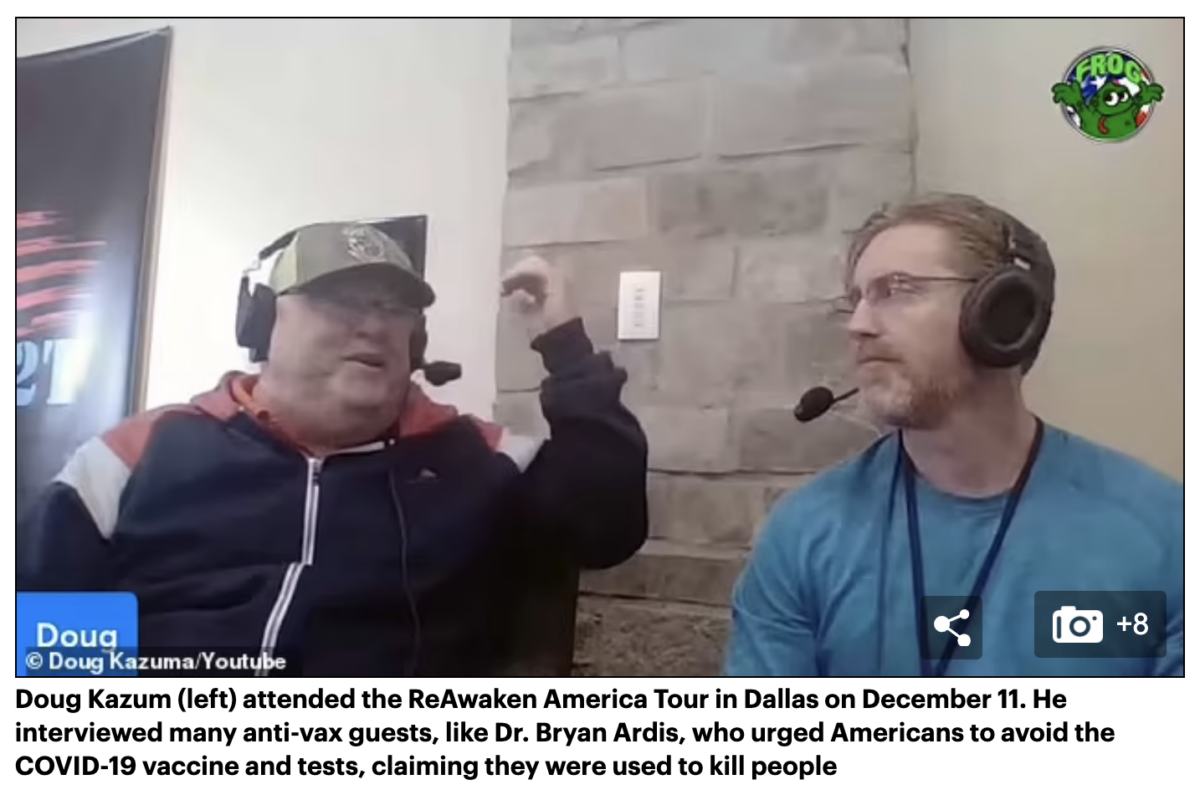 https://www.dailymail.co.uk/news/article-10376421/Anti-vax-podcaster-dies-COVID-catching-ReAwaken-America-Tour-Texas.html?ito=push-notification&ci=yA2CQUi9id&cri=lF9_hyfPrM&si=TD1gY_7Q4oac&xi=83b27d31-6423-40c8-97f3-e8b23dd437d5&ai=10376421
FYI, his name is actually Doug Kuzma. Here is his YouTube channel.
As you can see, Doug is heavyset, and that is the common theme with the people who are reported dead in the news from Covid-19.
And notice, they saved the news of his death at age 61, for January 6, or 6/1.