Dow Jones at 33,390.97 prior to Monday's Opening (March 6, 2023)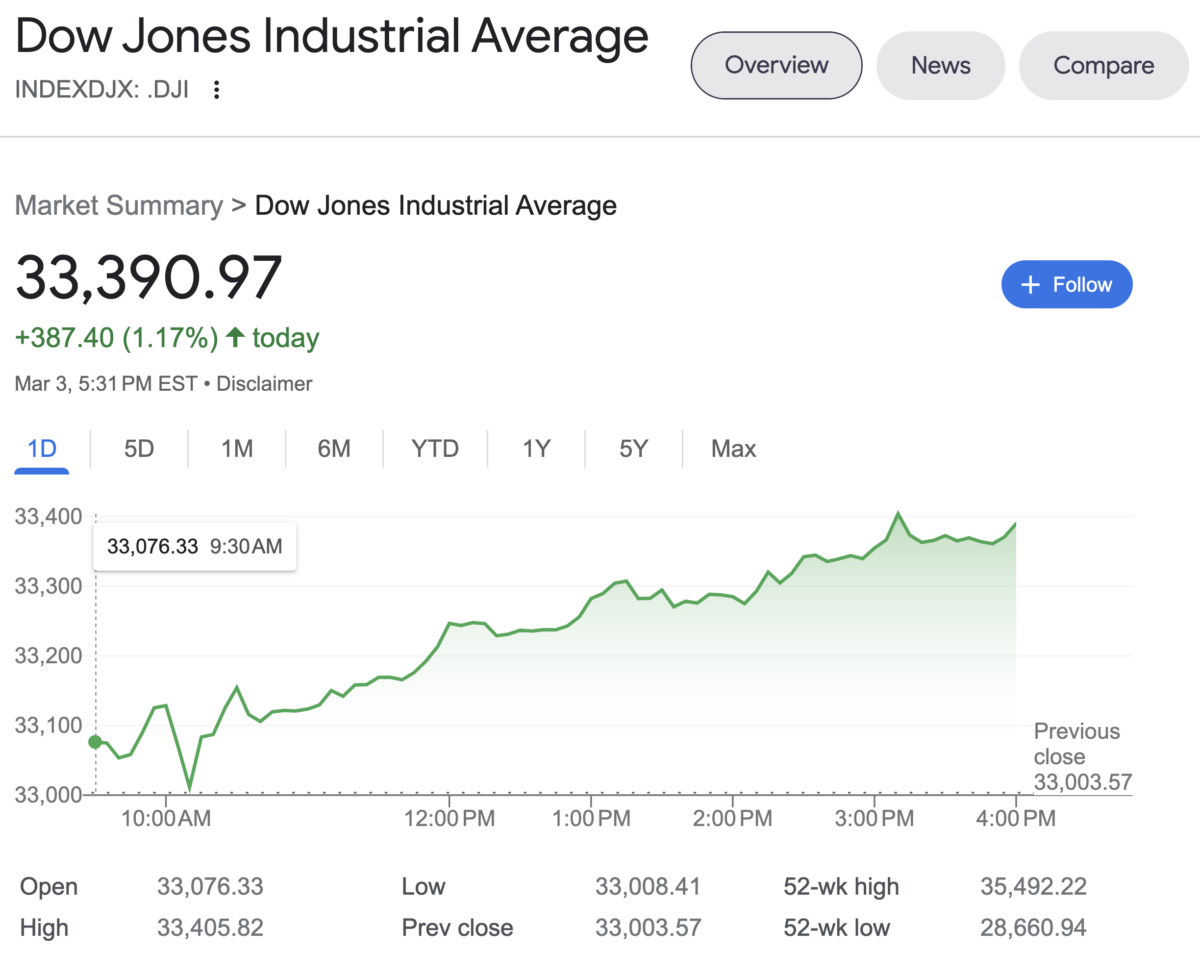 The reason those numbers are extra interesting on March 6, or 3/6, is as follows.

Keep in mind the market closed after Friday, March 3, or 3/3.
Read about Mary Daly (36) saying interest rates need to be raised here.