Dr. Dre announces Super Bowl 56 halftime performers, September 30, 2021 | Snoop Dogg, Kendrick Lamar, Eminem, and most importantly, Mary J. Blige (It's a 'Family Affair')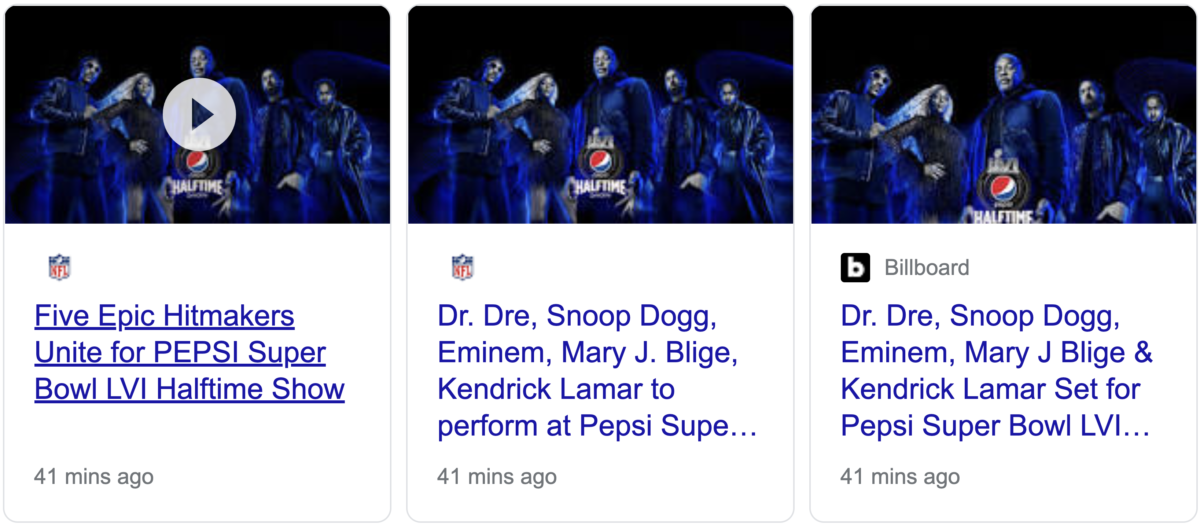 41 minutes ago, eh? *Super Bowl = 41 *Kobe Bryant = 41 *LA = 41
-Kobe dead at 41 in LA
Dr. Dre, Snoop Dogg, Kendrick Lamar… LA
Eminem, Detroit (Biggest ritual of season with Baltimore) *Baltimore = 41
Mary J. Blige, New York (NFL League Office)
Recall John Fletcher of Whodini died at age 56, and then shortly after, Snoop Dogg did the Corona beer commercial with the Whodini song Friends.
Coronavirus = 56
Covid Vaccine = 56
Corona del Mar = 56 (Where Kobe is supposedly buried)
Today is Mary J. Blige's 263rd day of her age, the singer of the group.
263, 56th prime (Super Bowl 56)
Keep in mind Super Bowl 56 will conclude the 102nd NFL season.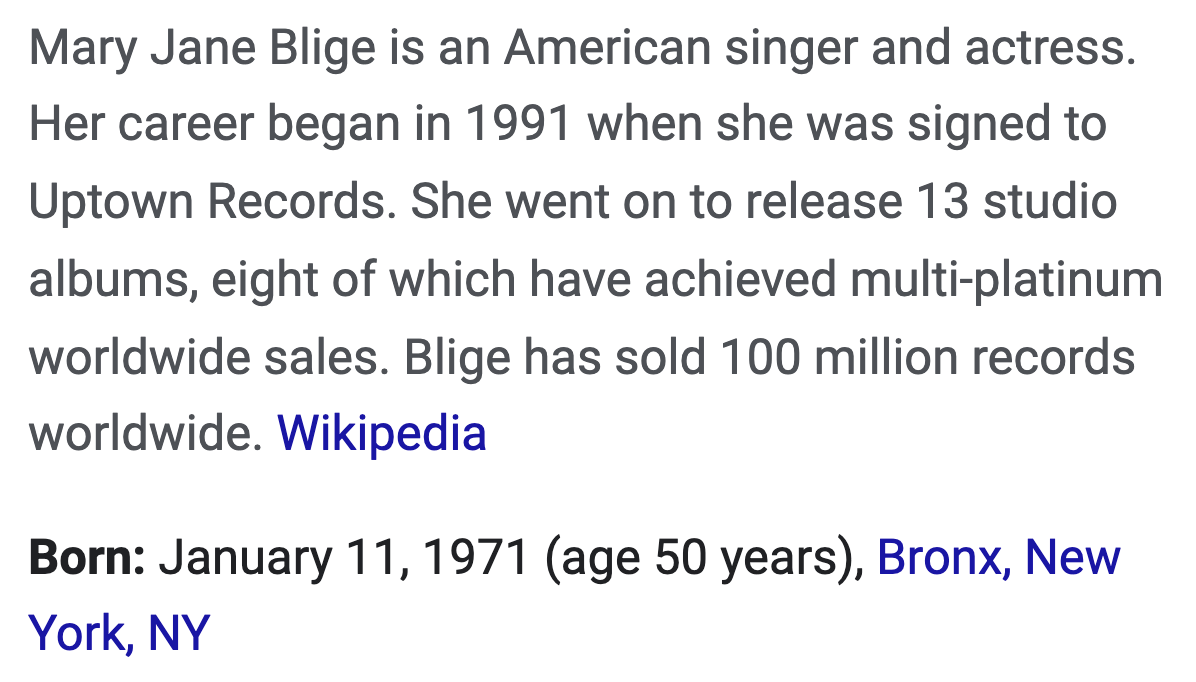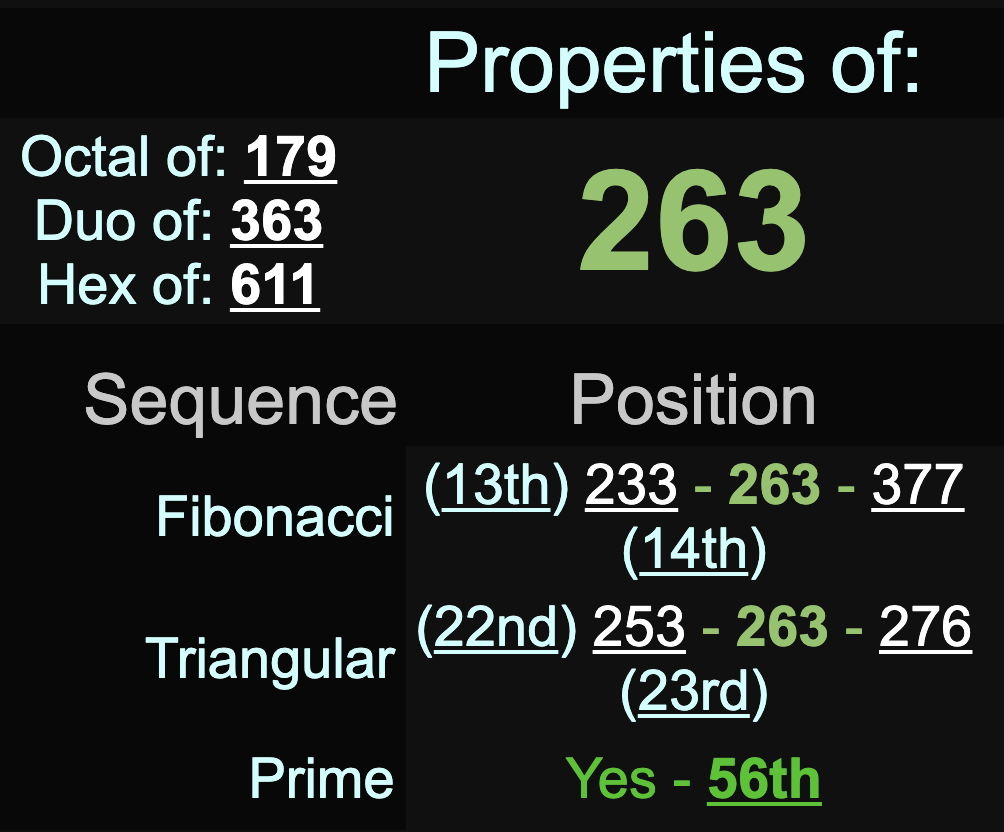 The Super Bowl will be 33 days after her birthday, or her 34th day of her age.
Black Lives Matter = 56 (Super Bowl 56)
Black = 34

As for Dr. Dre announcing the performers, he did the song Family Affair with Mary J. Blige.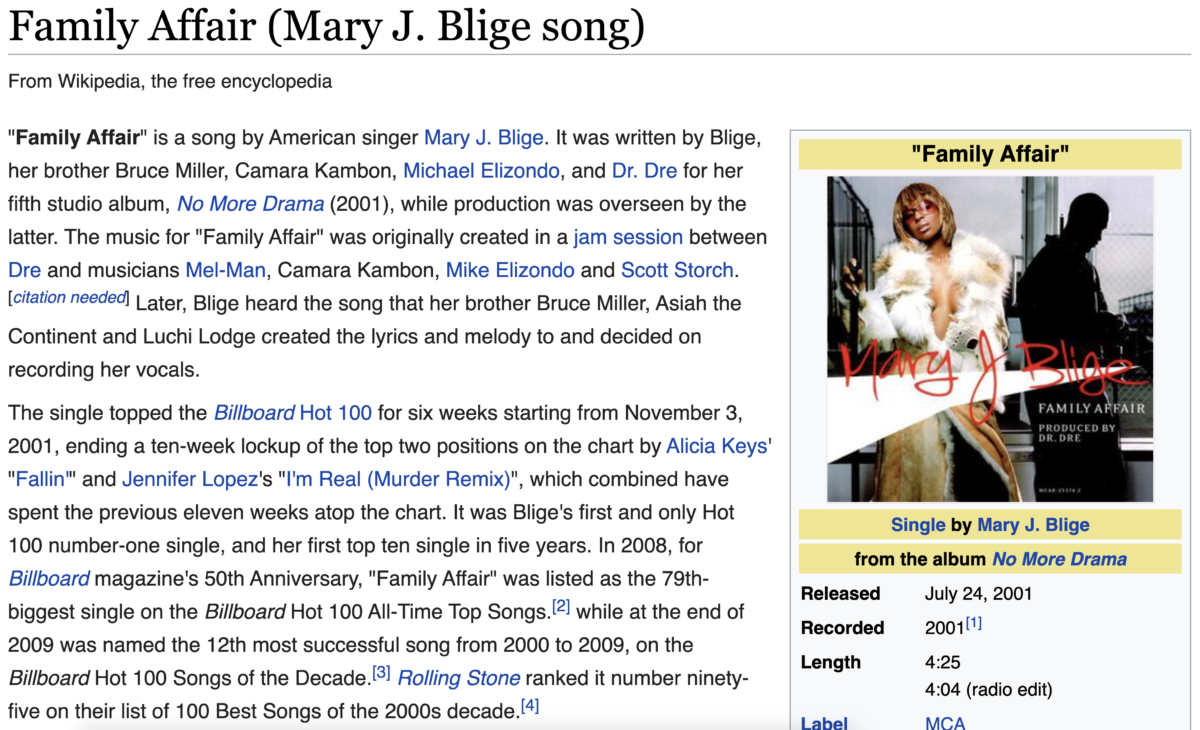 https://en.wikipedia.org/wiki/Family_Affair_(Mary_J._Blige_song)
Notice the song Family Affair released July 24, 2001, just before 9/11.
That was 49 days before September 11, just before the Patriot Act and the Patriots.
Super Bowl = 49
Twin Towers = 49
America = 49
*Scottish = 49 (football credited to Scottish Rite Freemason, Walter Camp)
NFL = 49
I have documented 62 throughout Brady's career…
Family Affair = 62 / 73
Mason = 62 / 73
*Buccaneers = 62
*Tampa Bay Buccaneers = 62
*Brady is currently 7-3 in Super Bowls
*Family affair? Think of the Manning family, Brady's kryptonite
The 2001 season also began on 9/9, like the 2021 season.
Patriot = 99
The United States of America = 99
That season ended with Brady and the Patriots beating the Rams. This year the Rams host the Super Bowl, who Brady defeated in Super Bowl 36 to conclude the 9/11 season, and more recently, in Super Bowl 53.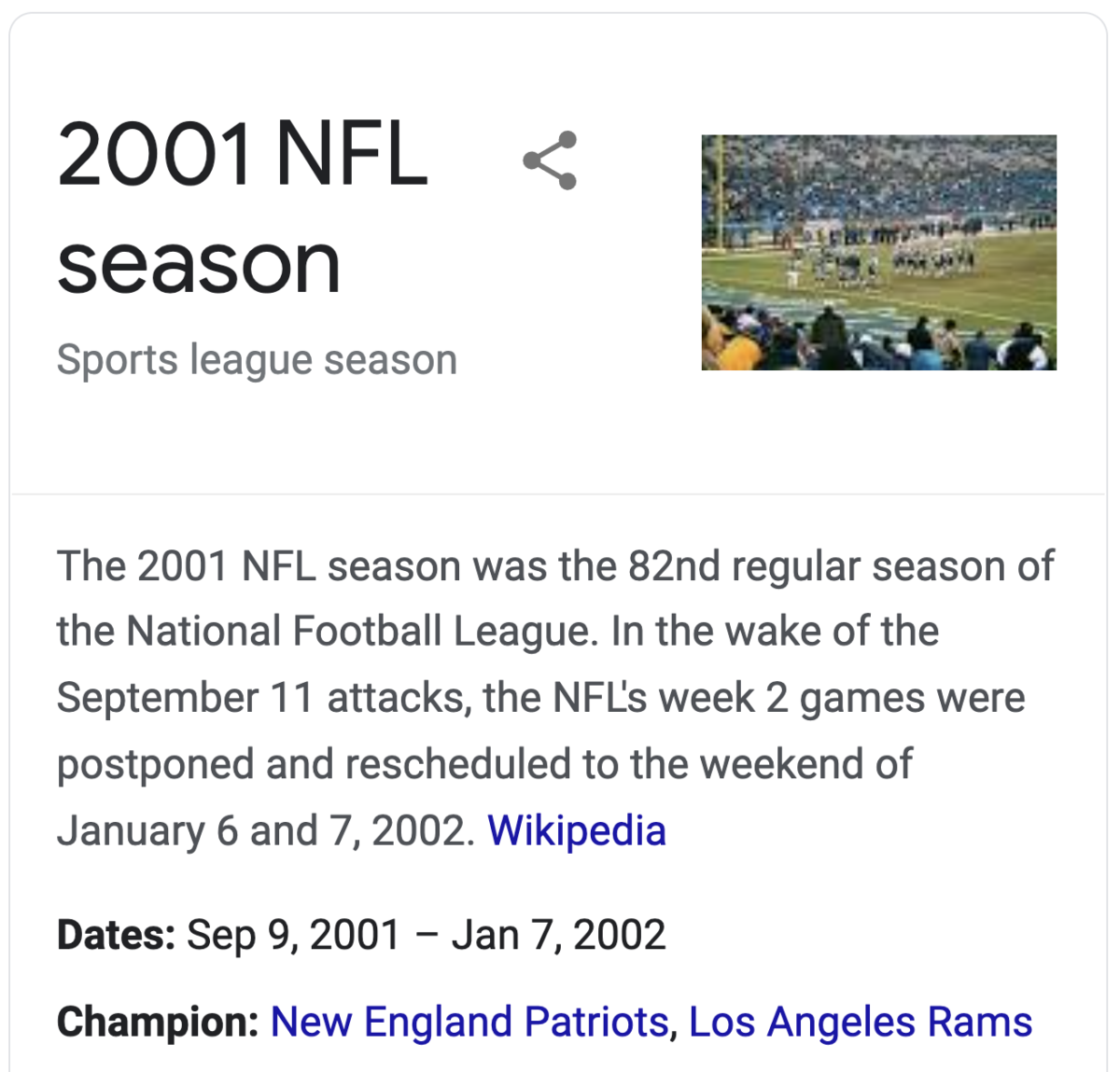 Now, for Super Bowl 56, it is being hosted in Los Angeles, equating to 37 and 53. Think of the old Los Angeles team, the Raiders, who played the Buccaneers, in the Gruden Bowl, Super Bowl 37.

This week Gruden is on MNF, in Los Angeles (Raiders @ LA Chargers).
As for the other performers, Dr. Dre, Snoop Dogg, Eminem and Kendrick Lamar, let's examine.

Notice Dr. Dre is 56-years-old, and he announced who is in the show.
His birthday is also the 49th day of the year.
Dr. Dre = 49
Snoop Dogg = 49
Super Bowl = 49
NFL = 49
*America = 49
Mary J. Blige's single with Dre, Family Affair, released 49 days before September 11, 2001.
Twin Towers = 49
Again, 9/11, Patriot Act, Patriots… and it all started 20 years ago…
Also, today's announcement comes 32 weeks after his birthday.
NFL = 32
Dr. Dre = 32
*America = 32

This news comes while Snoop Dogg is still 49.
Super Bowl = 49
NFL = 49
Today is 49-weeks and 2-days after his 49th birthday.

As for 34 year old Kendrick Lamar, it reminds that Mary J. Blige performed in Super Bowl 35, won by the Ravens, with 34 points. In this case, Super Bowl 56 is on the 34th day of Mary J. Blige's age.
*Ravens = 34 (They now have LAMAR Jackson)
This news comes on his 106th day of being 34 years old.
Black = 34 / 106

And last, Eminem is currently in the 49th year of his life, and will turn 49 next month, meaning he will be 49 years old at the time of the Super Bowl.
Super Bowl = 49
NFL = 49
Think about how he is from Detroit, like Matt Stafford, who went from Detroit to LA for this season.
And don't forget Tom Brady went to Michigan… and has played the Rams twice in Super Bowls.
Also, this news comes 49-weeks and 5-days after his birthday.
Funny enough, Super Bowl 56 is 119 days after Eminem's birthday.

Chronic = 119
For one last point, Mary J. Blige did a song with Wyclef Jean, released September 5, 2000, called 911.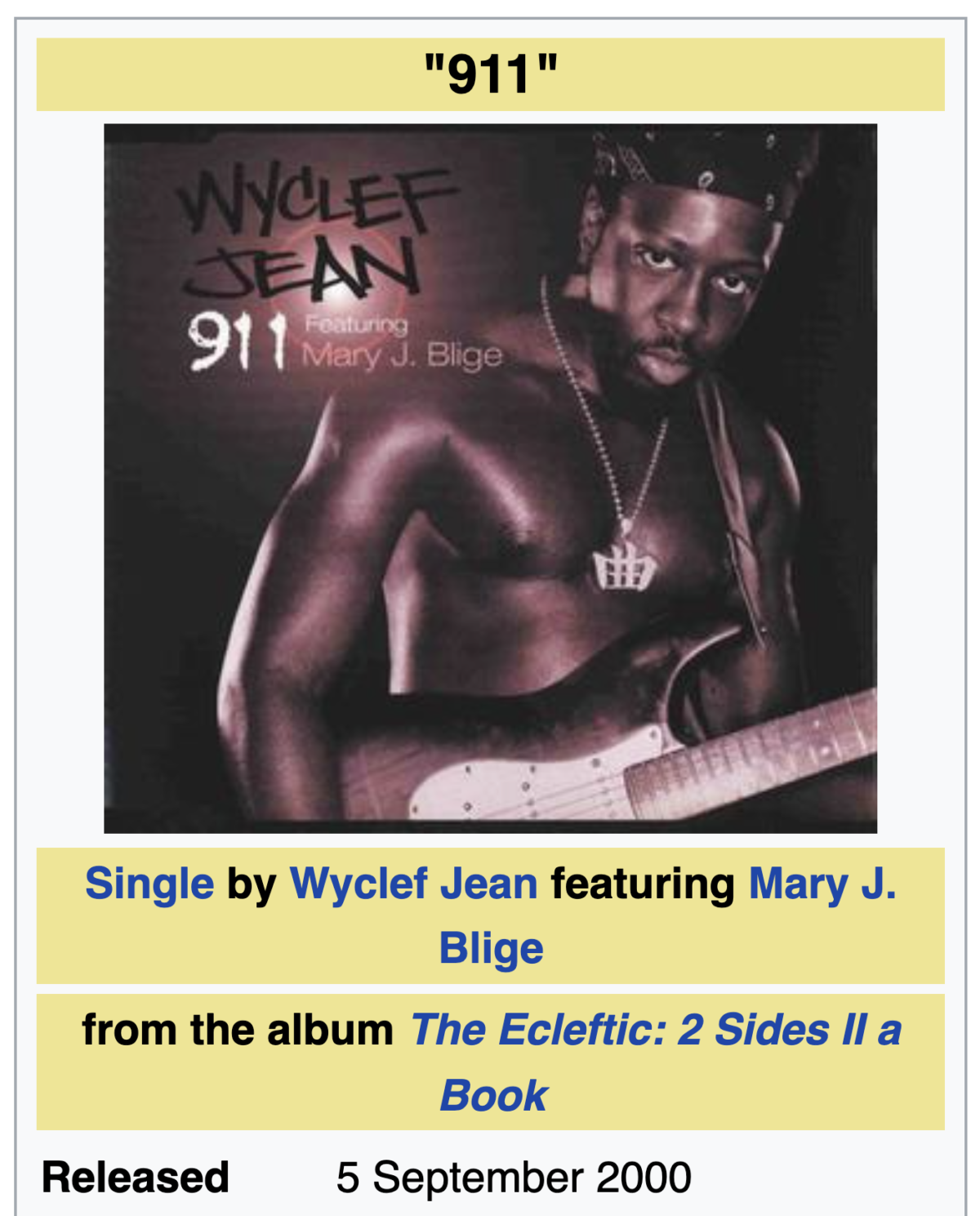 And again, she performed in Super Bowl 35, just before 9/11.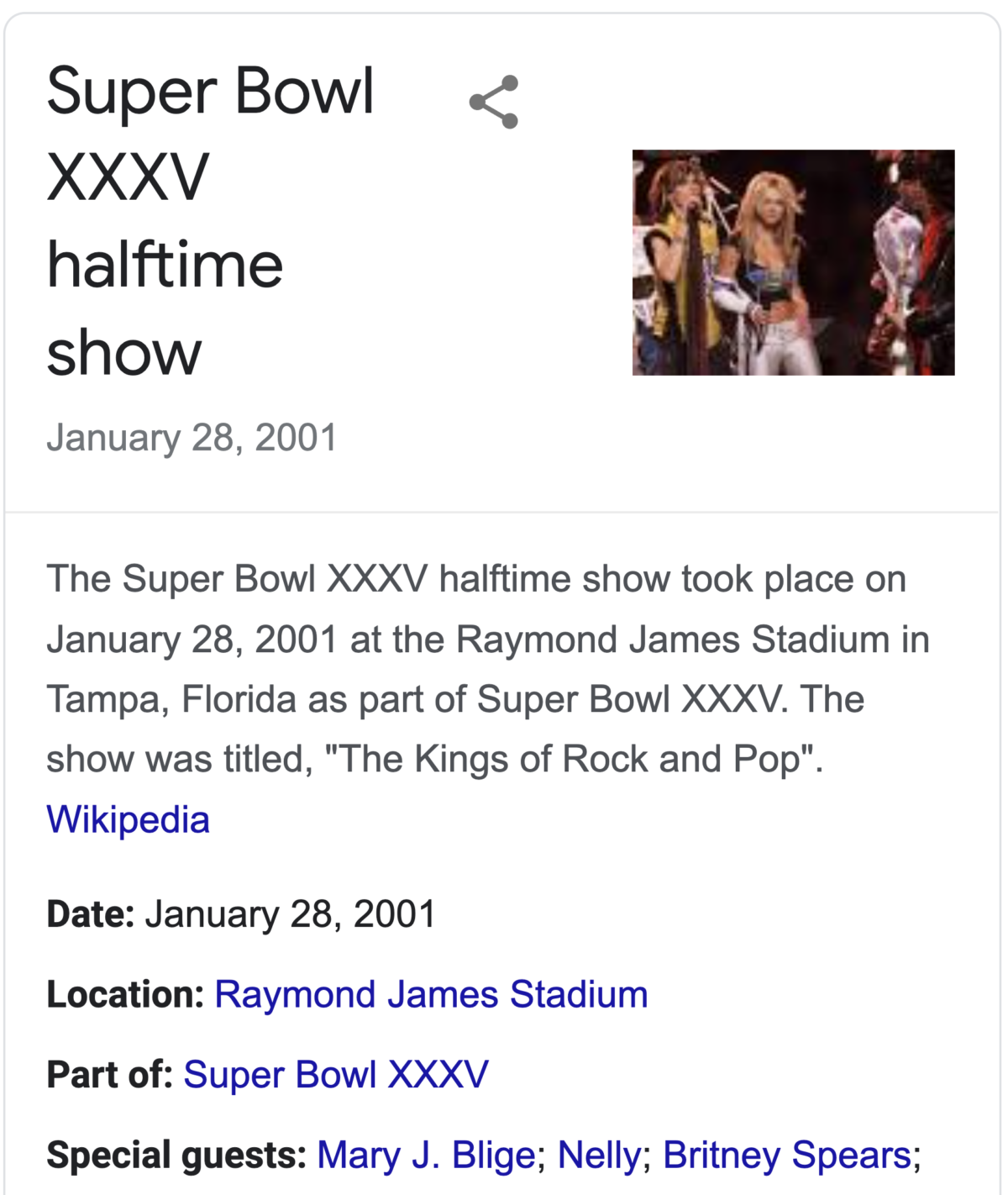 Of course this news came on a 'Thursday'.
Thursday = 35
Tonight, TNF was won with a 35-yard field goal.