Dr. Kevin O'Connor's physical of 184 pound Joe Biden, November 19, 2021, his last day of being 78-years-old

Notice, this physical was given November 19, 201, the last day of Joe Biden being 78-years-old. And fitting in perfectly, is the name of the doctor, Dr. Kevin O'Connor.

New World Order = 177 / 69
The word 'Jesuit' also equates to 78.

This ritual was on the day leaving 42 days in the year, the same day in history that the first female ever had the power of the U.S. presidency.

Keep in mind the physical was on the 184th day of the Ignatian Year, which begins on May 20. I bring this up because they say he weighed 184 pounds.


Federal Government = 184
–Obamacare = 184
Also interesting, is that a building credited to Napoleon burned the next day, on Joe Biden's 79th birthday. I bring this up because 'Napoleon Bonaparte' equates to 184.
79th birthday
Society of Jesus = 79
*79, 22nd prime
Arson = 22
Jesuits = 22
Christmas also isn't too far off.
Christmas Day = 184
Birthday Party = 184
Saturday Night = 184
The Holy Spirit = 184
-Santa?
-Satan?
-Catholic = Satan
-Christmas falls on Saturday this year, related to Saturn (Satan)
-Christmas is 36 days after Biden's birthday (Square Root 6)
-666, 36th tri. number (666, and notice the 6 page write up on Biden's health)
-Saturn is the SIXTH planet from the sun
-It goes with this report coming 6 months into the Ignatian Year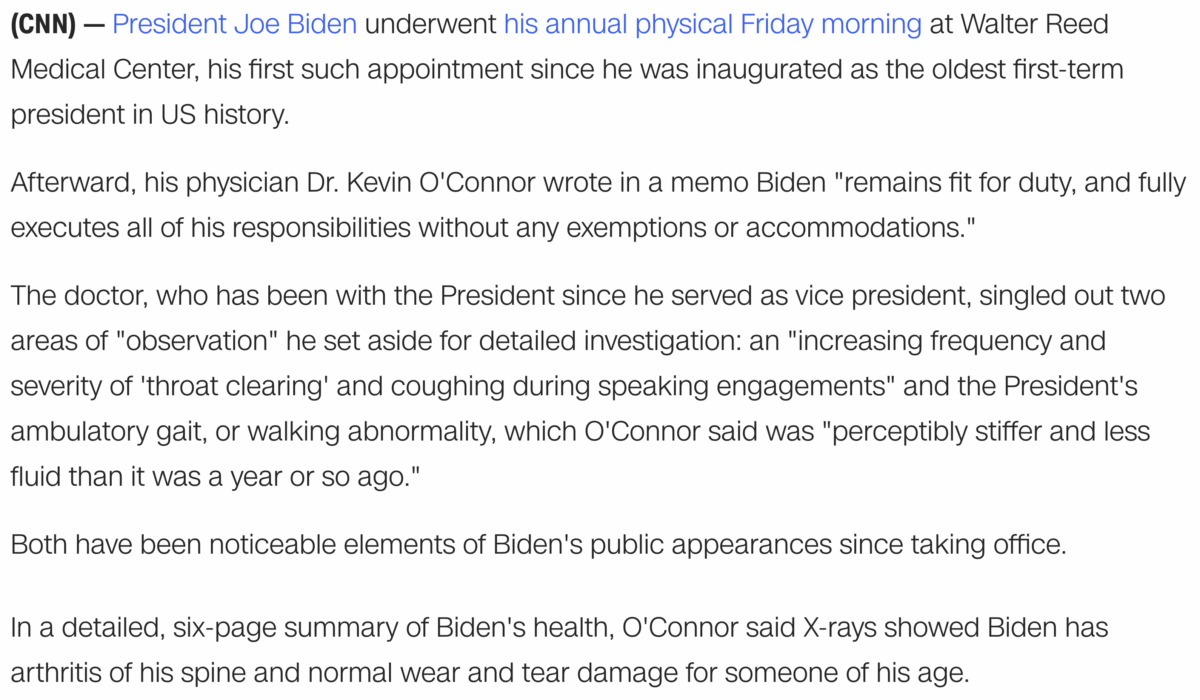 https://www.cnn.com/2021/11/19/politics/biden-annual-physical-exam/index.html