Drew Brees retires at age 42 with "NOLA" New Orleans Saints on 15 year anniversary of signing with the teams, March 14, 2006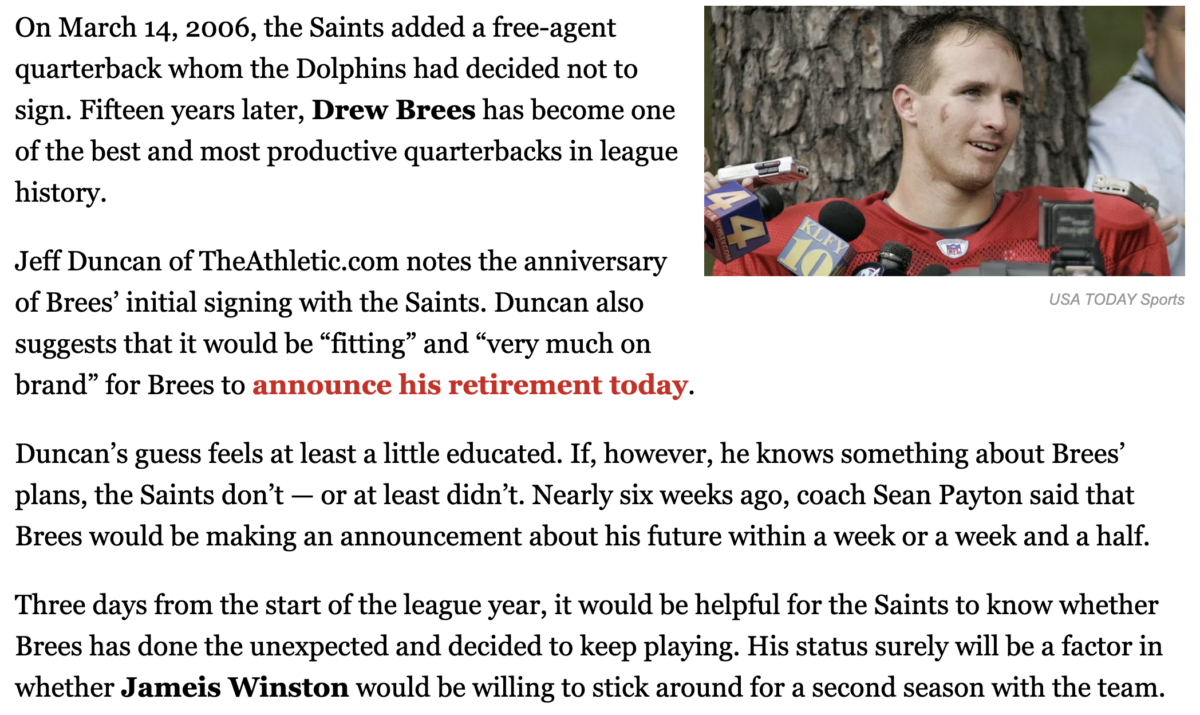 Link.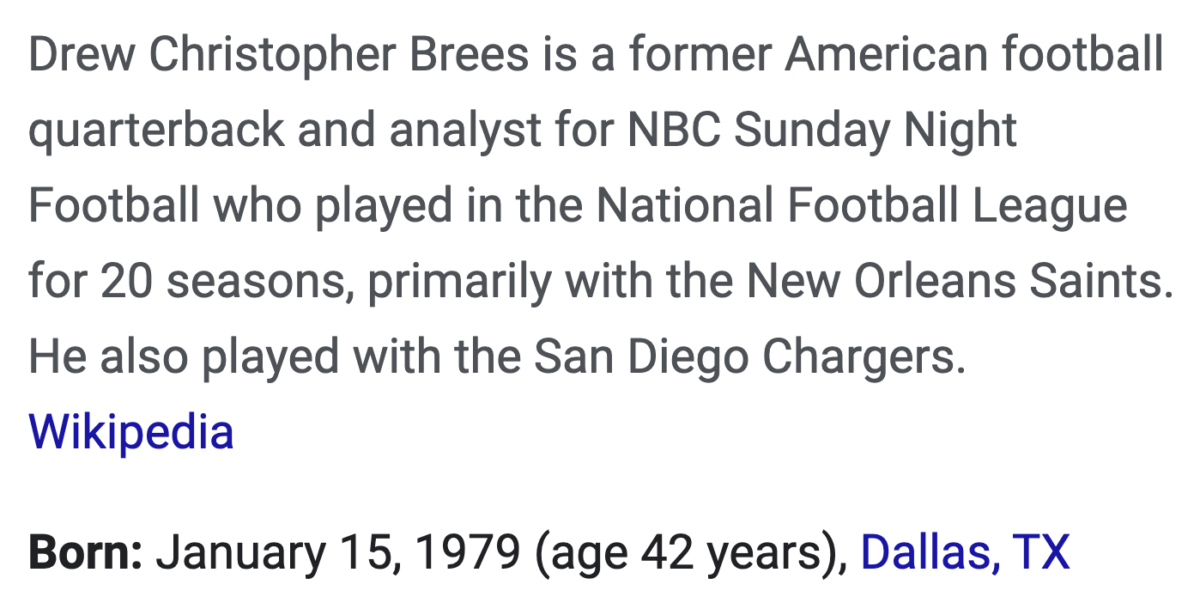 Age 42 is a good one to retire on, especially on the anniversary of signing with the Saints.

And consider, football is a game of numbers, and today is the 73rd day of the year.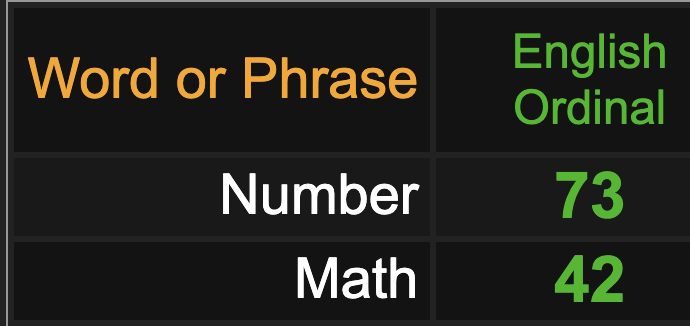 It's all math, connecting with the 15 seasons, and at age 42.

By the way, New Orleans is known as 'NOLA' locally.

And if you ever wondered why Drew Brees wore the number 9, wonder no longer.

99 = 9+9 = 18 = 9
45 = 4+5 = 9 (45 is also the 9th triangular number — 1+2+3+4+5+6+7+8+9 = 45)
144 = 1+4+4 = 9
54 = 5+4 = 9