Dwayne Wade and Gabrielle Union become LGBQT parents of the year at 54th NAACP Awards, February 25, 2023, one day after the legal name change of their child's name from Zion to Zaya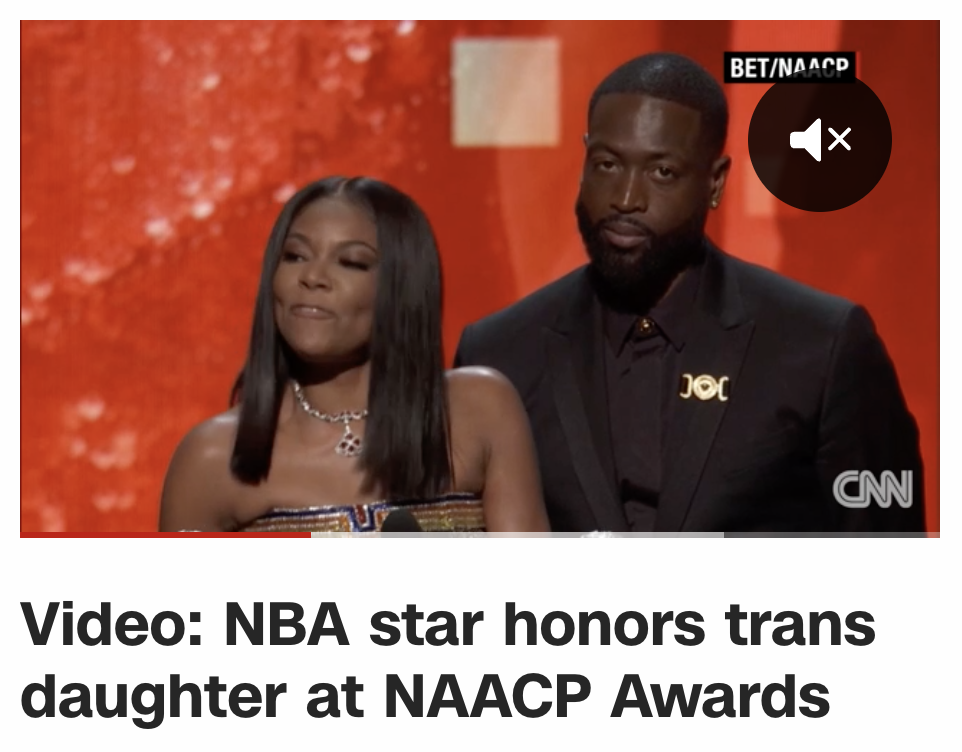 https://www.cnn.com/videos/media/2023/02/27/dwyane-wade-gabrielle-union-naacp-awards-speech-lgbtq-zaya-wade-cnntm-vpx.cnn
Dwayne Wade is a top headline this morning for helping promote the age of gender confusion. Essentially, he said if you don't support the idea of other people mutilating their genitals at a young and susceptible age (susceptible to culture and peer pressure), you are ignorant.
Let us not forget he went to Jesuit Marquette, going with this ritual coming at the 54th NAACP Image Awards, February 25, 2023, the 56th day of the year.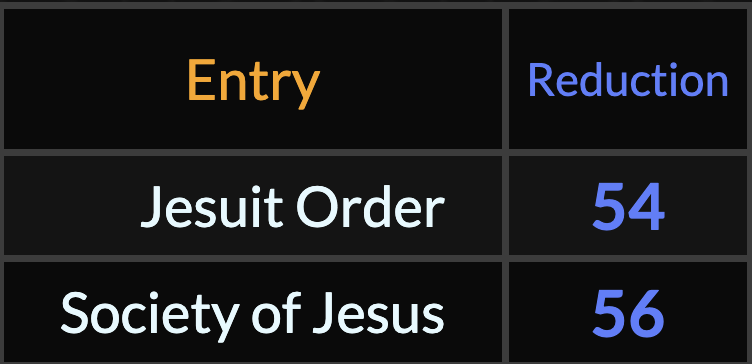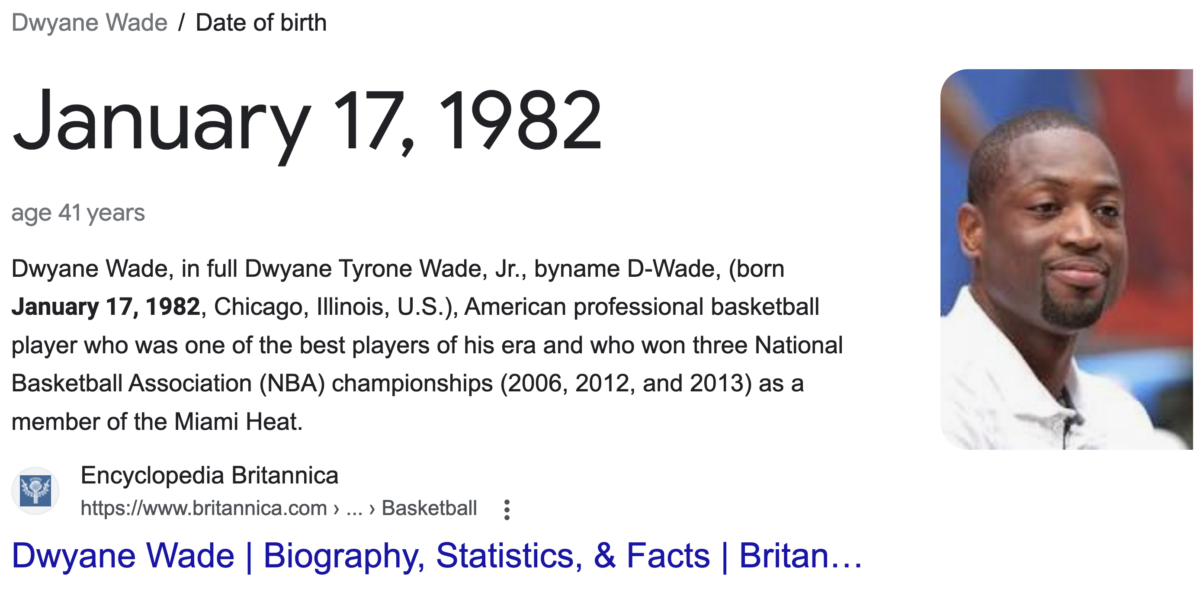 Notice it was 5-weeks and 4-days after his birthday.

The 39 days goes with his Jesuit education, Marquette.

And the 1-month and 8-days also fits in.
IHS = 18 / 18
Sun = 18
You could also say it took place on his 40th day of his age.


Furthermore, notice what happened the day before the NAACP Image Awards.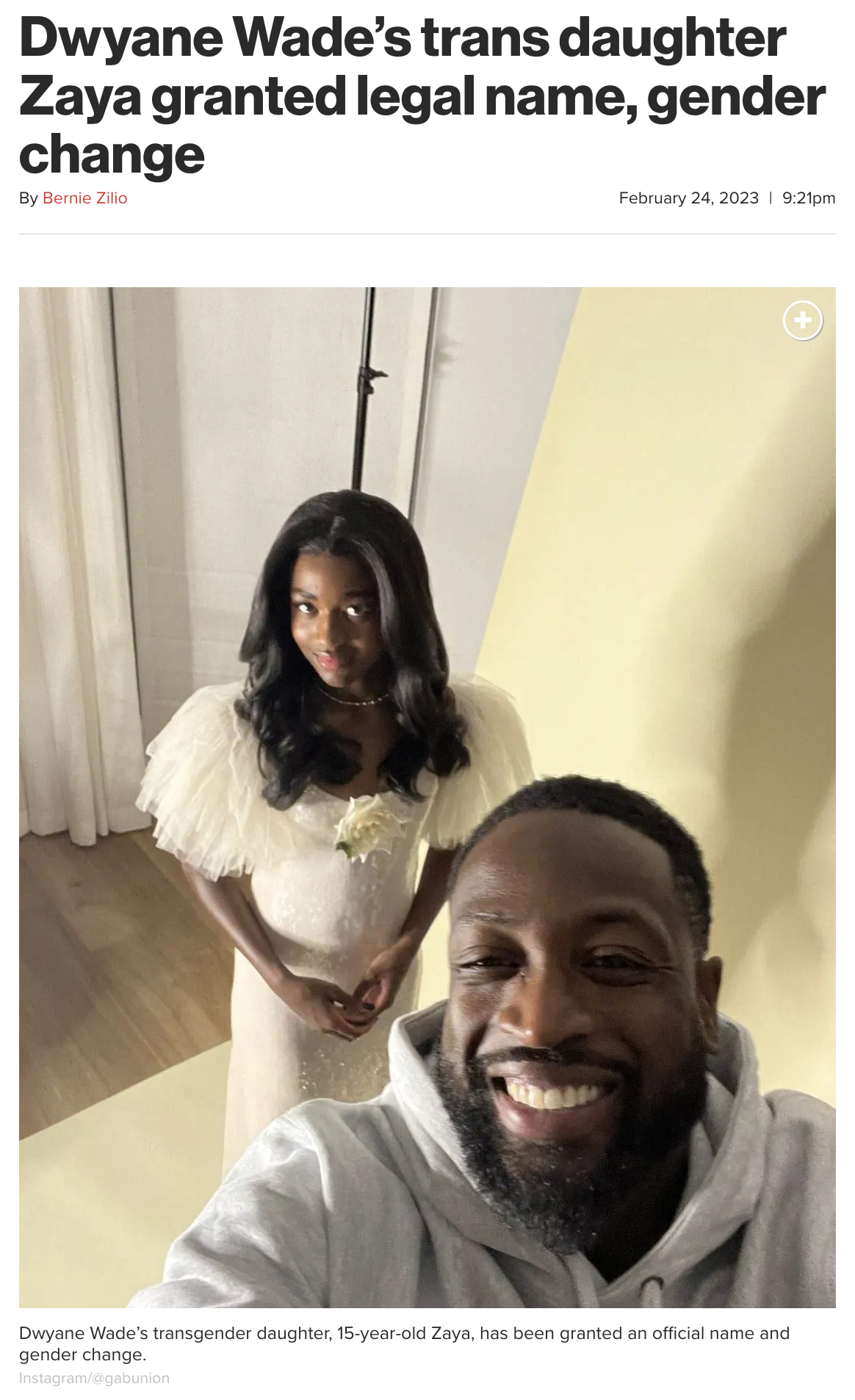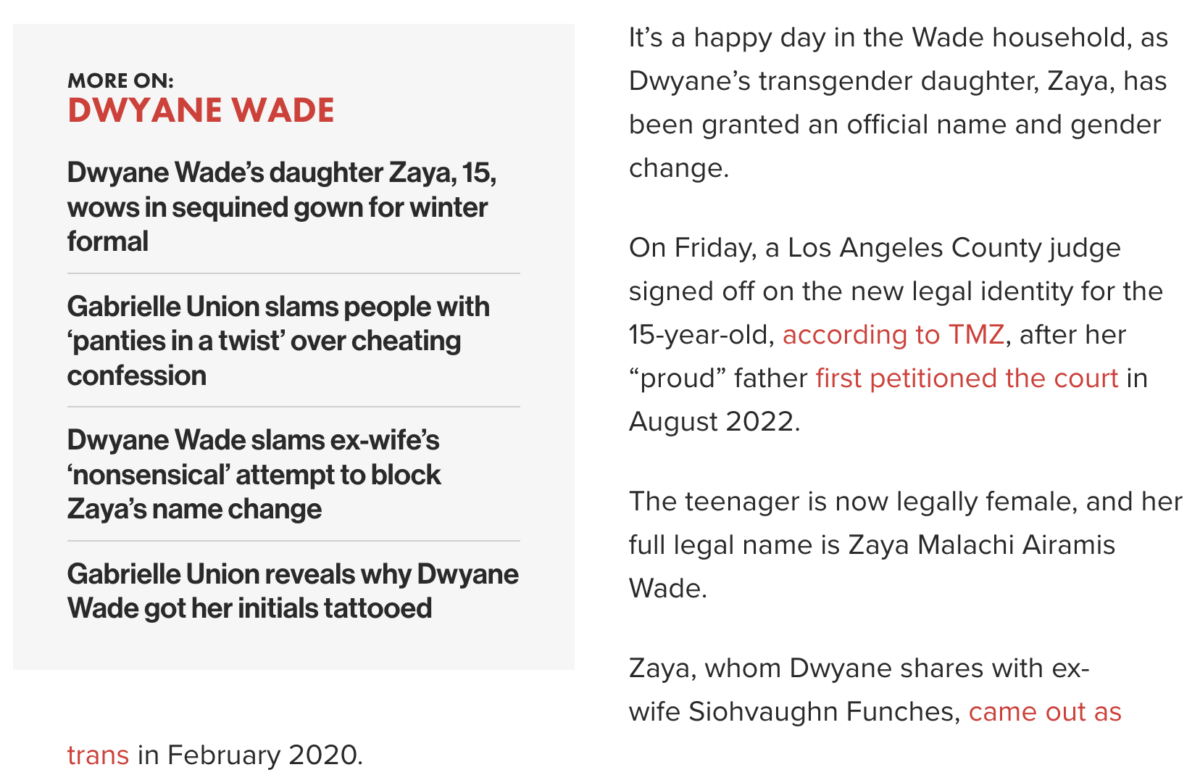 https://pagesix.com/2023/02/24/dwyane-wades-trans-daughter-zaya-granted-name-gender-change/
Notice this happened on the 55th day of the year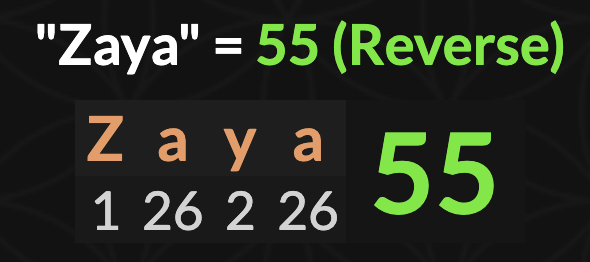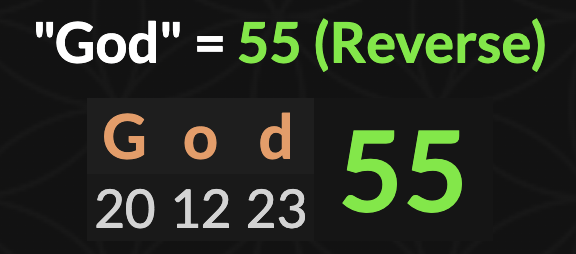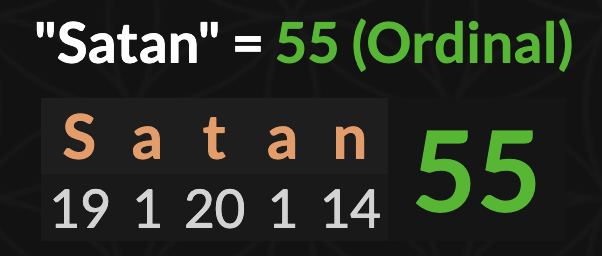 Of course, 'Zaya' also the 53 connection.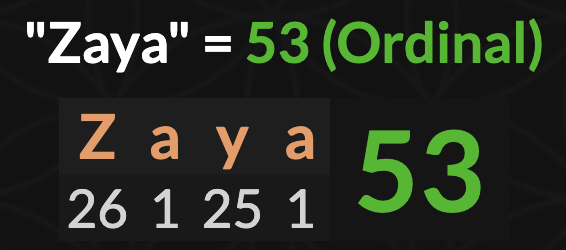 Remember Bruce "Gender" Jenner on the cover of Vanity Fair?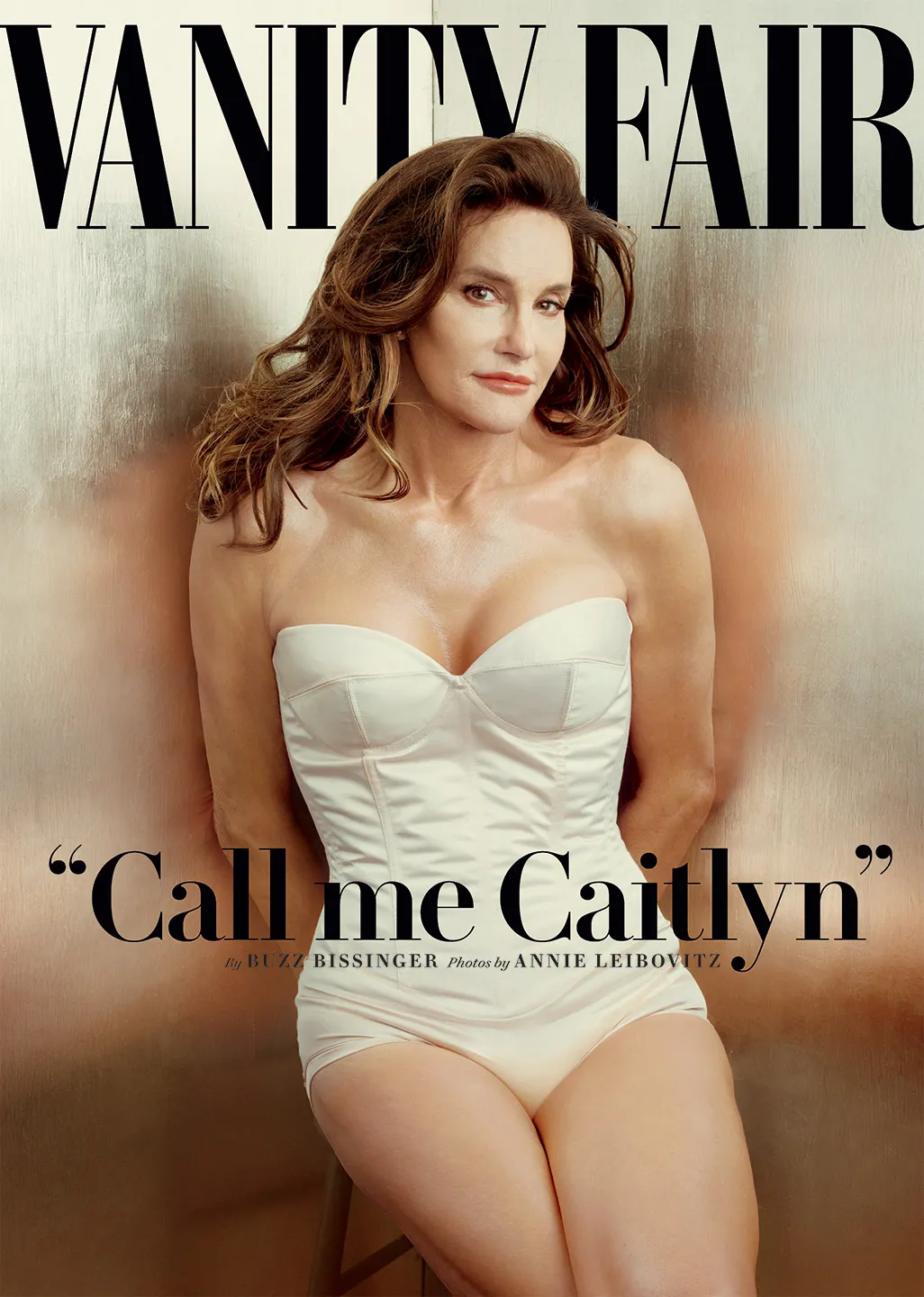 Caitlyn Jenner, 201…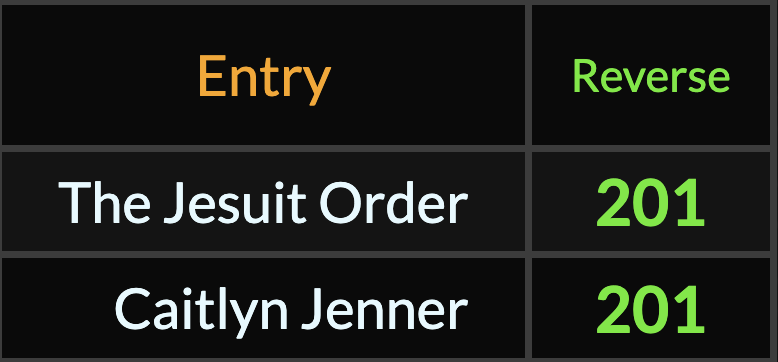 RIP to Chris Farley, who died after his big Marquette 201 joke in Tommy Boy.
And to close it out, notice the ritual at the NAACP awards came 119 days after Gabrielle Union's birthday.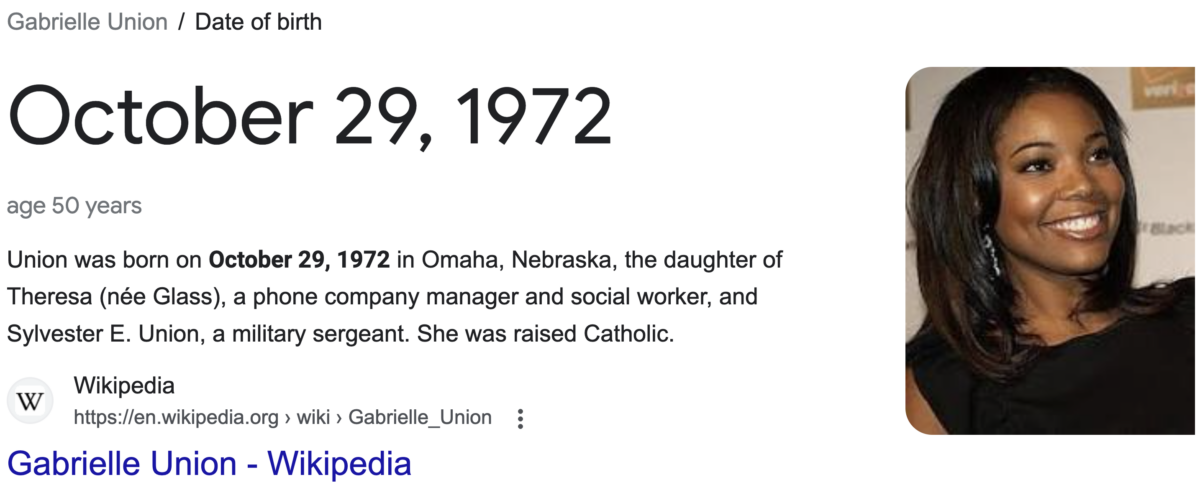 Notice it was 17-weeks as well.

And recall, this was perfectly aligned with the 54th NAACP Image Awards, emphasis on '54.

Keep in mind this ritual also took 70 days after the Pope's birthday.
Vatican = 70
Francis = 70