East Palestine, Ohio is living the plot of White Noise, February 11, 2023 news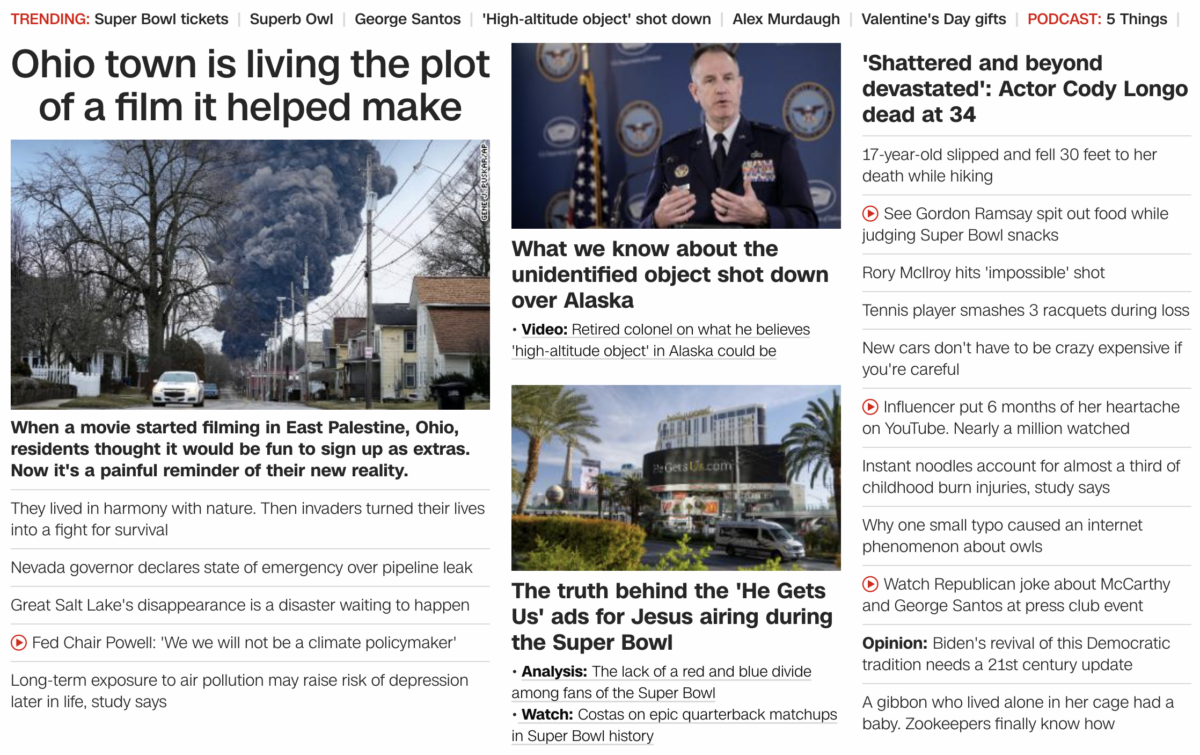 Read about the February 3 train derailment in East Palestine, Ohio here.
The film White Noise begins with Don Cheadle talking about the art of staging a crash scene.
Cheadle = 34 (Feb 3, the 34th day of the year)
As for this story coming today, 2/11, the incident is blamed on Norfolk Southern.
Norfolk Souther = 211 (47th prime)
–Derailment = 47
–East Palestine = 47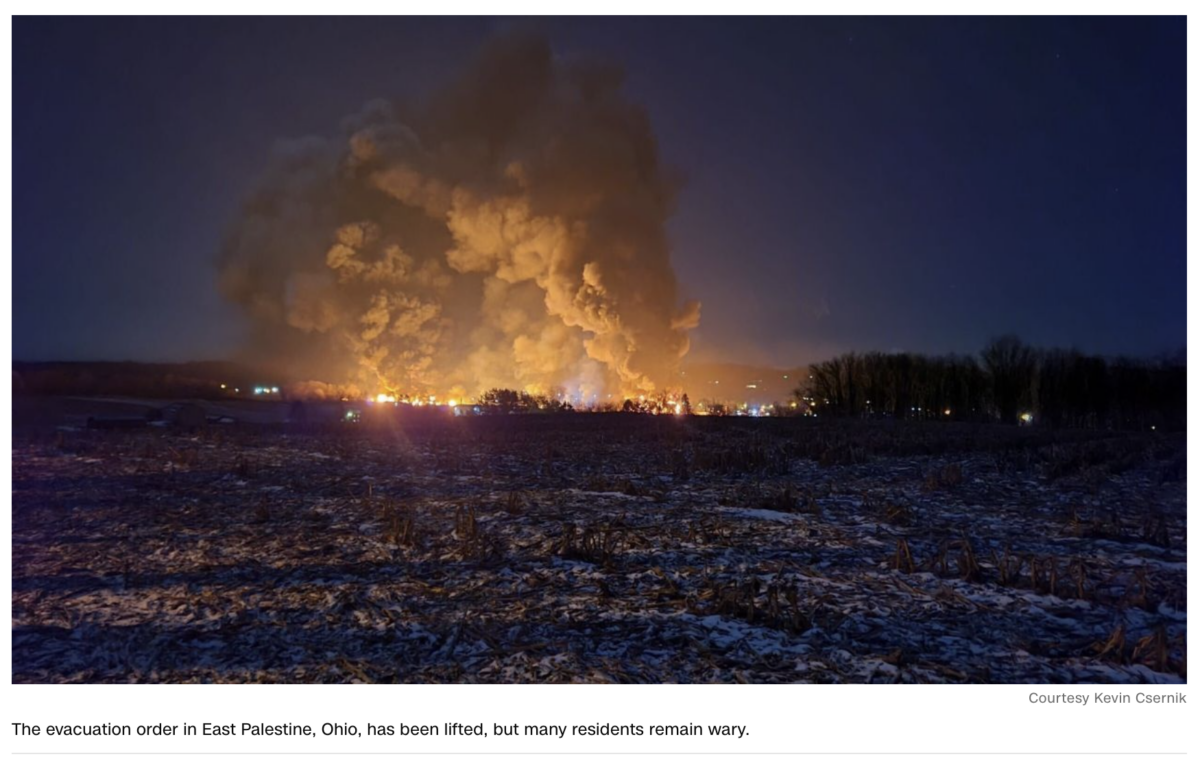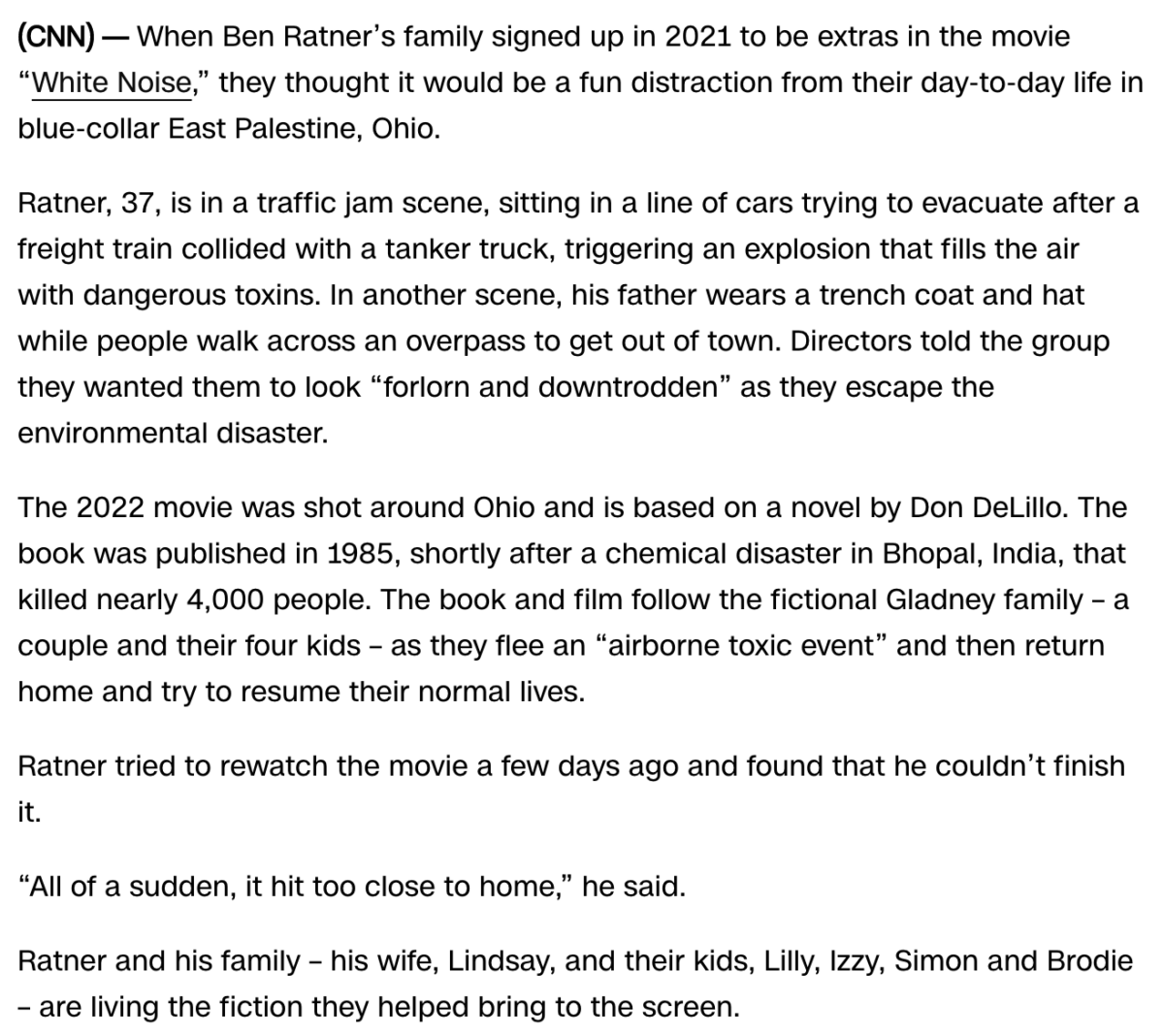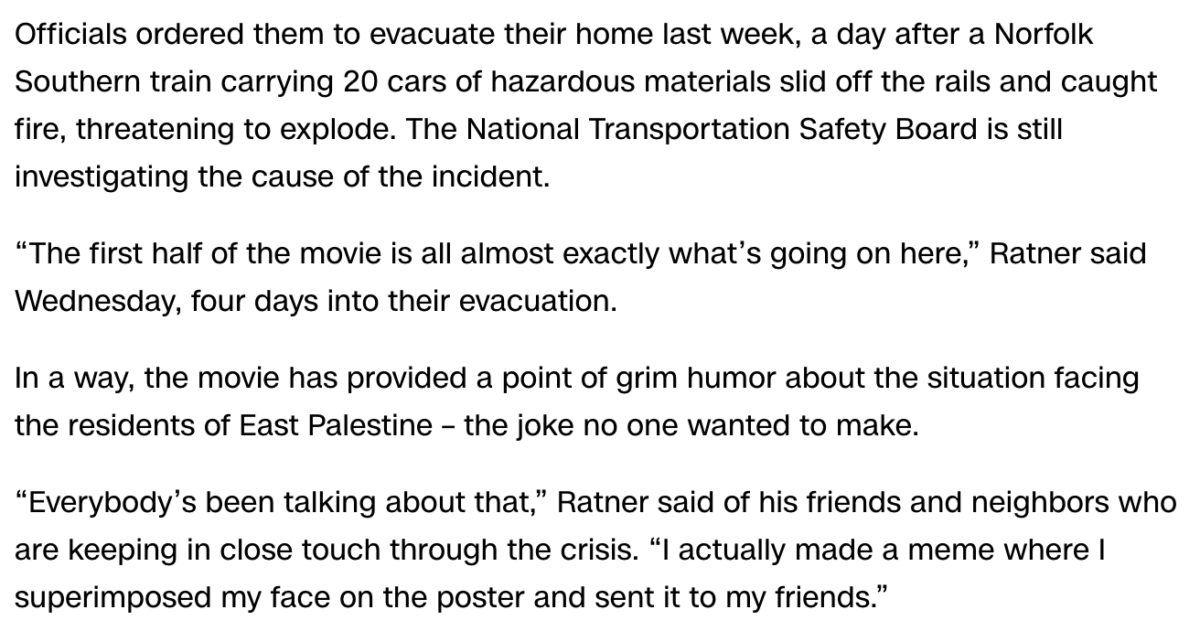 https://www.cnn.com/2023/02/11/health/ohio-train-derailment-white-noise/index.html
Read more about White Noise here: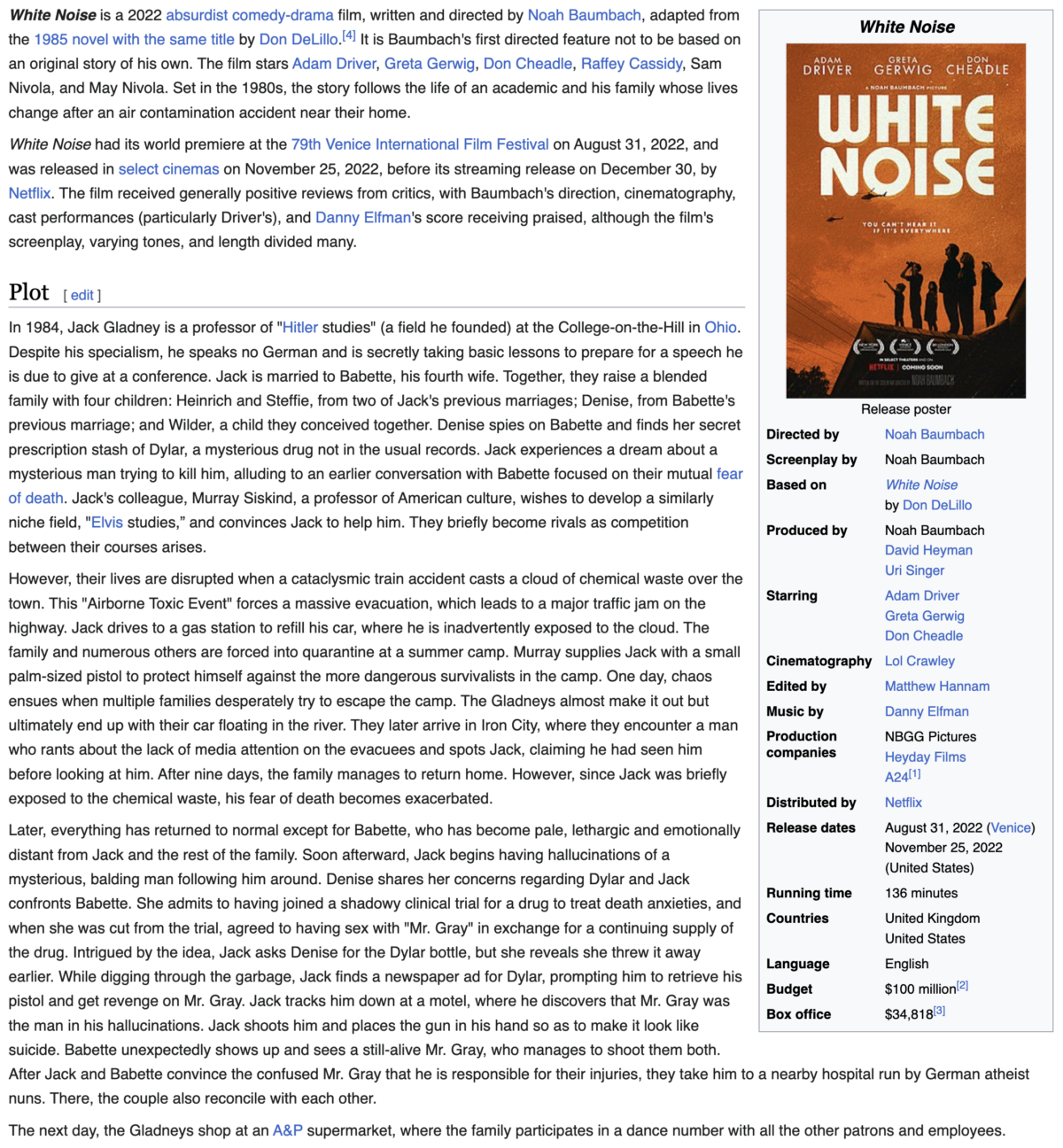 https://en.wikipedia.org/wiki/White_Noise_(2022_film)
The accident came 157 from the initial release of White Noise, August 31, 2022..


The chemicals were released from the train on the 37th day of the year, February 6.
157, 37th prime
Train = 37 / 26 (Like 2/6)
Chemicals = 37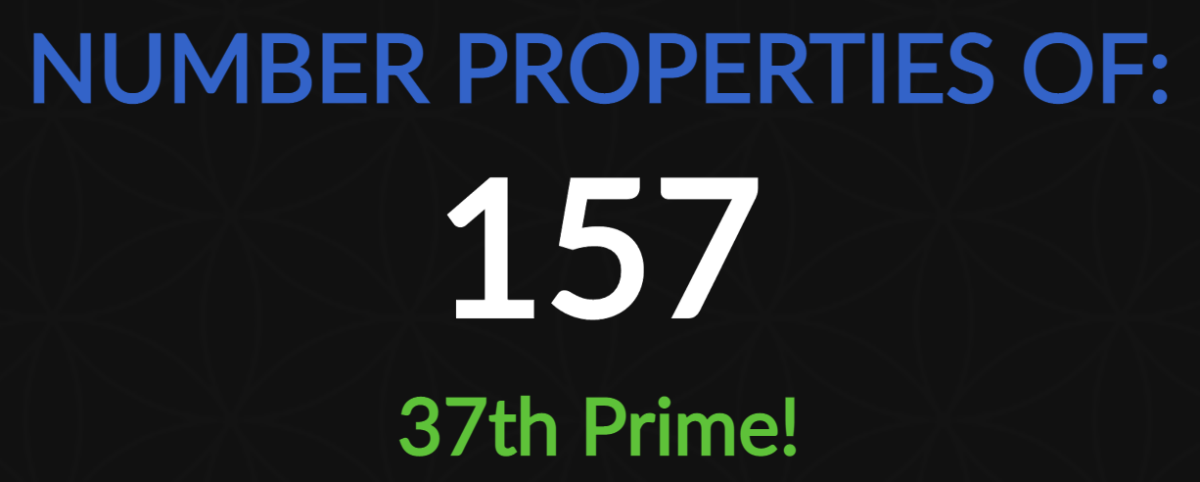 And notice in the reporting, they chose to tell the story from the perspective of a 37-year-old.
Futhermore, the book White Noise was published January 21, 1985.
Iesus Hominum Salvator = 85 / 266
East Palestine, Ohio = 266


And from the author's birthday to the wreck was his 76th day of his age.

76 also could with 'Norfolk Southern.'

You could also say it was 75-days after his birthday, and 156 days after the film White Noise's release.



Also, from the director of White Noise's birthday to the wreck was 153-days later.
Jesuit Order = 153
The Illuminati = 153