Eileen Gu gets national attention, February 11, 2022, the 42nd day of the year, after winning gold for China as an American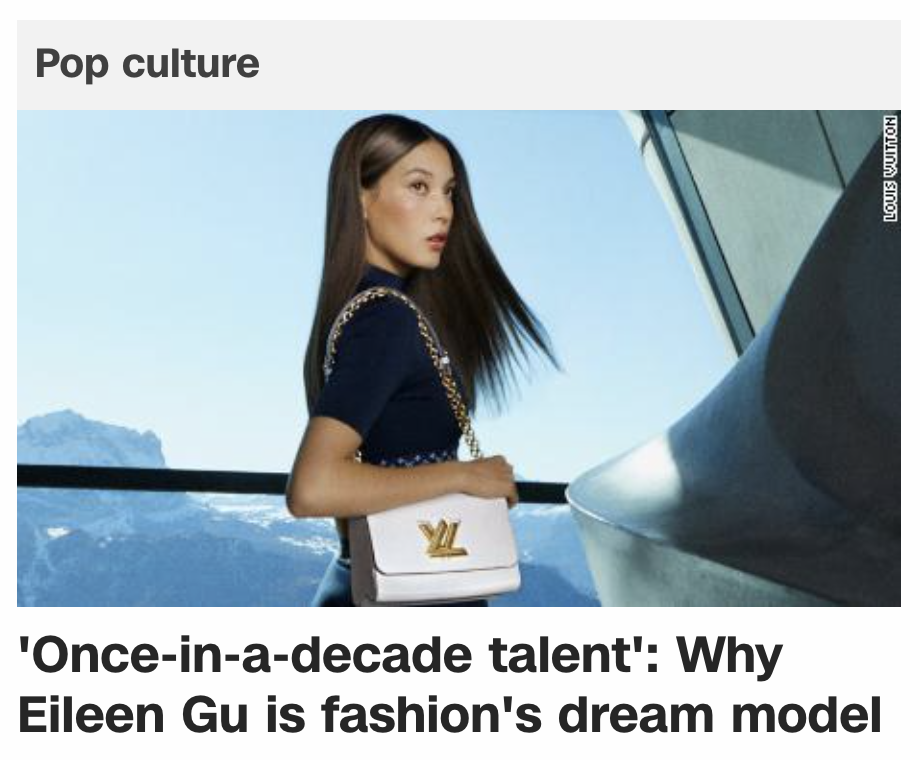 On the 42nd day of the year, Eileen Gu is front and center in the national media.

Female = 42
Lady = 42
Bitch = 42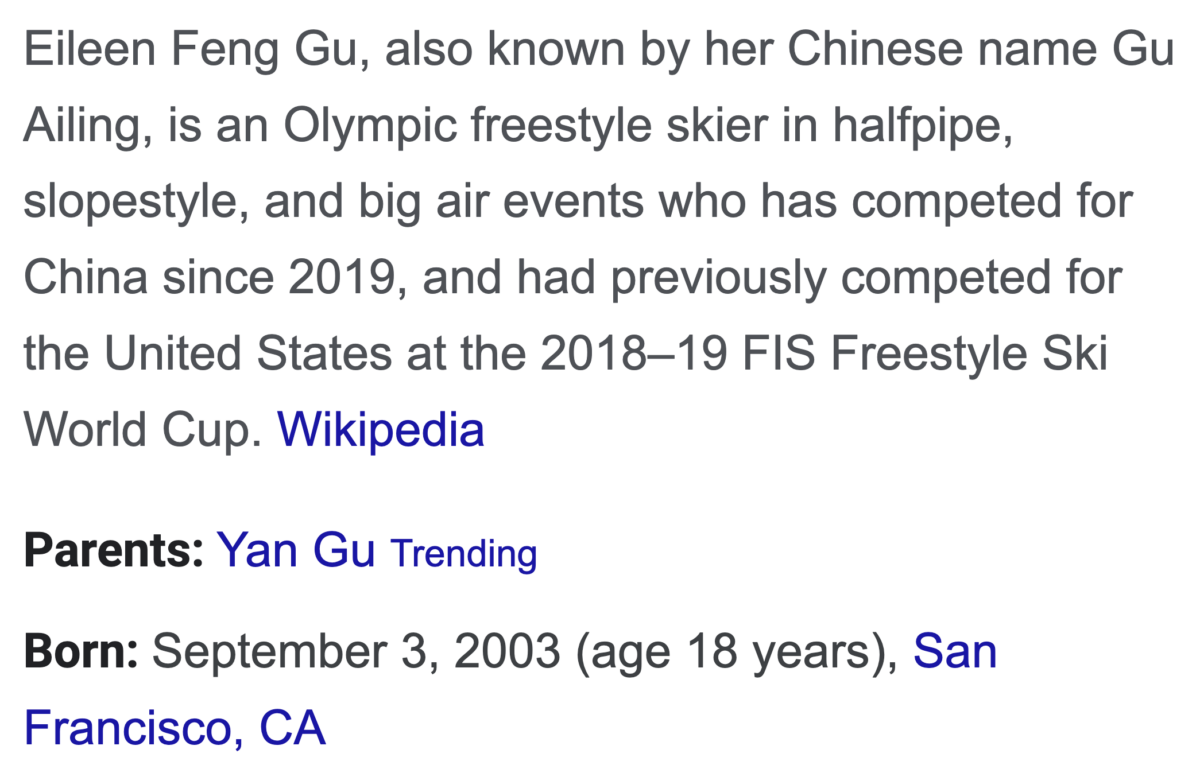 This news comes 161-days after her September 3, 2021 birthday where she turned 18.
1.61 (The Golden Ratio)
Sun = 18
Sun, 93 million miles away (9/3 birthday)
She just won gold for 'China' despite being born in 'America.'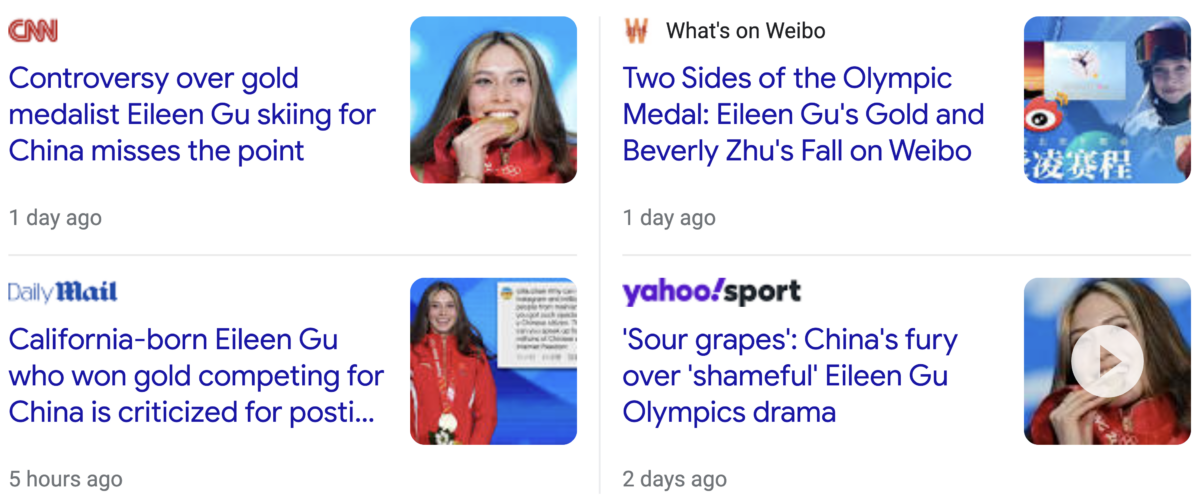 And notice how her name overlaps with 'Olympian.'

Her birthday can be written 3/9, or 9/3, like 39 and 93.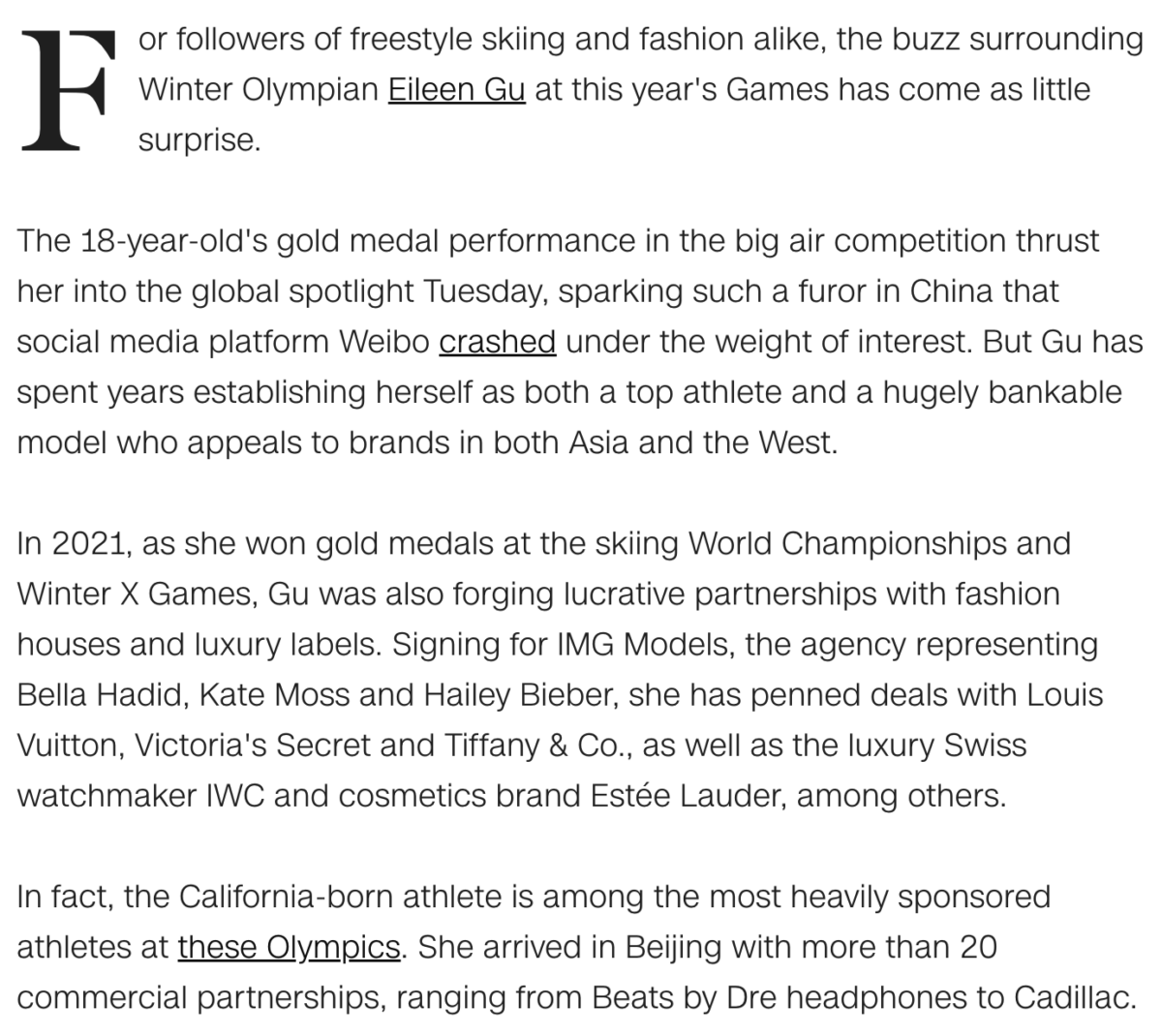 https://www.cnn.com/style/article/eileen-gu-china-fashion-brands-olympics-intl-hnk-mic/index.html