Elon Musk tweets Bitcoin prices 'seem high', February 20, 2021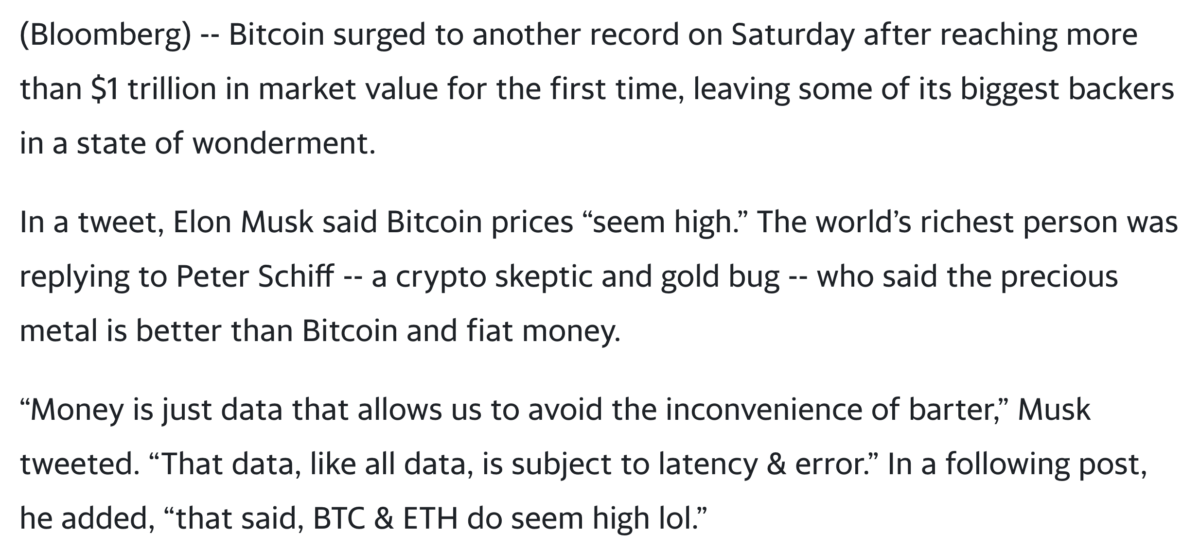 https://finance.yahoo.com/news/elon-musk-says-bitcoin-ethereum-083543035.html
This tweet comes on February 20, or 20/2, like 202, and on Satoshi Nakamoto's 322nd day of his age.
Skull and Bones = 202
Skull and Bones identifies by 322
Read more about February 19, 20 and 21st in regards to Bitcoin here.
And recall, Musk just bought $1.5-billion in Bitcoin on February 8, 32 weeks and 2 days into his age (like 322).

https://finance.yahoo.com/news/elon-musk-says-bitcoin-ethereum-083543035.html


This latest news comes 34 weeks after his birthday.