Elon Musk unveils "Tesla Bot", August 19, 2021, by the numbers






Technology = 52
Government = 52
Authority = 52
President = 52
White House = 52
Pope = 52
Earth = 52
*52 week calendar
*Kabbalah = 52
*Gematria = 52
*Read about the film 'The Golem' and 52. After all, it is a creature not far off from a "Tesla Bot."
And keep in mind this story is drawing parallels to the film iRobt, staring Will Smith, who is 52 years old right now.

And again, that's why 2020, the Big Tech takeover year, was 52 years after '68 (the year with the best predictive programming for it, the year of 2001 a Space Odyssey).
This news also came on the 19th of August.
A.I. is 1.9.
Musk = 19
For more on this decode, watch Neo the Hacker's video. He connects it to the film iRobot in a BIG WAY.
For another thought, August 19 leaves 134 days in the year.
The Jesuits = 134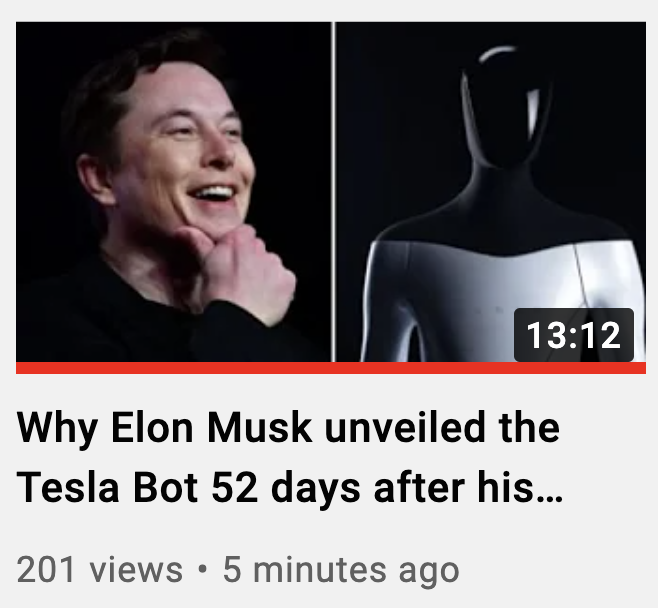 And here's my video on the subject.