Elon Musk wants out of Twitter, July 8, 2022, 74-days after his April 25 purchase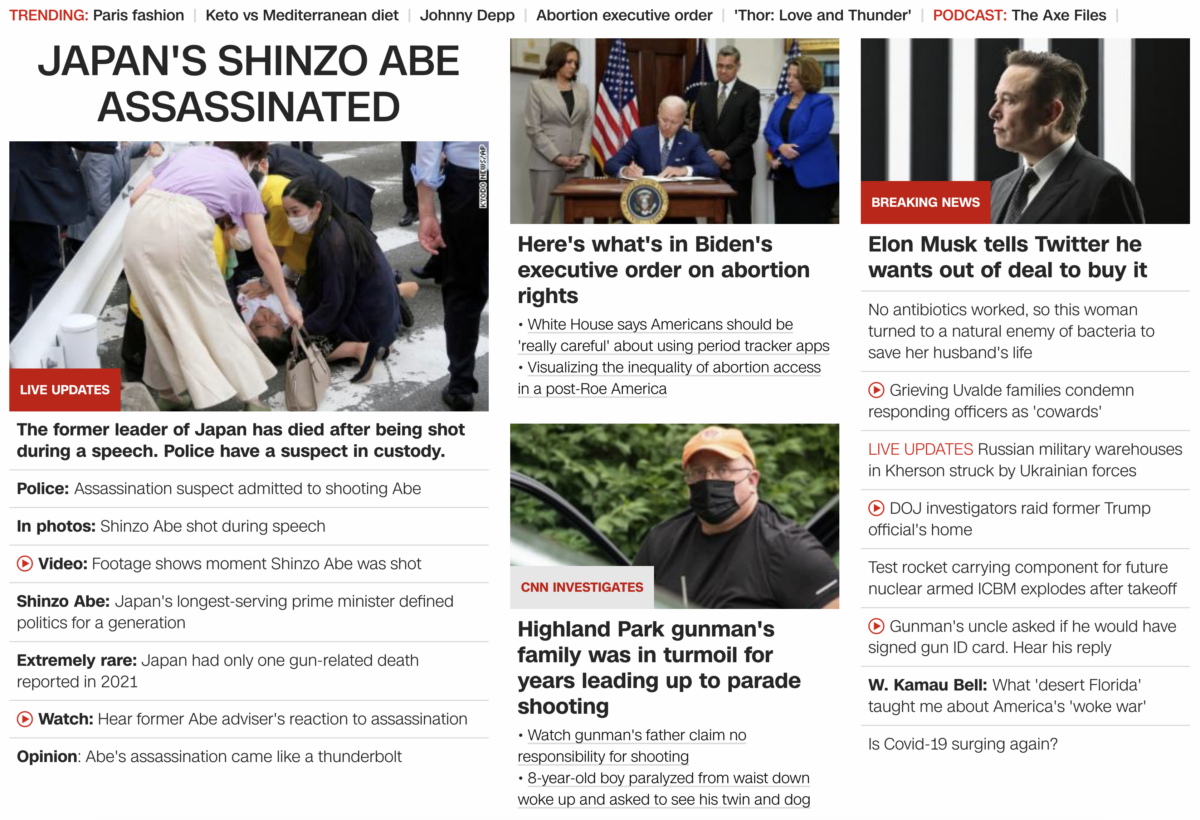 This news comes on July 8, or 7/8, like 78.
Tesla = 78, Jesuit = 78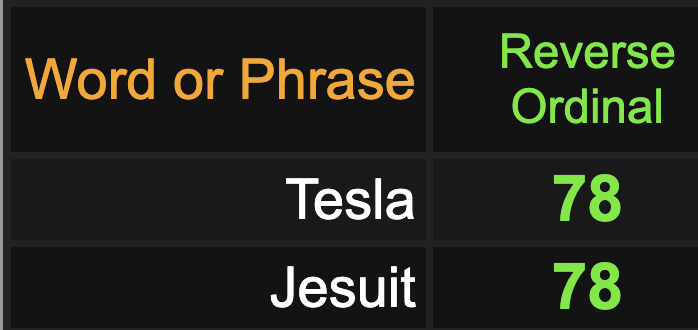 Read about Elon Musk being declared the richest man in the world on the 78-year anniversary of the death of Nikola Tesla.
This news also comes 74-days after purchasing Twitter on April 25, 2022, the 115th day of the year.


Masonic = 74 / 115 (Notice the white and black photo…)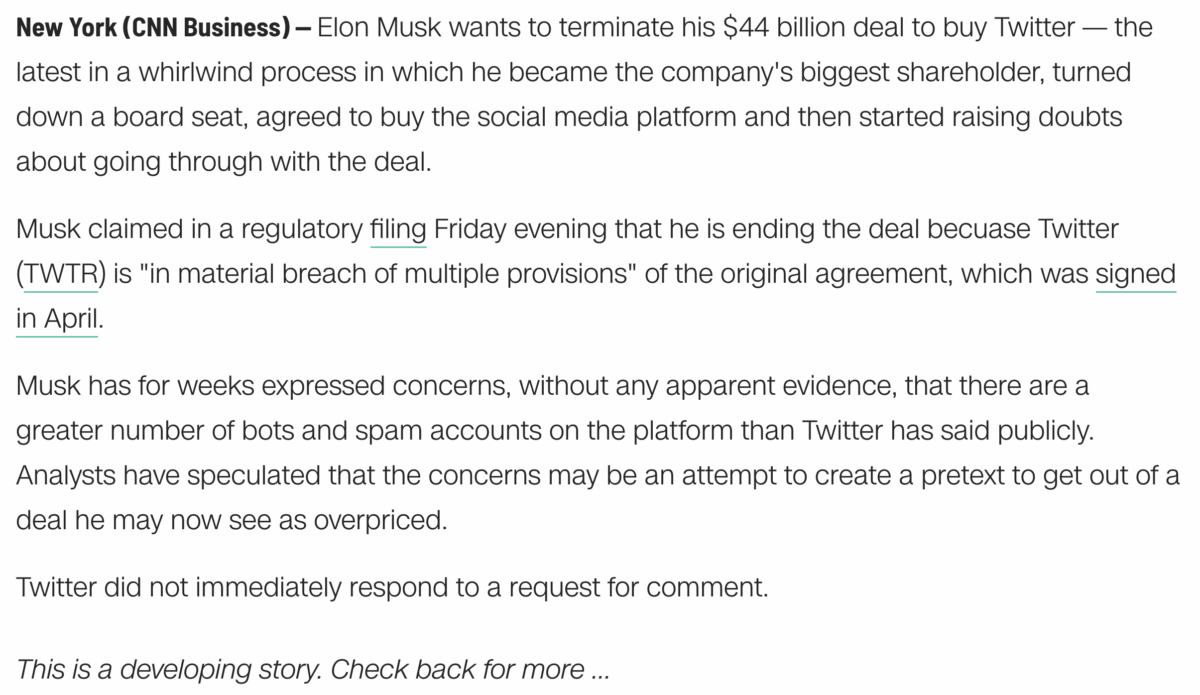 https://www.cnn.com/2022/07/08/tech/elon-musk-twitter-deal-exit/index.html
Update for July 8, 2022. Twitter will not let him out.