FDA authorizes Pfizer's Covid-19 vaccine for children, October 29, 2021, 322 days after authorizing first vaccine, December 11, 2020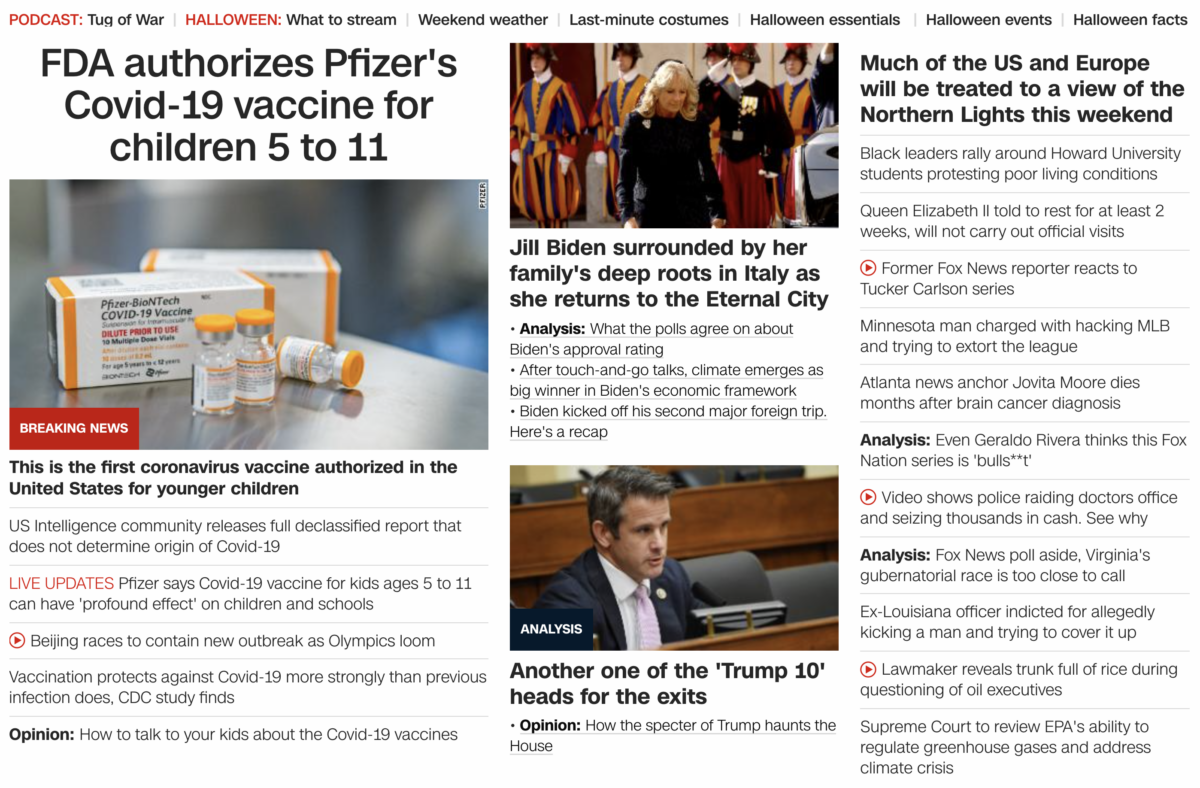 The vaccines cannot be administered until the CDC gives the green light, which will be November 2, or November 3, per what has been reported.

This news comes on a date with 44 numerology.
–10/29/2021 = 10+29+(2+0+2+1) = 44


This news comes one day after Bill Gates 66th birthday, Mr. Seattle, where the pandemic began.
–Seattle = 44
Also, think about Bill Gates father dying 322 days after his birthday.
This latest approval, comes 322 days after the FDA approved the first Pfizer vaccine, December 11, 2020. Read more about that here.
Notice that 322 days is also 46 weeks.
Children = 46


Of course 322 is the number of Skull and Bones.
The Johns Hopkins University = 322
-Founded by Daniel Coit Gilman, Skull and Bones member
For one more point, December 11, 2020 had 63 date numerology, and today leaves 63 days in the year. That number is important to the Jesuits, who are behind the rituals.
–12/11/2020 = 12+11+20+20 = 63
–Oct. 29 leaves 63 days in the year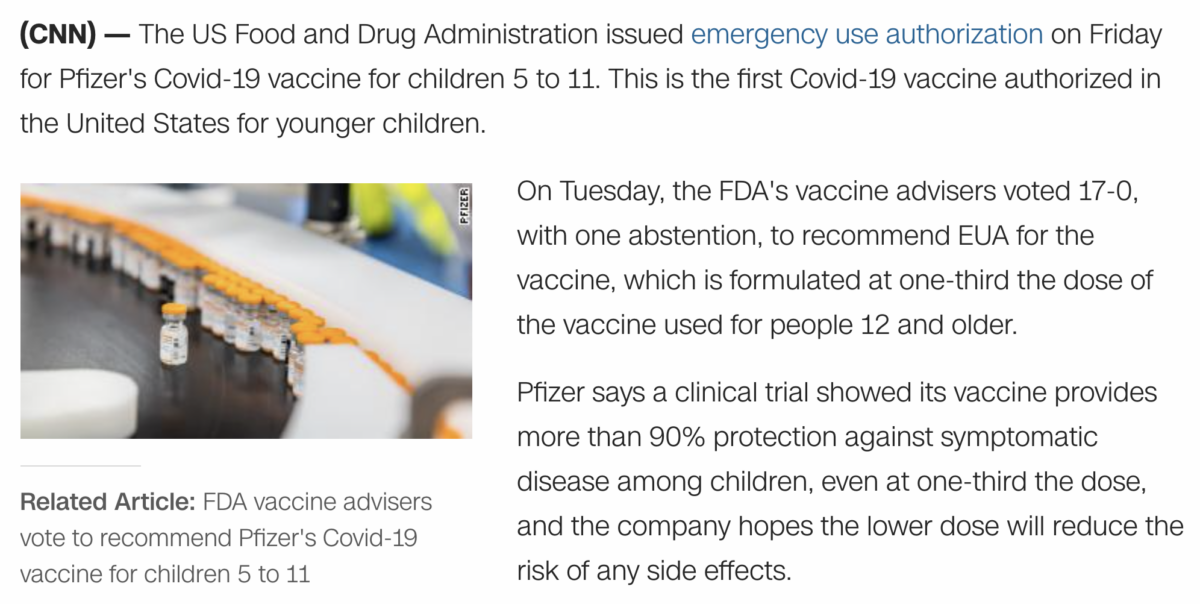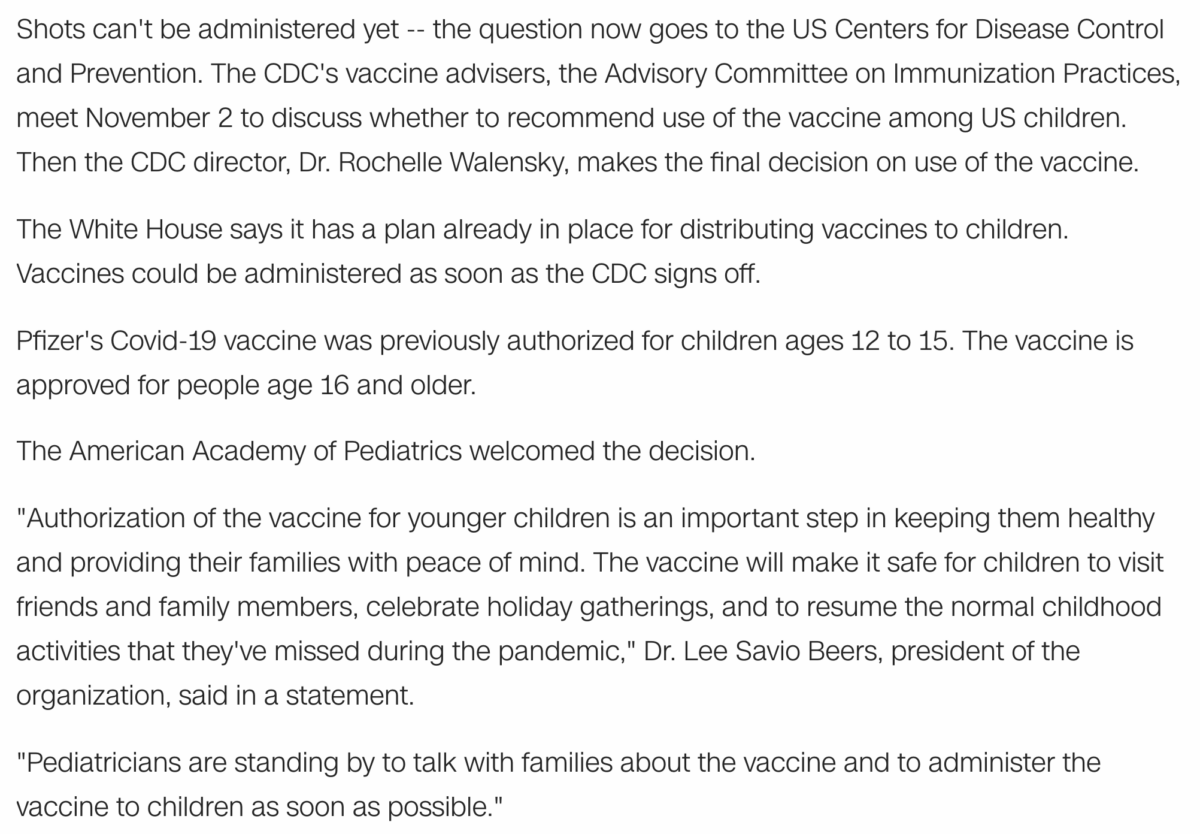 https://www.cnn.com/2021/10/29/health/pfizer-vaccine-fda-eua-young-kids-bn/index.html