Feds release new footage of suspect planting pipe bombs at the RNC and DNC, March 9, 2021 news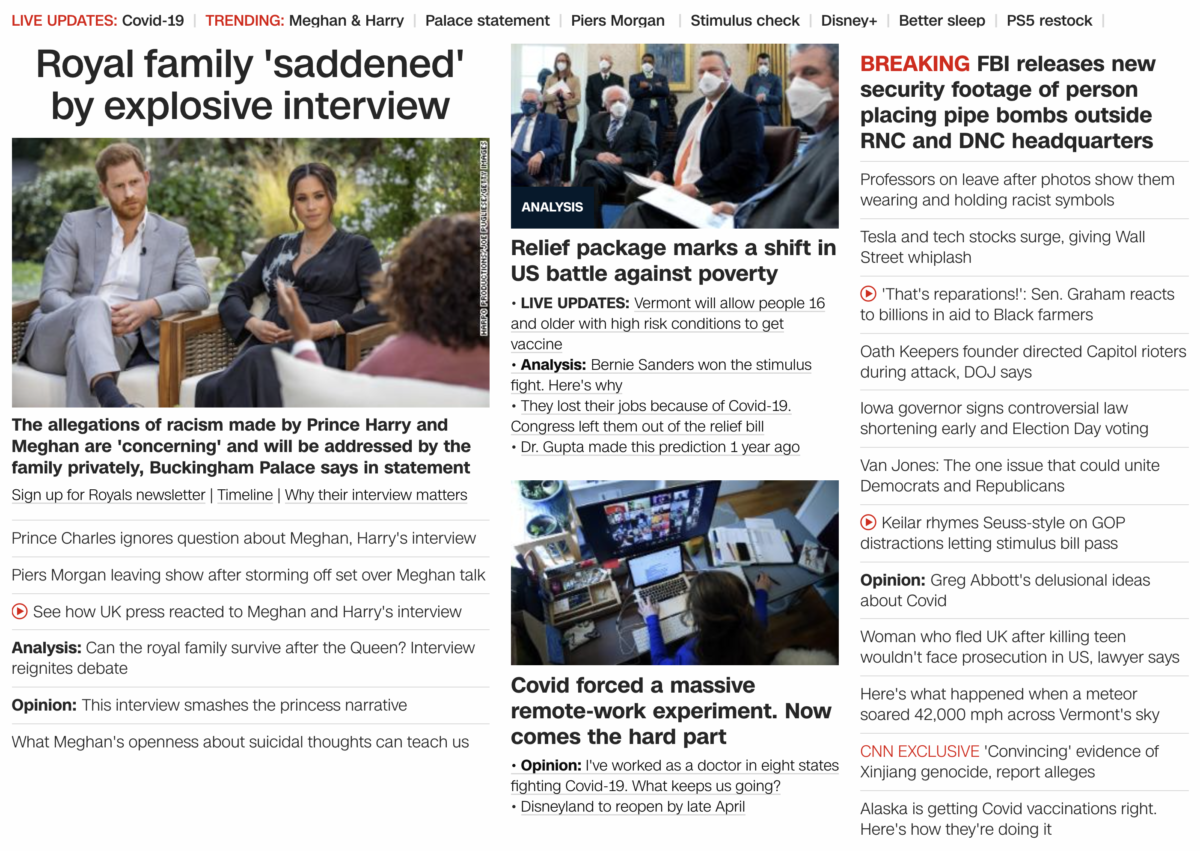 On March 9, or 3/9, like 39, the federal government has new footage of pipe bombs being placed at the RNC and DNC.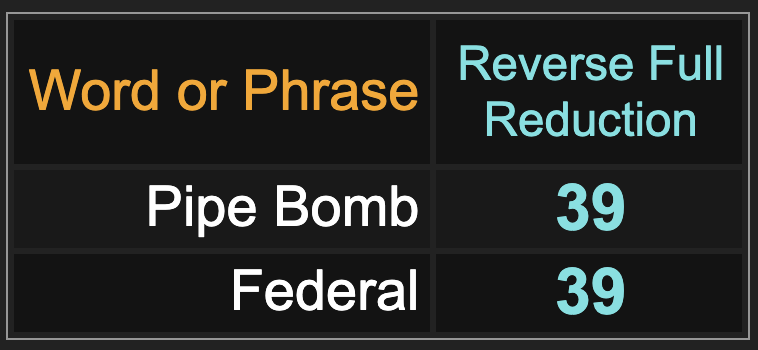 Again, all federal propaganda is contrived this way every single day.
And notice how 'RNC and DNC' connects.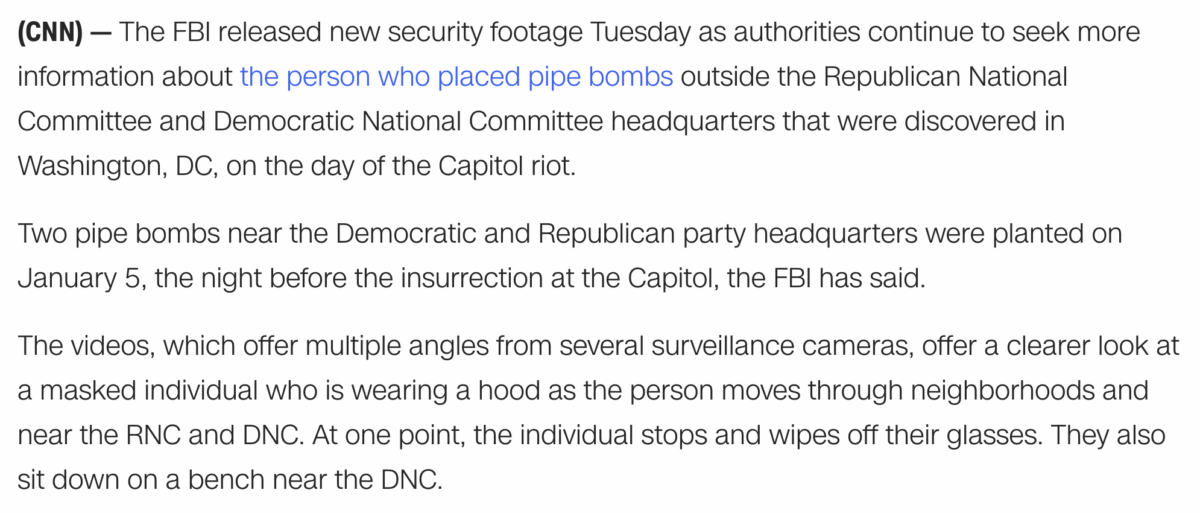 https://www.cnn.com/2021/03/09/politics/pipe-bombs-rnc-dnc-capitol-riot/index.html