Fernando Tatis Jr. pays tribute to father, then follows it up with the home run & one-eye symbolism the day after, April 23 & 24, 2021

Consider this tribute to father, by son, by Fernando Tatis Jr., came April 23, 2021, the 113th day of the year.
The number 113 is related to 'deception'.

Jr. is born January 2, 1999 and Sr. is born January 1, 1975.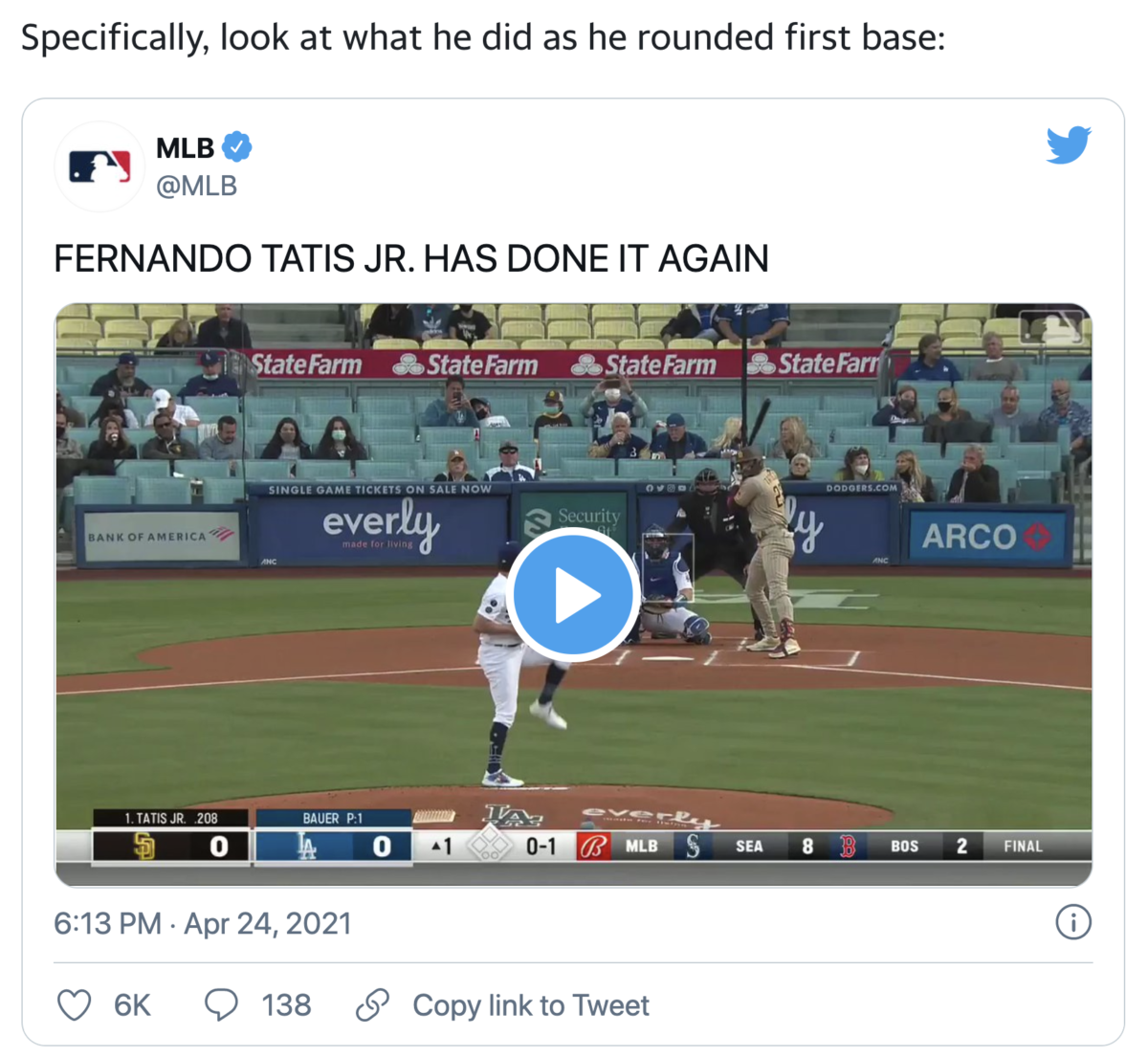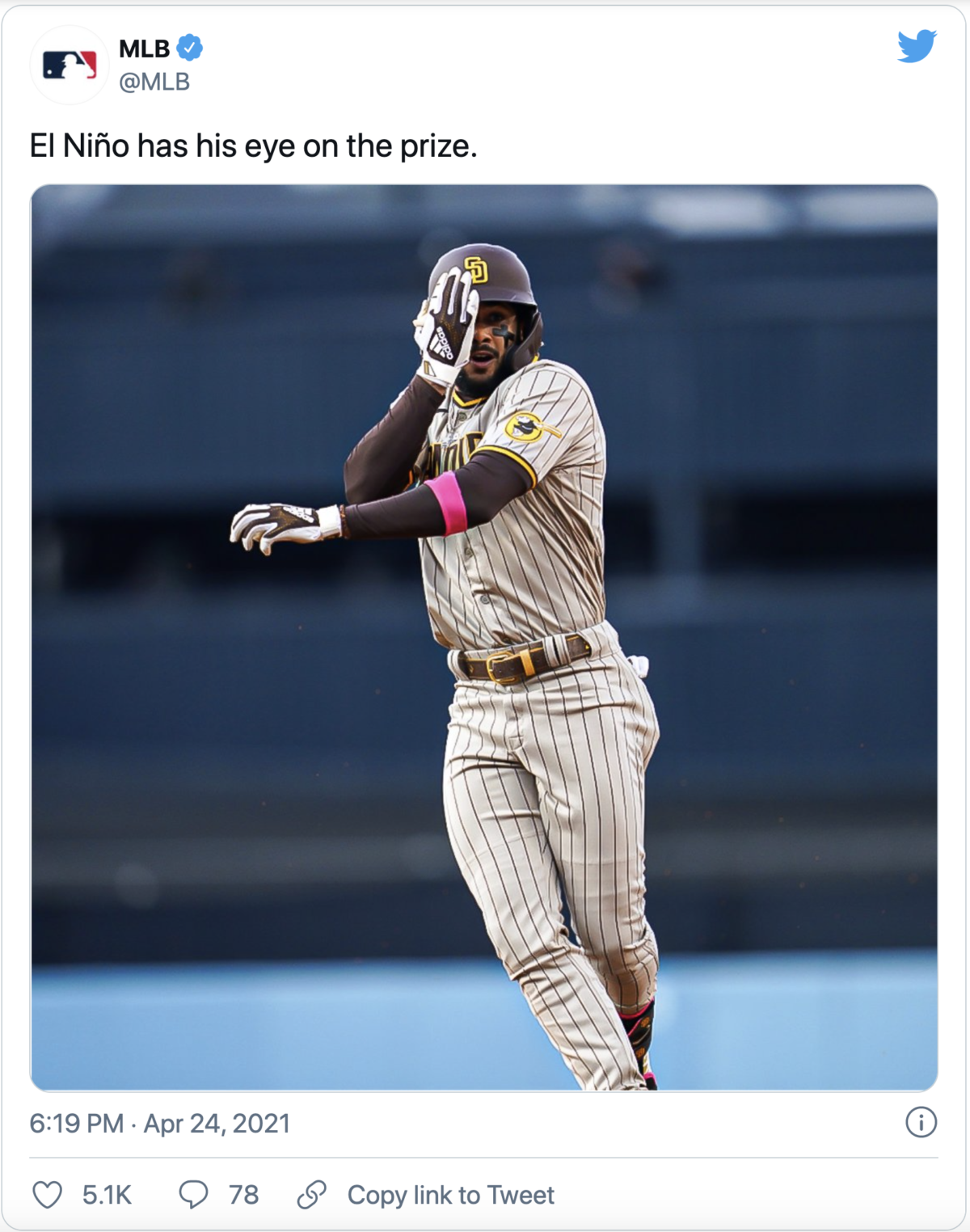 https://sports.yahoo.com/fernando-tatis-jr-trevor-bauer-homer-dodgers-padres-mlb-013234439.html
And notice how 'all seeing eye' fits 'Fernando Tatis'.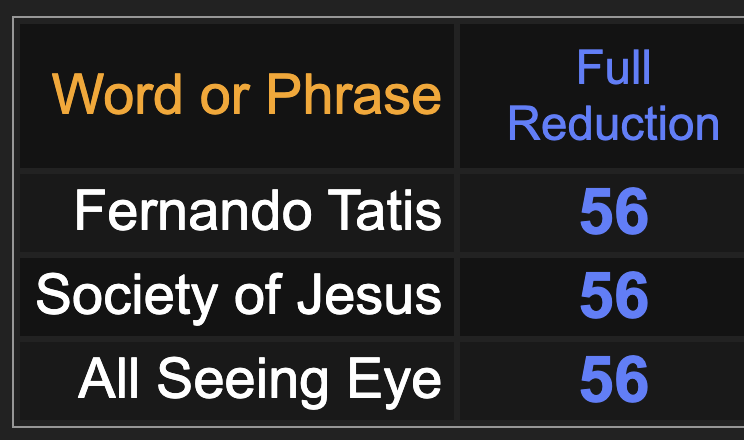 The 'Society of Jesus' 56 / 79 connection is there as well.

*Today is LeBron's 116th day of his age. Tomorrow, Sunday, is his 117th. This season will conclude with the 117th World Series.