Five states account for 43% of new Covid cases & UK strain is most dominant in US, April 7, 2021 news, 56 weeks later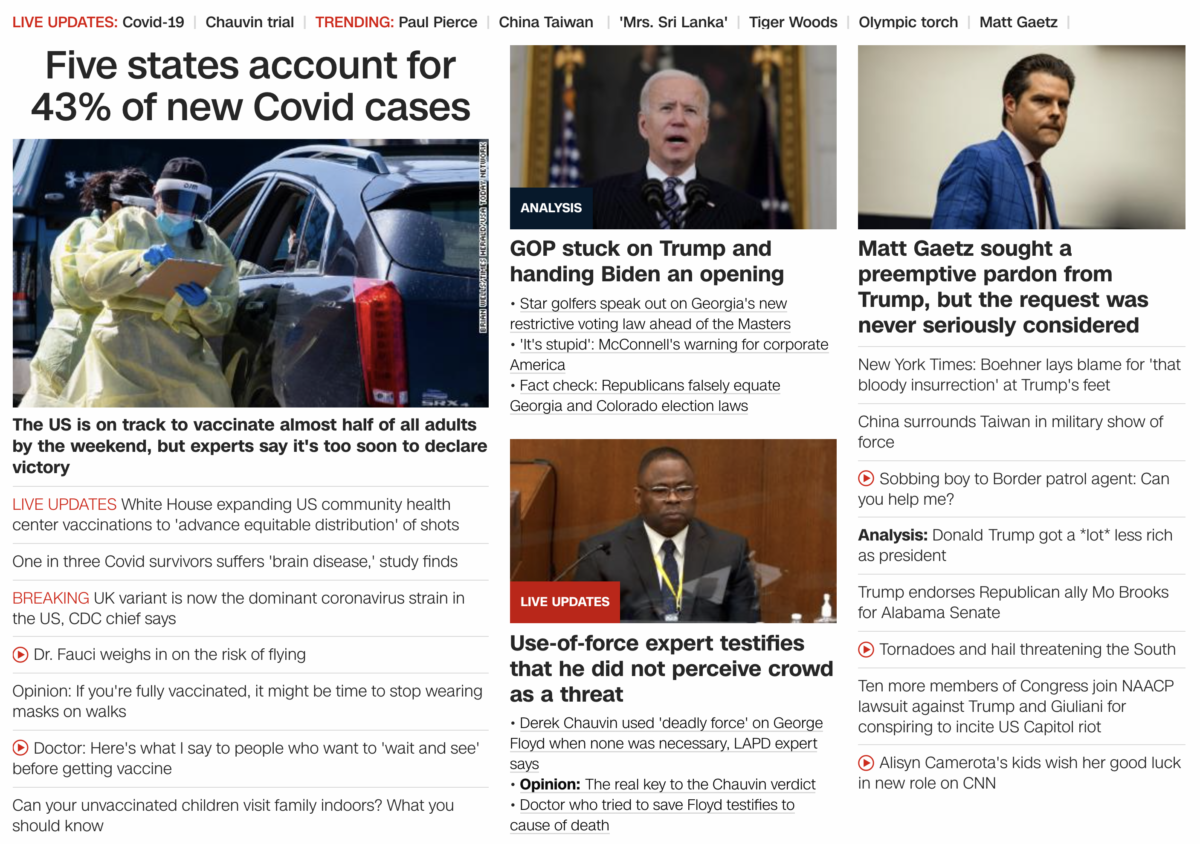 What a headline, coming exactly 56 weeks after the pandemic was declared, March 11, 2020.
Pandemic = 43
Coronavirus = 56

Those stats are listed below — New York, Michigan, Florida, Pennsylvania and New Jersey.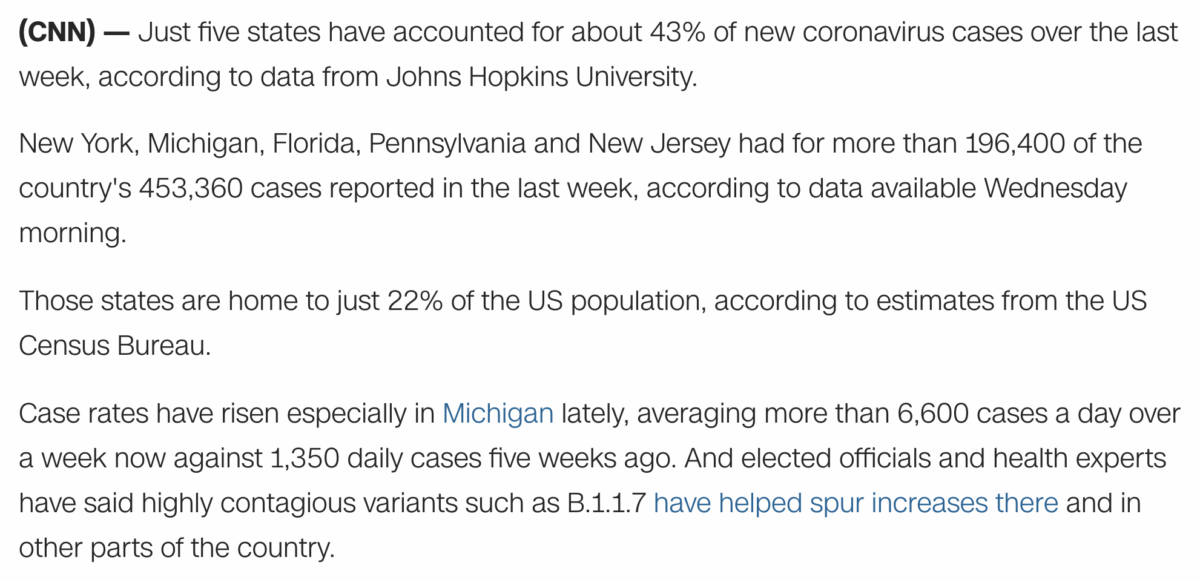 https://www.cnn.com/2021/04/07/health/us-coronavirus-wednesday/index.html
ALSO in the news today, the 56% more infectious UK strain is the most dominant in the U.S.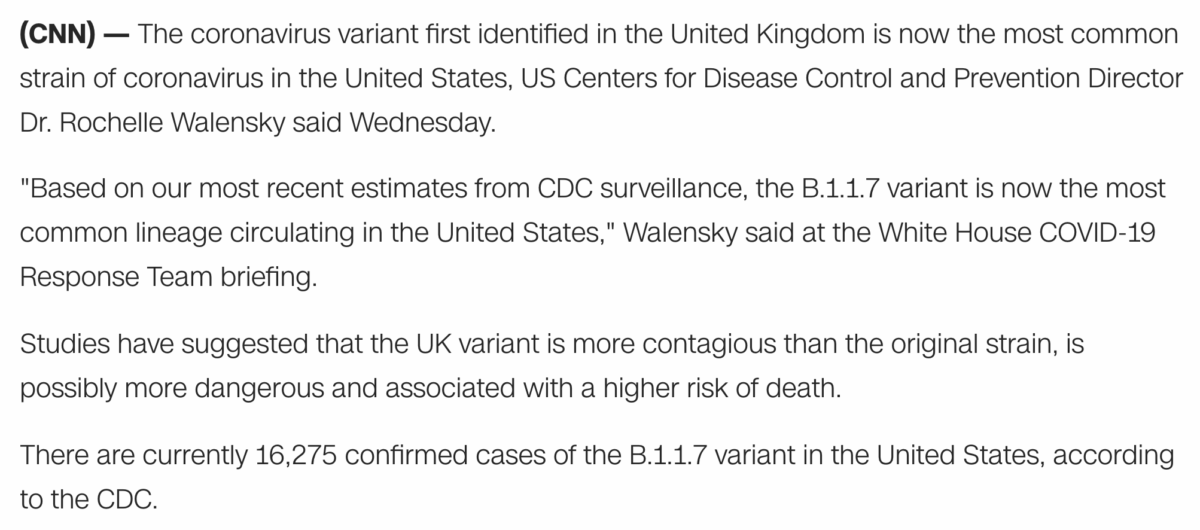 https://www.cnn.com/2021/04/07/us/uk-variant-dominant-coronavirus-strain/index.html