Flooding shuts down I-5 at the U.S. & Canadian border, November 15, 2021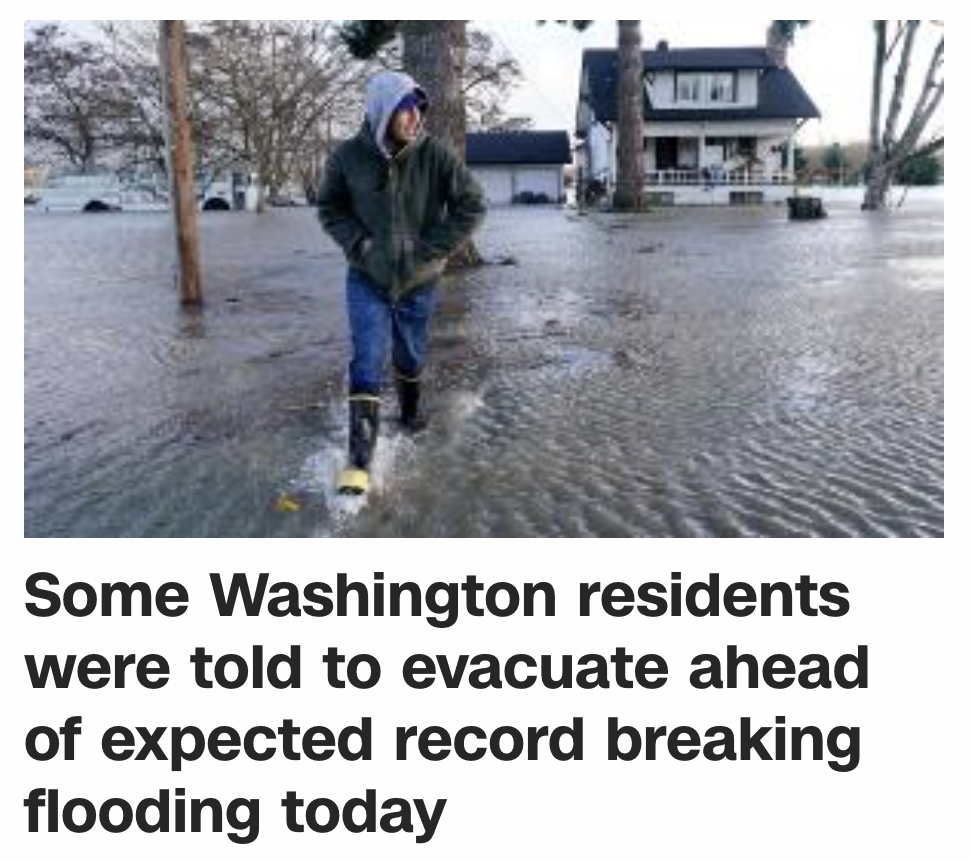 This began November 15, 2021, the day leaving 46 days in the year.

It was a date with 67 numerology as well.
11/15/2021 = 11+15+20+21 = 67
Water = 67
The flooding has shutdown I-5 where Washington and Canada meet, meaning it has largely closed transportation at the border, further adding to the logistics problems the west coast is already experiencing.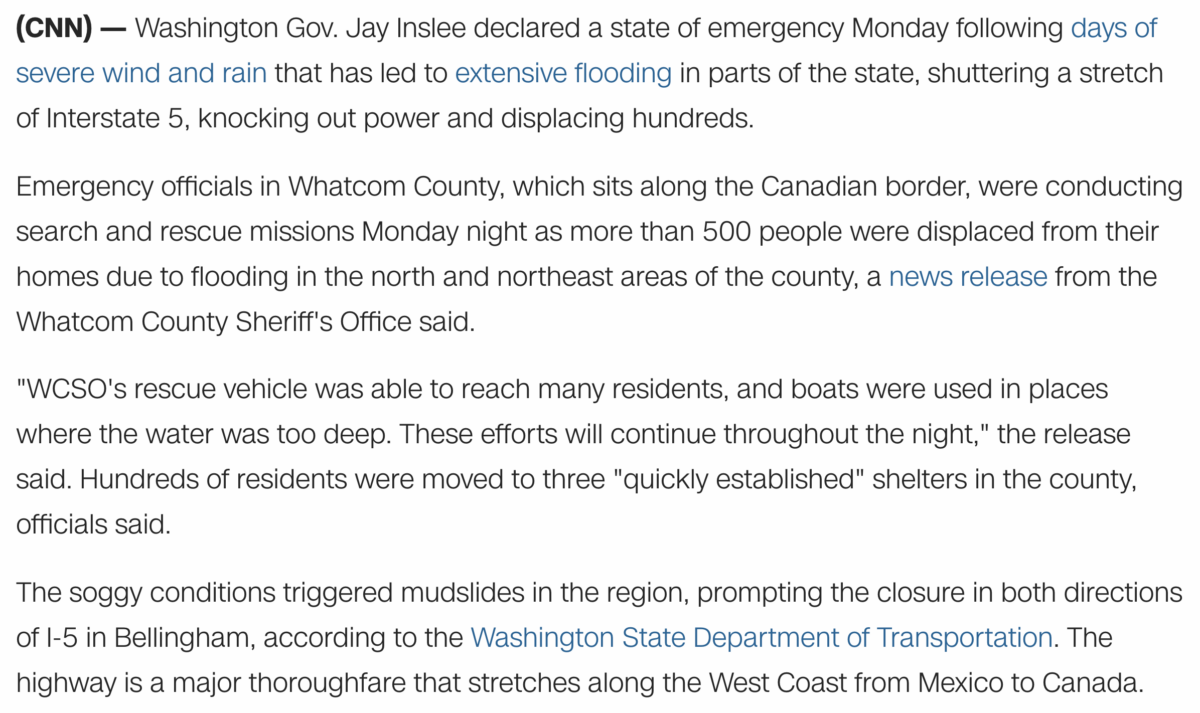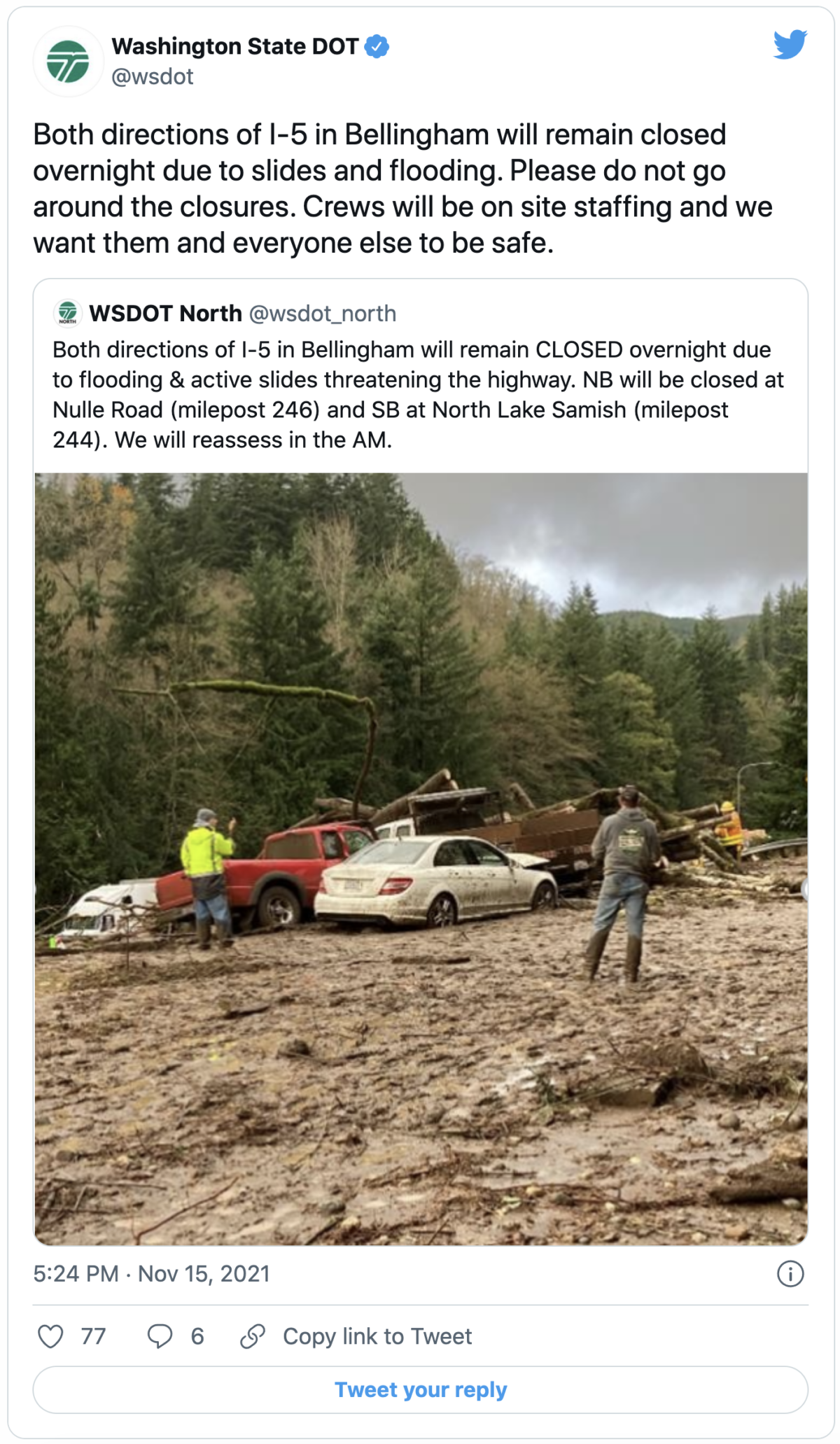 https://www.cnn.com/2021/11/16/weather/washington-severe-weather-flood-threat/index.html