Former Broncos player Justin Bannan sentenced to 16-years in prison prior to Super Bowl 56, February 10, 2022

This man played 12-years in the NFL, including one year with the Rams who are in Super Bowl 56. And notice he was supposed to be sentenced November 5, the day leaving 56-days in the year. Of course, this comes right before Super Bowl 56.
As for the date of the shooting, that was October 16, 2019, the day leaving 76-days in the year.
Tiger = 76
Here we are in the Year of the Tiger.
His name also fits in with the 34 theme in Super Bowl 56.
Justin Bannan = 139 (34th prime)
As for 16, either Joe Burrow is getting his 16th career win, or the Rams are getting their 16th win of the 2021-22 season.
And as for this being Super Bowl related, he was sentenced on the 41st day of the year.
Super Bowl = 41
-10/2 sentencing
-102nd NFL season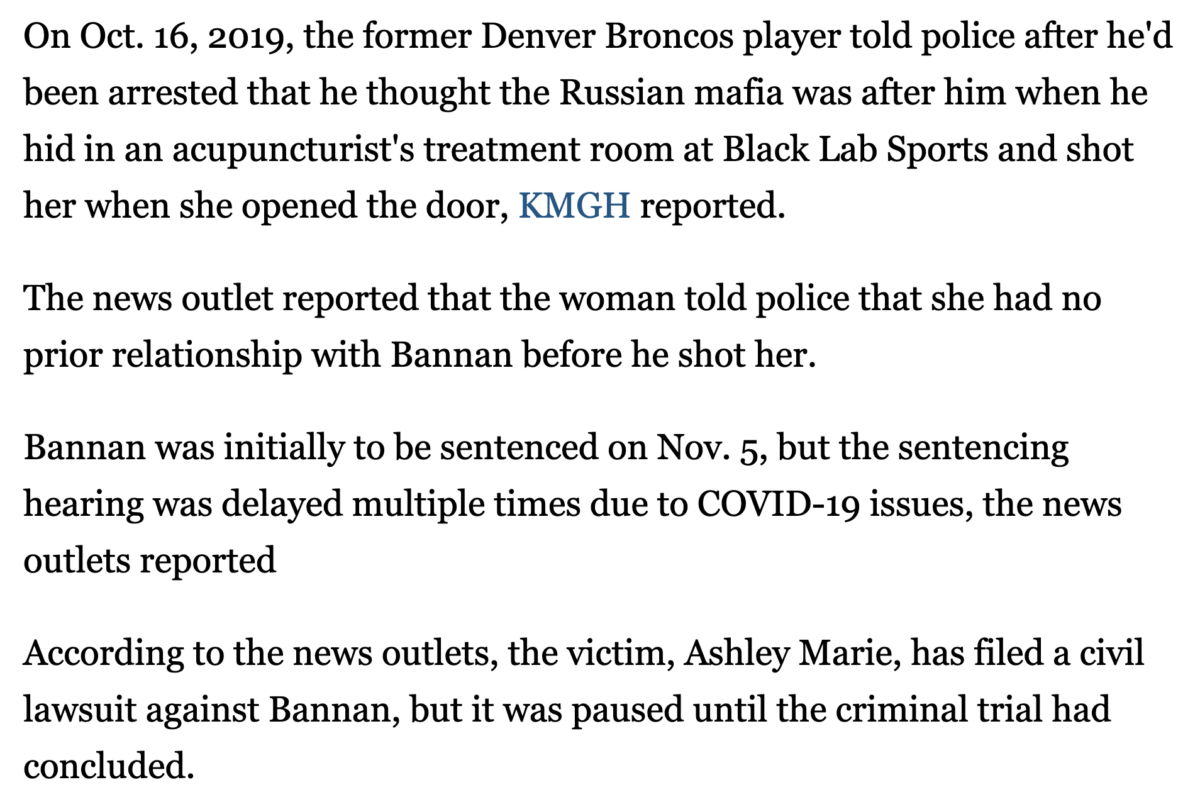 https://www.thedenverchannel.com/sports/former-broncos-player-sentenced-to-16-years-for-2019-colorado-shooting