Former CNN executive David Bohrman died 56 days after his 69th birthday, June 25, 2023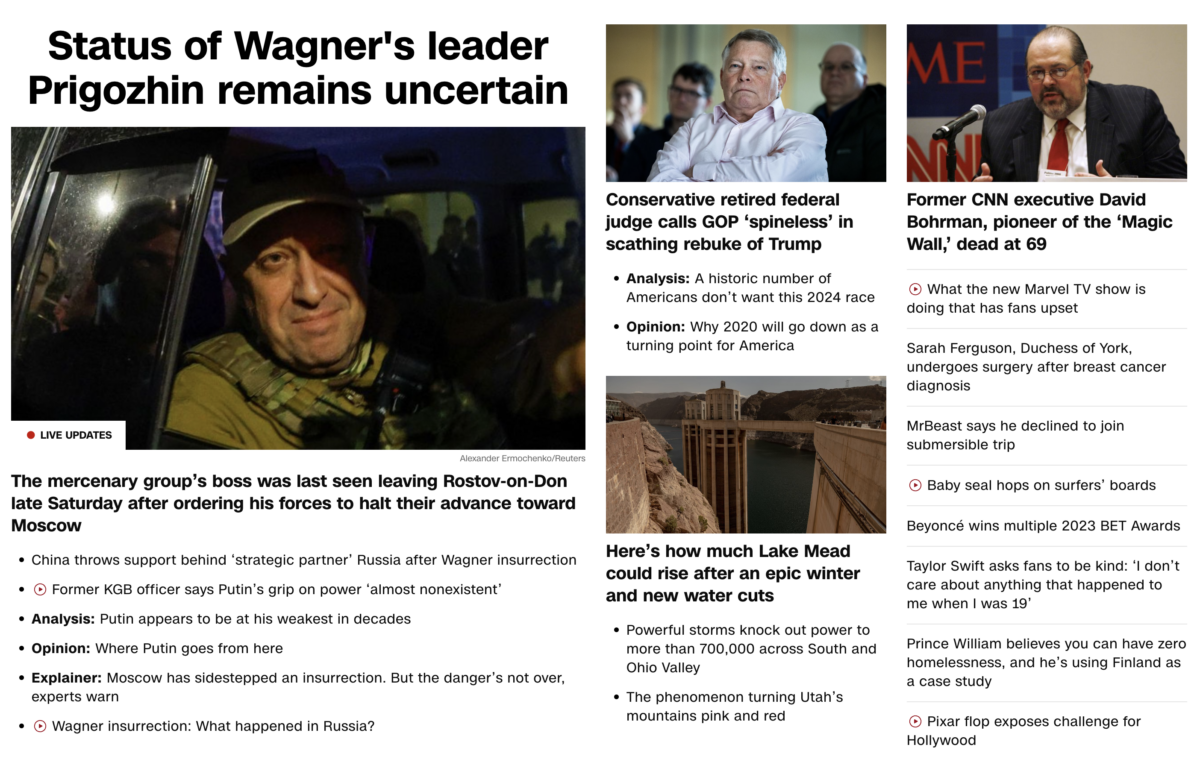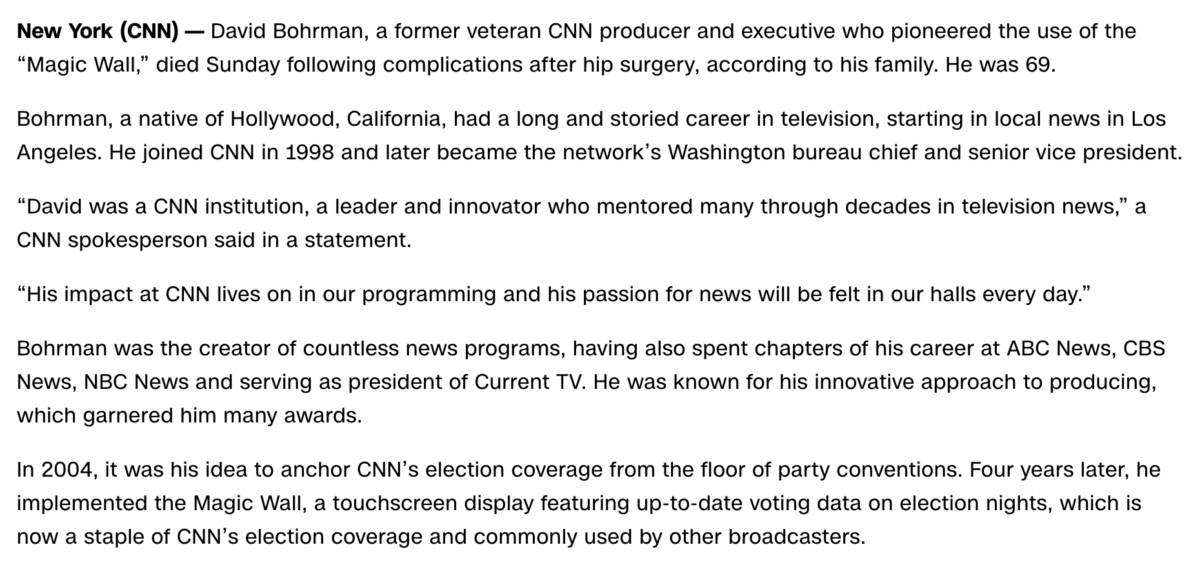 https://www.cnn.com/2023/06/25/media/david-bohrman-obit/index.html
David Bohrman has died 56 day after his 69th birthday.
Society of Jesus = 56
The Jesuit Order = 69
David Bohrman = 69
He has died on a Sunday.
And he has died on the Pope's 191st day of his age.
Society of Jesus = 191
He has also died 218 days after Ted Turner's 84th birthday.
Holy Roman Empire = 218
The Jesuit Order = 84
The Catholic Church = 84
Jesuit = 84
Sunday = 84
Today is George Orwell's birthday, who wrote 1984, about a society ruled over by screens…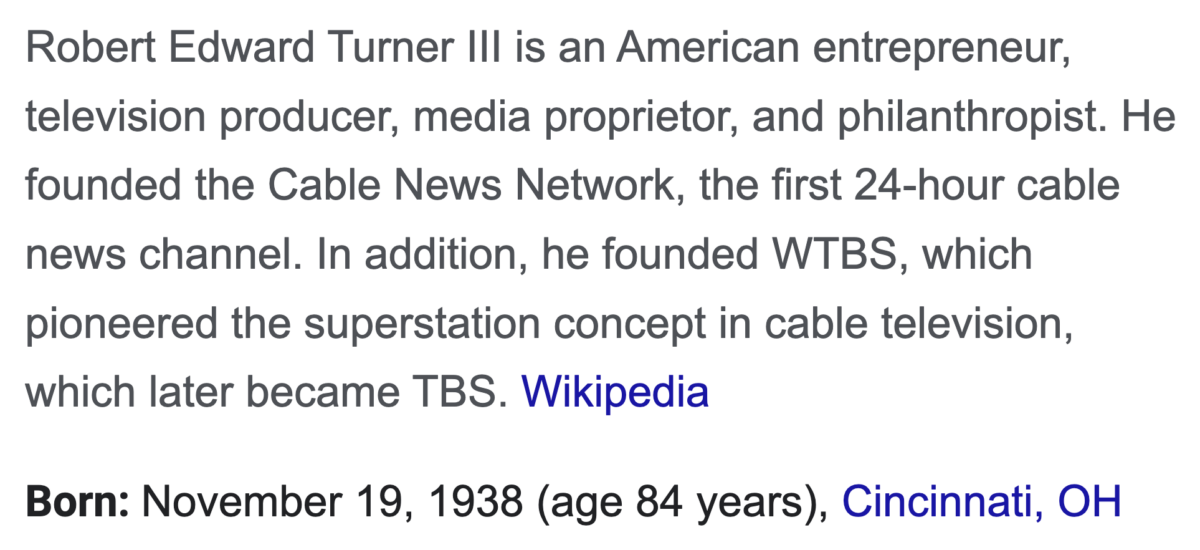 Keep in mind 'death' also equates to 218.
Furthermore, today has 54 and 74 date numerology.
Jesuit Order = 54
Holy Roman Empire = 74
Killing = 74