Former Sooners, Broncos and Chiefs DB, Darrius Johnson, dead on 56th day of the year, February 25, 2021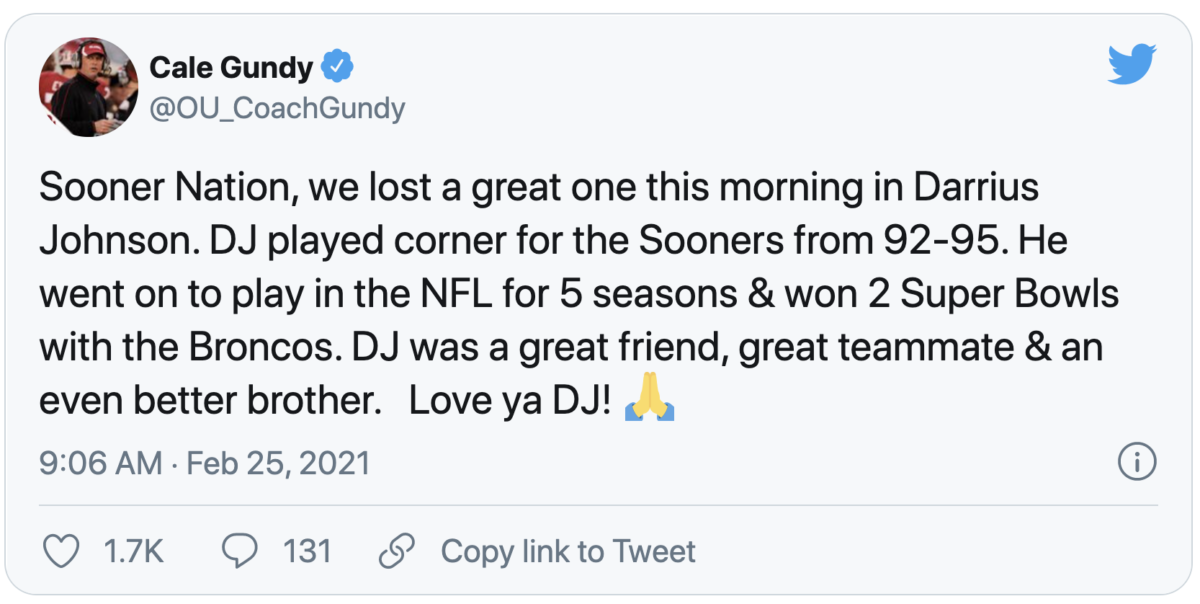 https://www.si.com/college/oklahoma/football/in-memoriam-oklahoma-db-darrius-johnson
This man died on the 56th day of the year, and he played for the Broncos and the Chiefs, the latter team being a favorite for Super Bowl 56. Adding insult to injury, he died 83 days from his upcoming birthday, dying at age 47.

Football = 83; Murder = 83
Read more about 83 and murder.
This comes on the back of the 83 related deaths of Vincent Jackson and Louis Nix.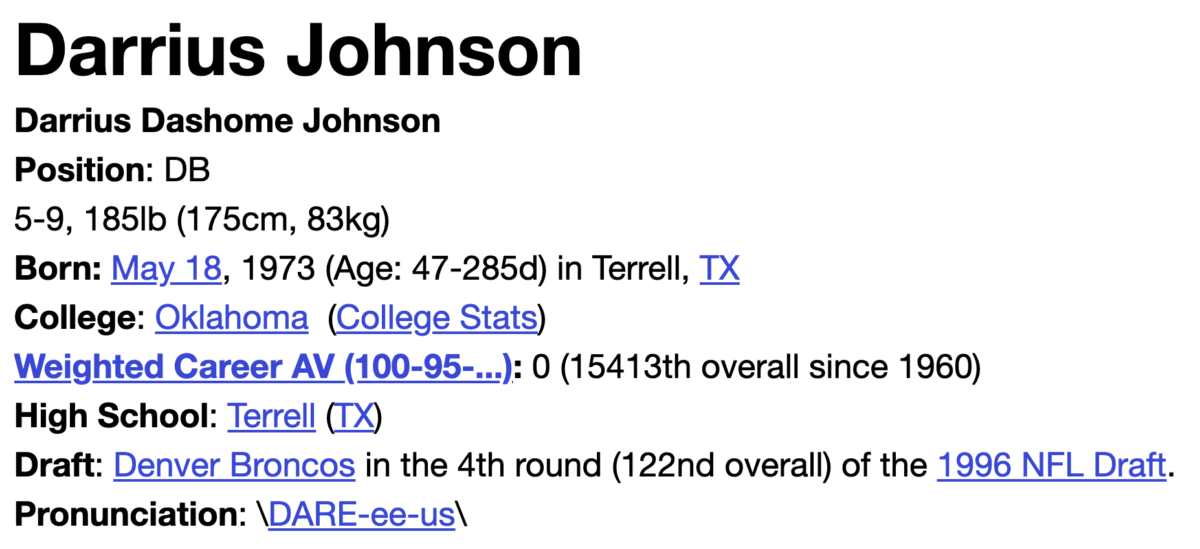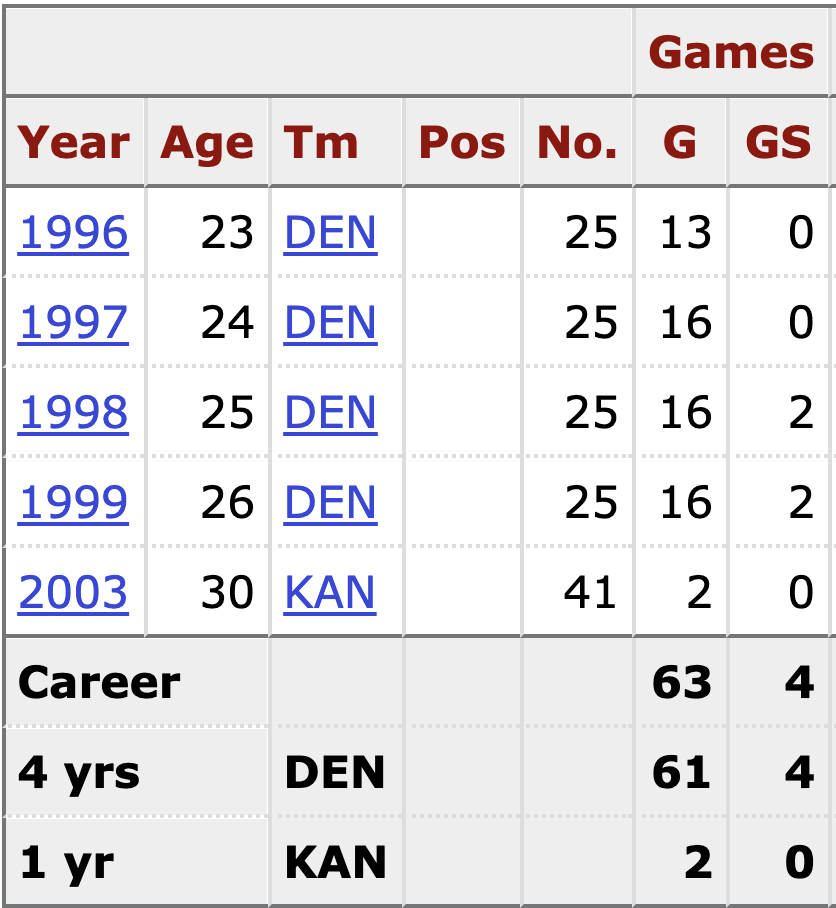 https://www.pro-football-reference.com/players/J/JohnDa23.htm
Keep in mind the Chargers only have 56 regular season wins against one team in the entire NFL, and that is the Chiefs. Which matters because the Chargers host Super Bowl 56. *Society of Jesus = 56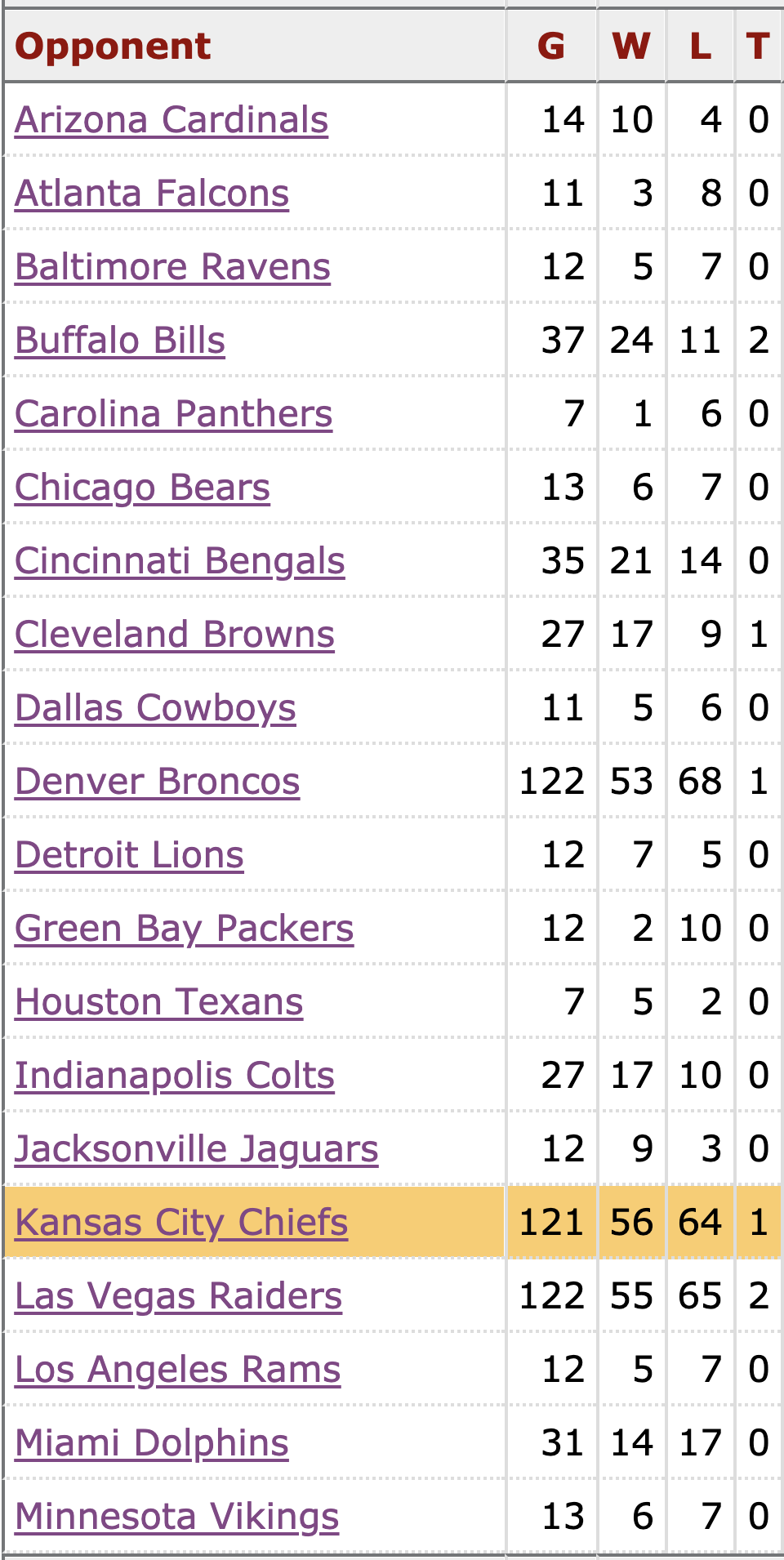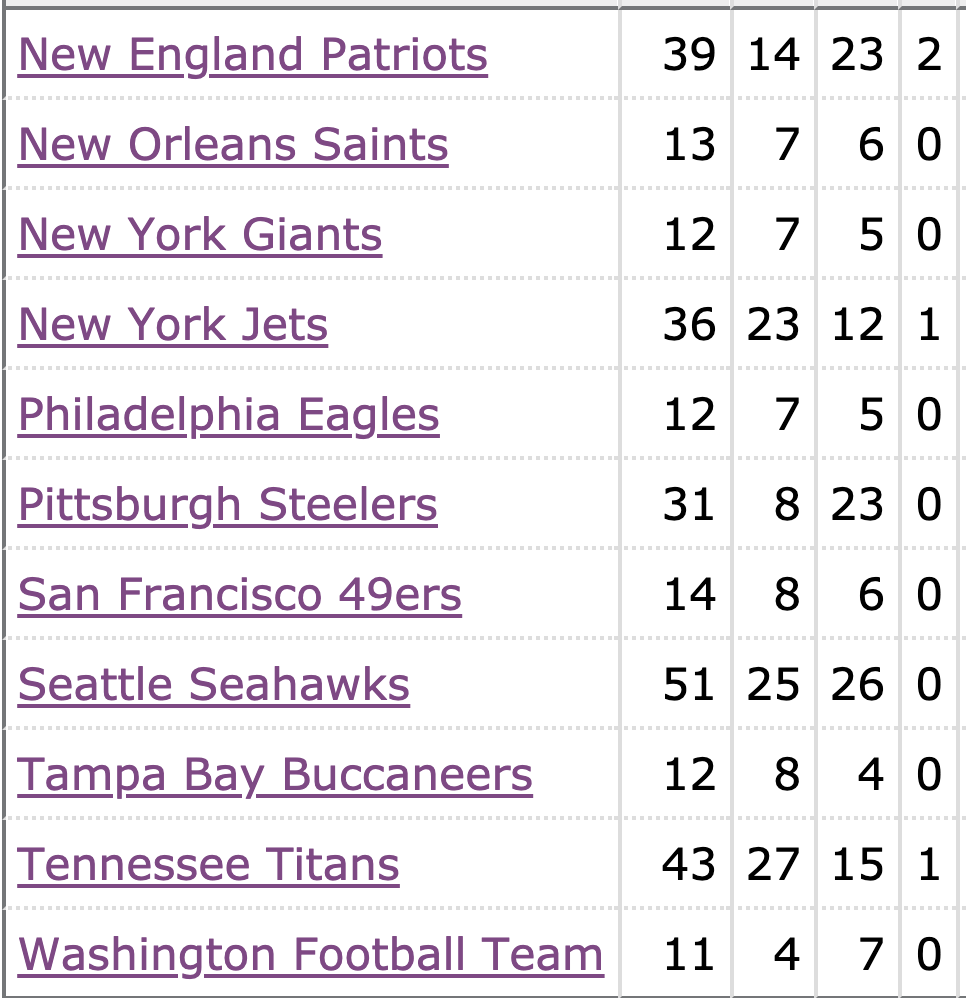 https://www.pro-football-reference.com/teams/sdg/head-to-head.htm
What else is funny is Wikipedia has changed his birthday to September 17, which is Patrick Mahomes birthday.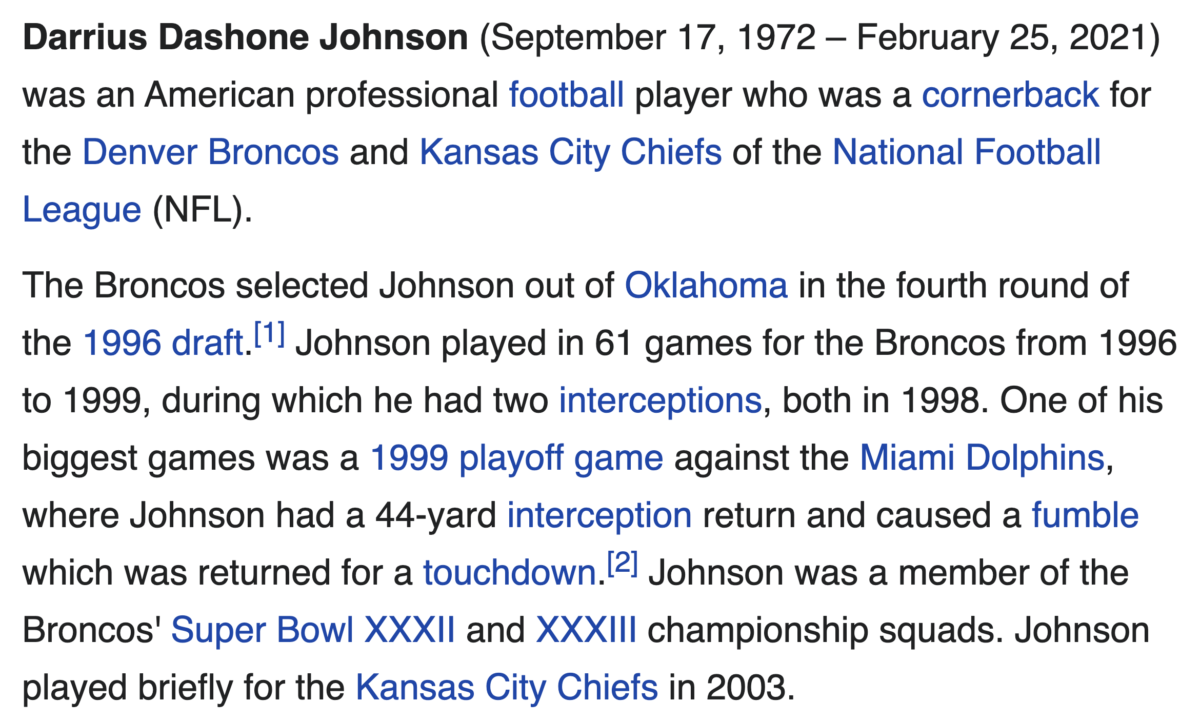 https://en.wikipedia.org/wiki/Darrius_Johnson