Four horses dead, now four horses out at the 149th Kentucky Derby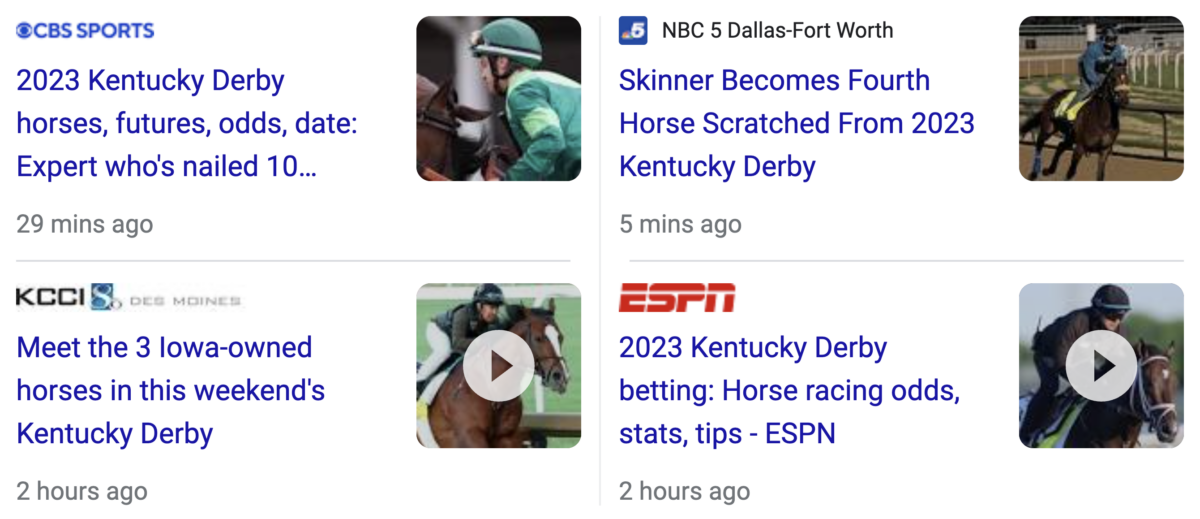 Skull and Bones = 149 (149th Kentucky Derby)
-They're known as the brotherhood of death
-Four is the number of death
-Four dead horses, now a fourth horse, Skinner, scratched
But from three horses to three horses from Iowa?
Lord Miles was the first out, the horse with all the "201" connections, reminding that Medina Spirit died on December 6, or 12/6, the 201st day of the Jesuit Ignatian Year, going with 'Run For the Roses,' equating to 201, and the max weight for jockeys being 126 pounds. Also, this year's race is on the 126th day of the year.
There were three scratches, and three replacements, prior to moments ago.
Three = 56
Kentucky Derby = 56
The race is on May 6, or 5/6
The favorite, Todd Pletcher, has three horses in the race
It is the day of Kings Charles the III's inauguration
The last King of England died at age 56
Royal Family = 56
Kingsroad is 3-0 (Todd Pletcher horse)
The horses out are:
Lord Miles (Post 19) (Chaos = 19)
-His removal brought the field to 19 horses
Practical Move (Post 10)
Continuar (Post 20)
-The post positions sum to 49 (10, 19, 20)
Update: Skinner is out (Post 9)
-The post positions sum to 58 (9, 10, 19, 20)
The horses in are:
–
–
–
–
*I'll cover more of this on Patreon (thank you to the supporters).
Also, notice there has now been a fourth scratch, meaning the race is down to 16 entries, reminding that the Jesuits were created in the 16th Century (Churchill Downs).
*53, 16th prime
-*The news of the 'four' horse deaths came on May 3, or 5/3 (like 53)
The fourth scratch is Skinner.
Thus, four dead horses, Then four scratches.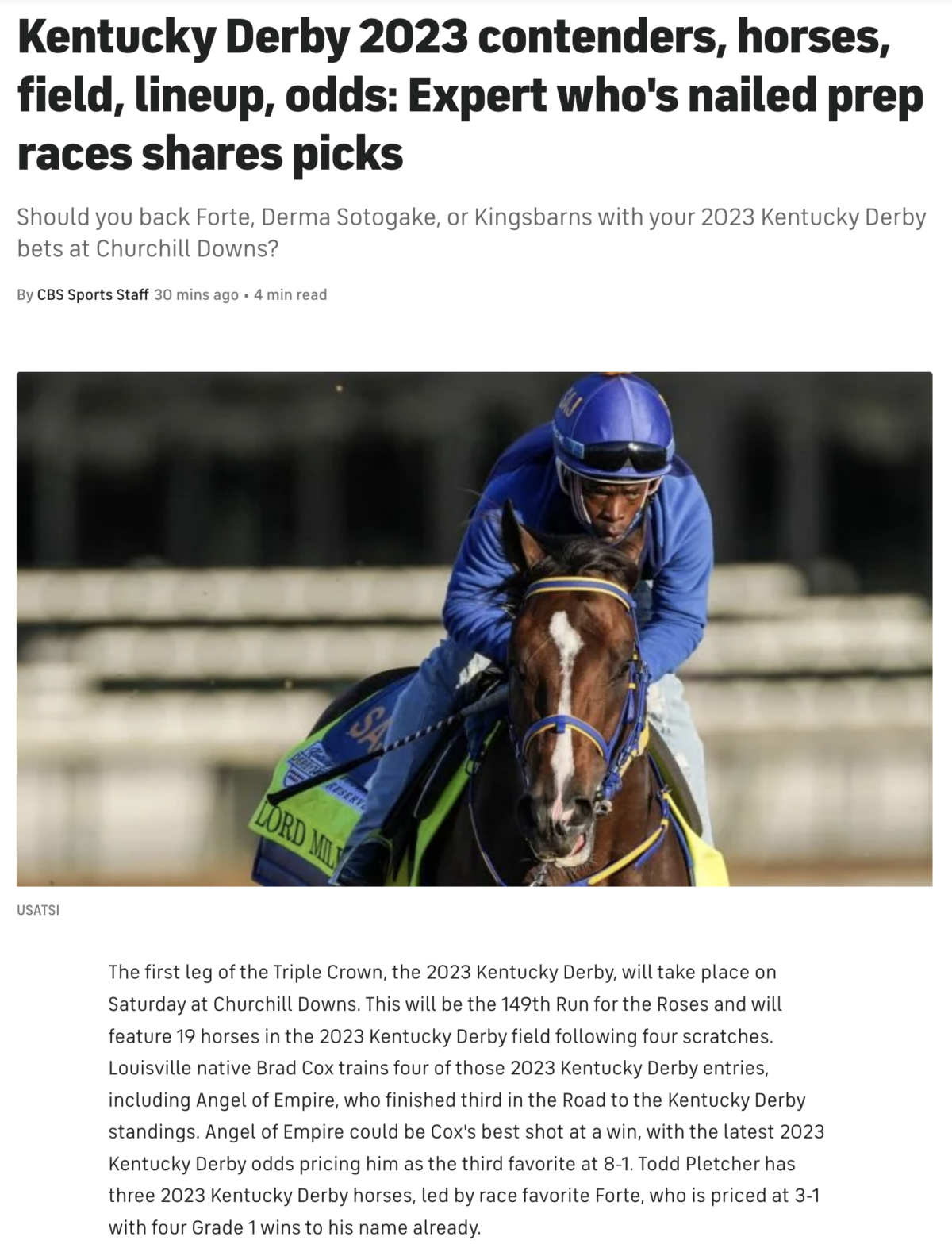 https://www.cbssports.com/general/news/kentucky-derby-2023-contenders-horses-field-lineup-odds-expert-whos-nailed-prep-races-shares-picks/
*This article is from when the Lord Miles news first broke. Lord Miles was the first scratch from the race.