French Actor Gaspard Ulliel dead in ski accident one day after his upcoming Moon Knight's release date is announced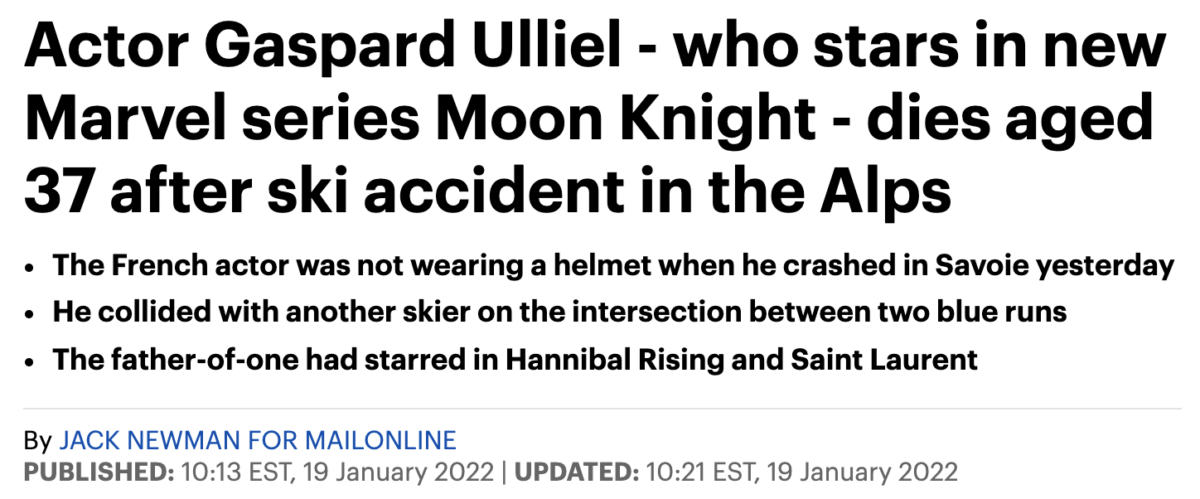 Dead at 37? Ulliel? In Savoie? And Marvel?

Anton = 71 / 26 / 19
-He plays Anton Mogart in the show Moon Knight
And keep in mind the day before the accident, the preview for Marvel's Moon Knight premiered.

And notice his January 18 accident was 71-days before the release date on March 30.



https://www.dailymail.co.uk/news/article-10418859/Actor-Gaspard-Ulliel-stars-new-Marvel-series-Moon-Knight-dies-aged-37-ski-accident.html?ito=push-notification&ci=OWXQshcA4M&cri=CyoPlGXnil&si=TD1gY_7Q4oac&xi=83b27d31-6423-40c8-97f3-e8b23dd437d5&ai=10418859
They're reporting he died in the hospital today, January 19, 2022, on his 56th day of his age.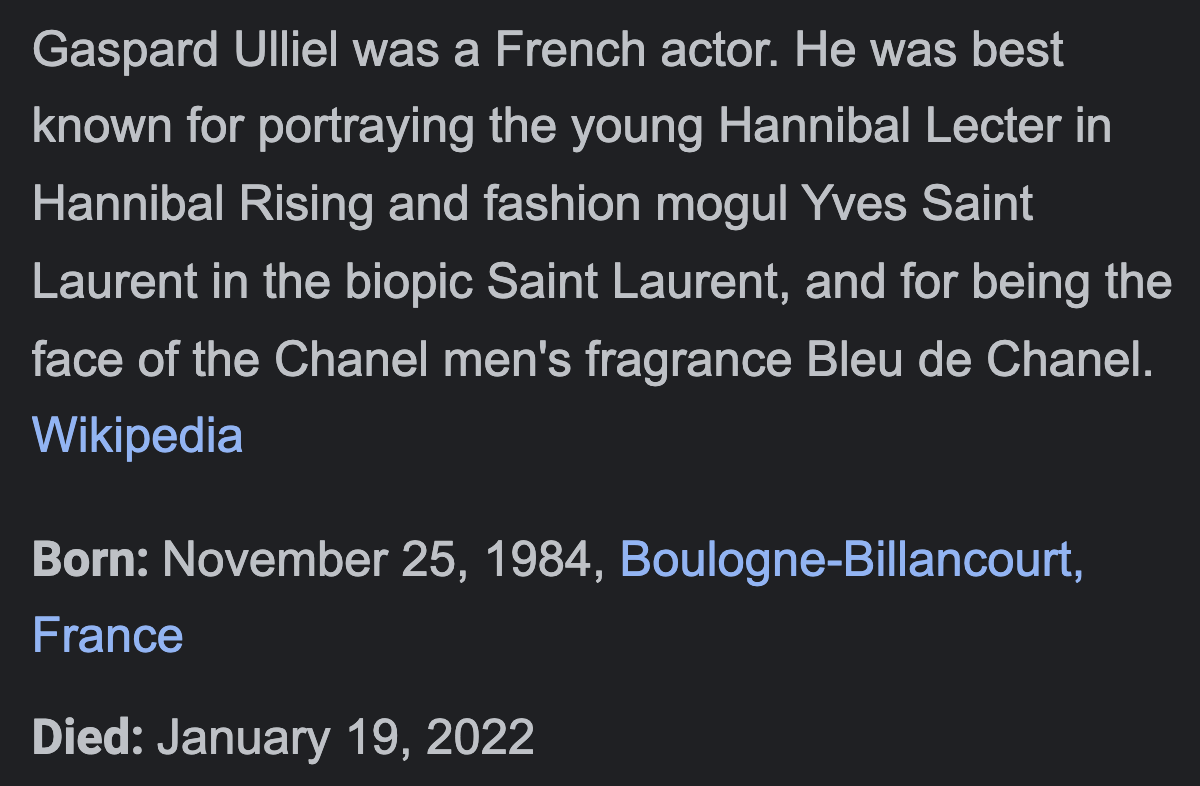 Today's date can be written 19/1, like 191.

And notice the distance of 1-month and 26-days.

Read about the Jesuits and 701 / 126 (and January 19).
And as for the date of the 'ski' accident, January 18, it fits the Jesuit pattern.
181, 42nd prime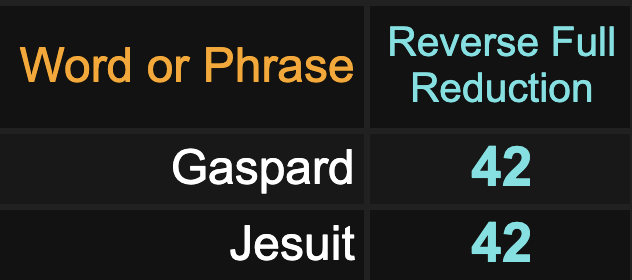 And don't overlook that he was born in '84.

And keep in mind the Moon Knight preview premiere was the day before his accident. Plus, the name of the show connects with 'Jesuit Order.'


And notice, he is from France, like the Jesuits.
And finally, the tragic accident reportedly happened on a date that can be expressed as 1/18, like 118.