Georgia on the verge of indicting Donald Trump, August 14, 2023 evening news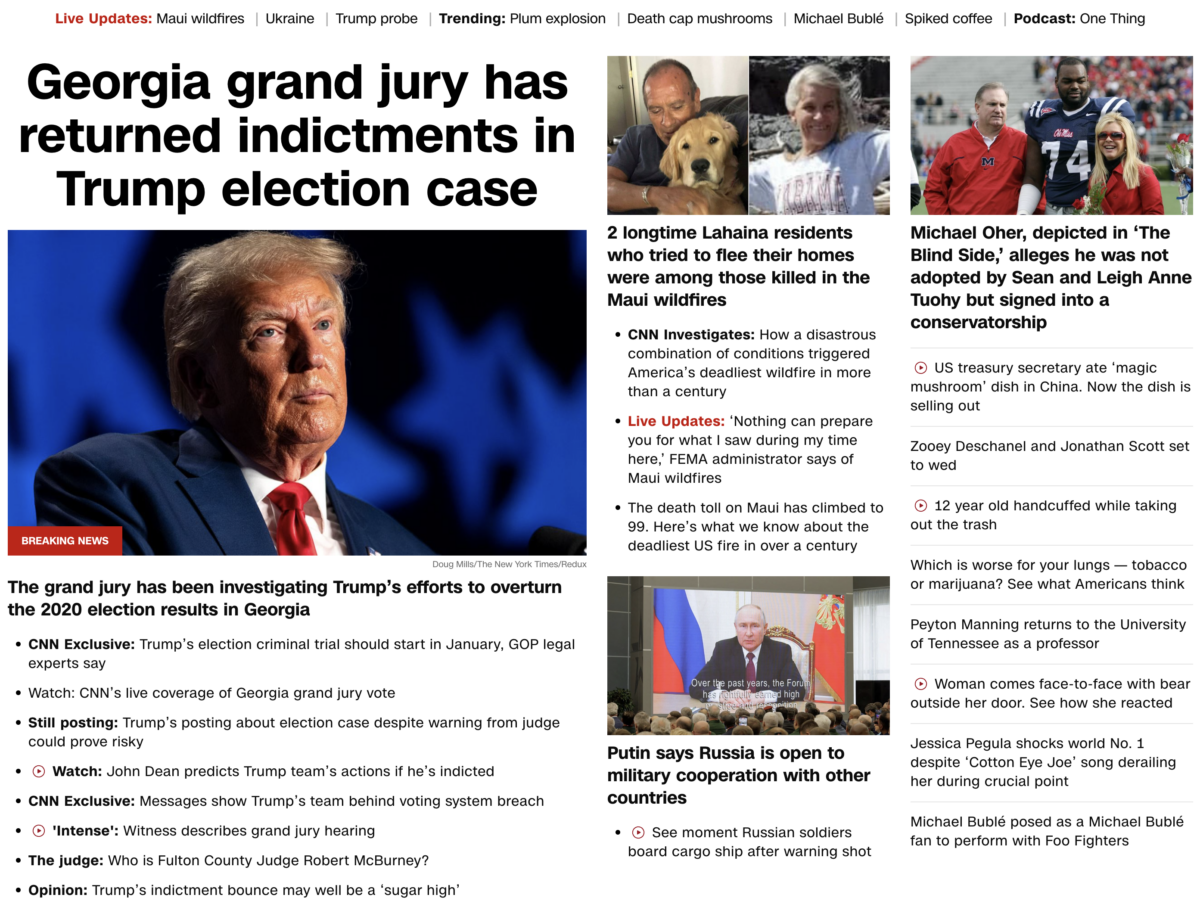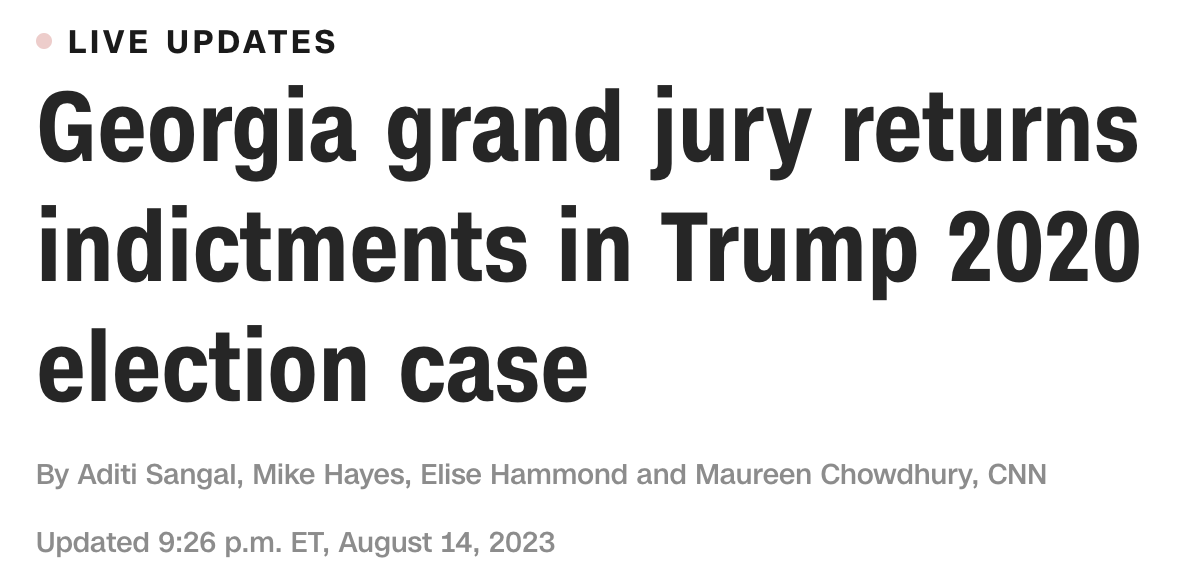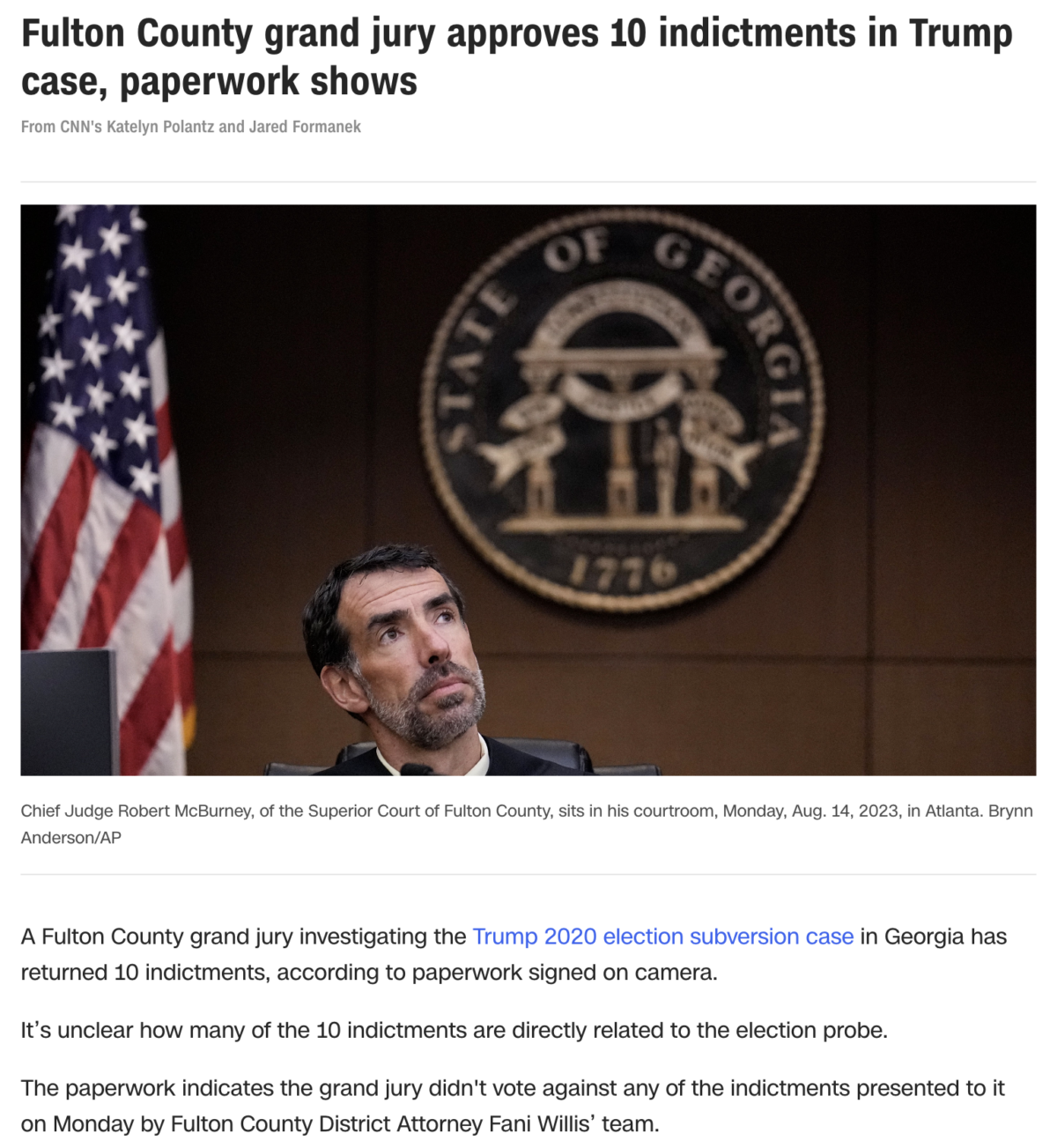 https://www.cnn.com/politics/live-news/trump-fulton-county-georgia-08-14-23/index.html
Fulton County = 138
Donald Trump = 138
–Fulton = 88
–Trump = 88
Remember, tomorrow is August 15, the Jesuit Order's birthday, and a likely day for the indictment. That's because August 15 leaves 138 days in the year.
And don't overlook this report from a little earlier today, revealing the game that is being played.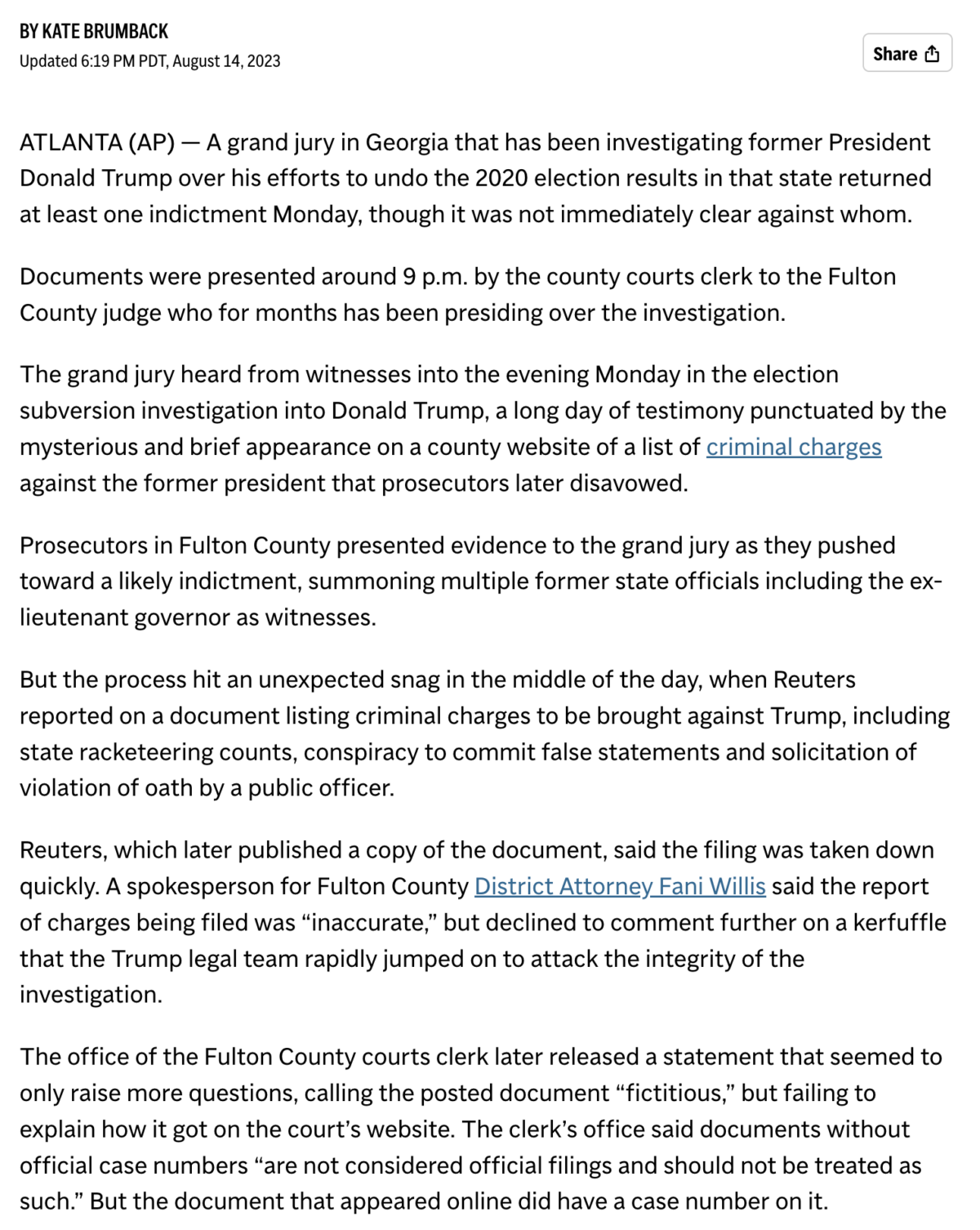 https://apnews.com/article/trump-georgia-election-investigation-grand-jury-willis-d39562cedfc60d64948708de1b011ed3
9 PM? 45 is the 9th triangular number.