Georgia's destruction of TCU pays tribute to Bear and Kobe Bryant in the College Football Championship (as predicted)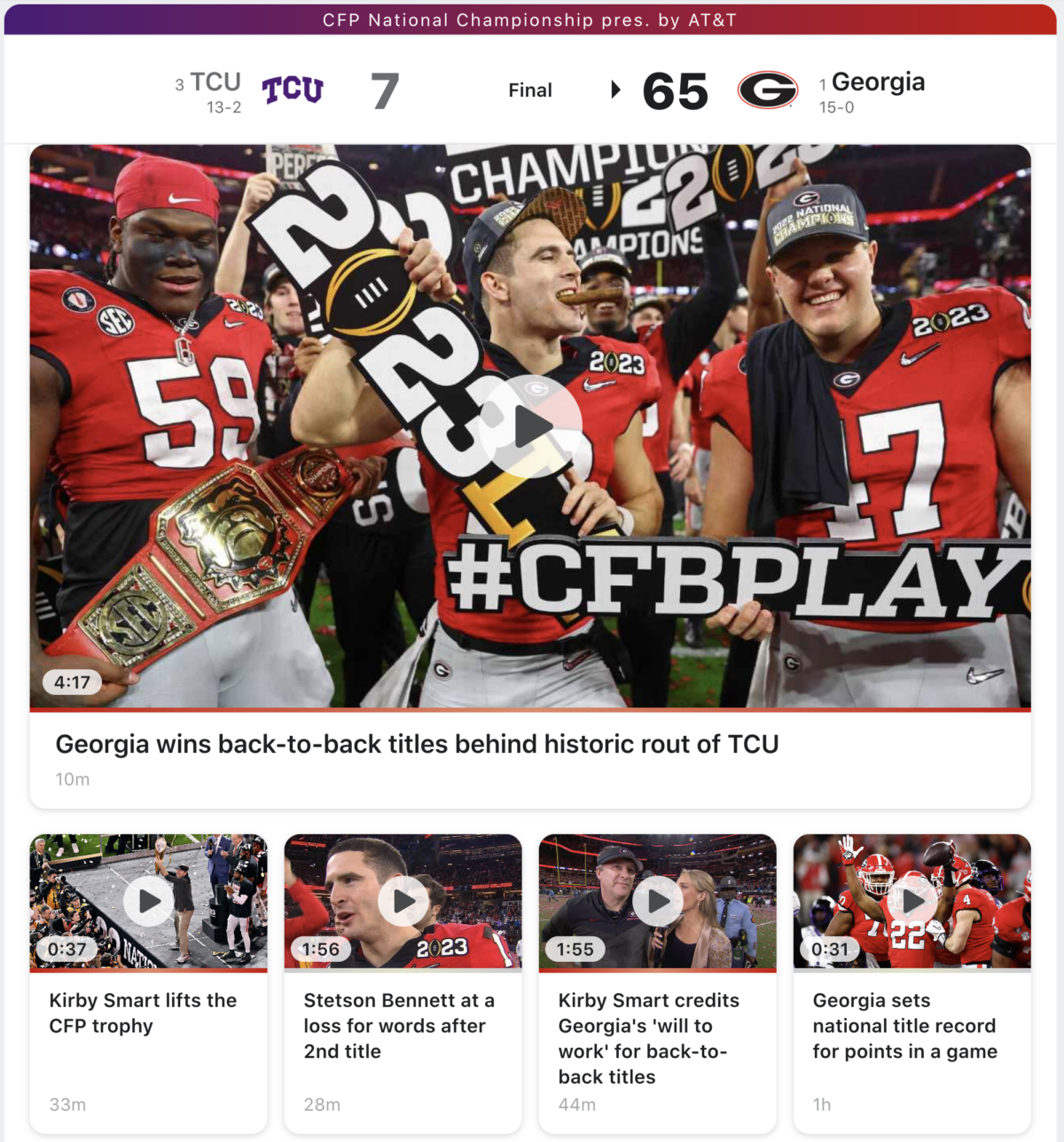 Once again, I said at the start of the season, the death of Kobe Bryant in LA, on the anniversary of Bear Bryant, was the indicator that this season would be about 8, Kobe's first jersey number. In this case, Georgia became the 8th team to win back-to-back, and Kirby Smart improved to 8-2 in Bowl Games.
Bryant = 82
Game = 82
–TCU = 8
–8 date numerology
Furthermore, notice the score was 65-7, a difference of 58 points.
Bear Bryant = 65
Kobe Bryant = 58
*Los Angeles Lakers = 58
And again, Kirby Smart became 15-0, staying on 15 career losses, at age 47, the 15th prime.
Rams = 15
Kobe = 15
Remember when LeBron scored 47 on his birthday, picking up the Lakers 15th win in Georgia?
Also, 72 total points were scored, and this game was 72 days after 25-year-old Stetson Bennett's birthday, a man who is older than half the QBs starting in the NFL.

His birthday leaves 63 days in the year, and Georgia became the 63rd team to have a perfect season and win the college football championship. Notice, #63 is standing next to him in ESPN's photo.
Also, another nailed prediction was that Bennett would finish his career with 66 passing TDs by throwing four in the game, getting him to 66 for his career.
Horned Frogs = 66 (Who he beat, TCU)
For a few more stats, Georgia got their 37th Bowl Game win.
Los Angeles = 37
Georgia = 37
TCU = 37
And this was the 153rd College Football Season.
153, 17th triangular number
1/9/2023 = 1+9+2+0+2+3 = 17
In this game, Georgia set the record for most points in the first quarter of a college football championship, scoring 17.
And for one more, next year will be the 154th College Football Season, and this game was played 154-weeks and 1-day after the death of Kobe Bryant. So expect the story to continue into next year.