Golden State Warriors visit the White House by the numbers, January 17, 2023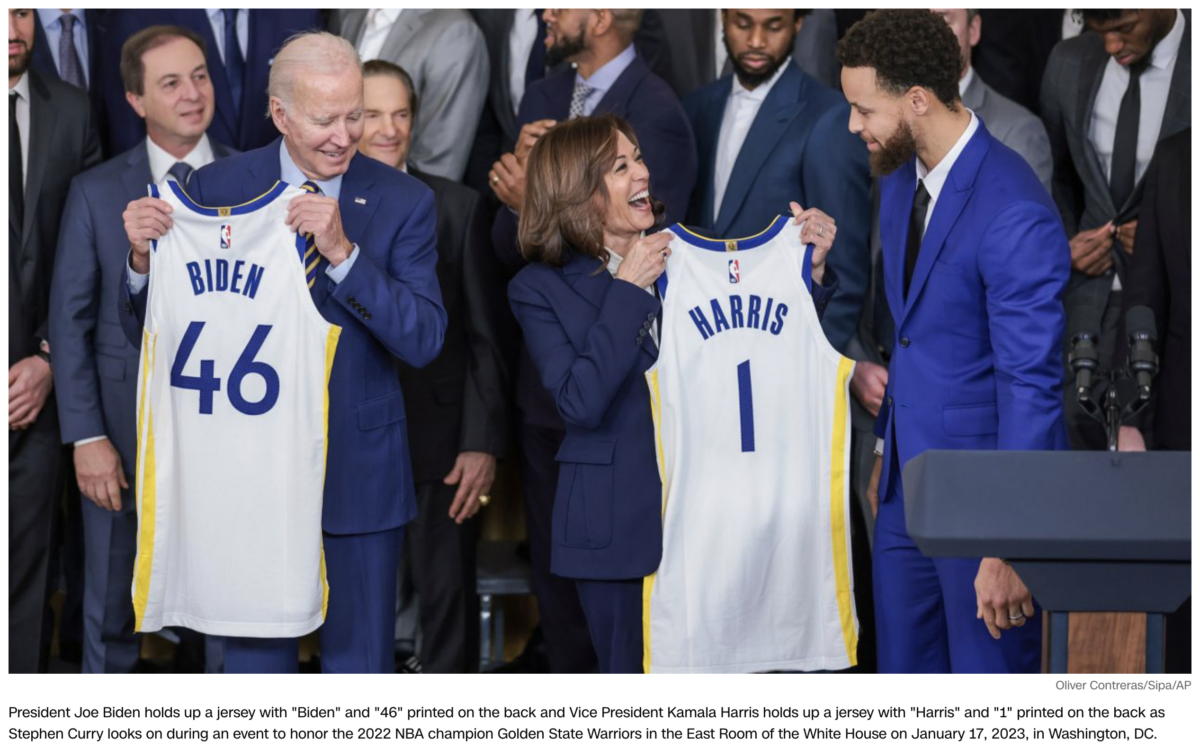 46+1 = 47…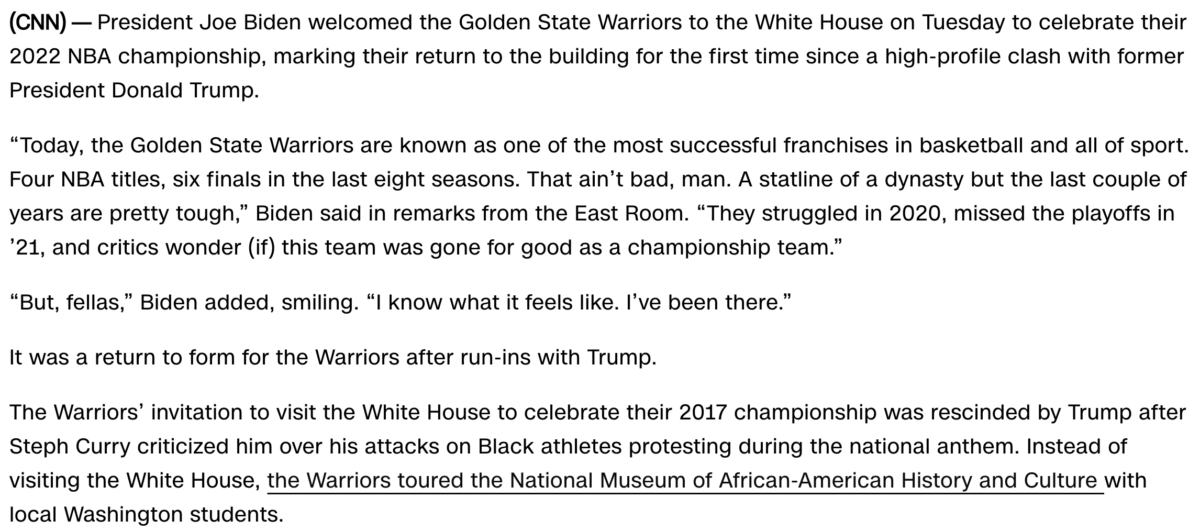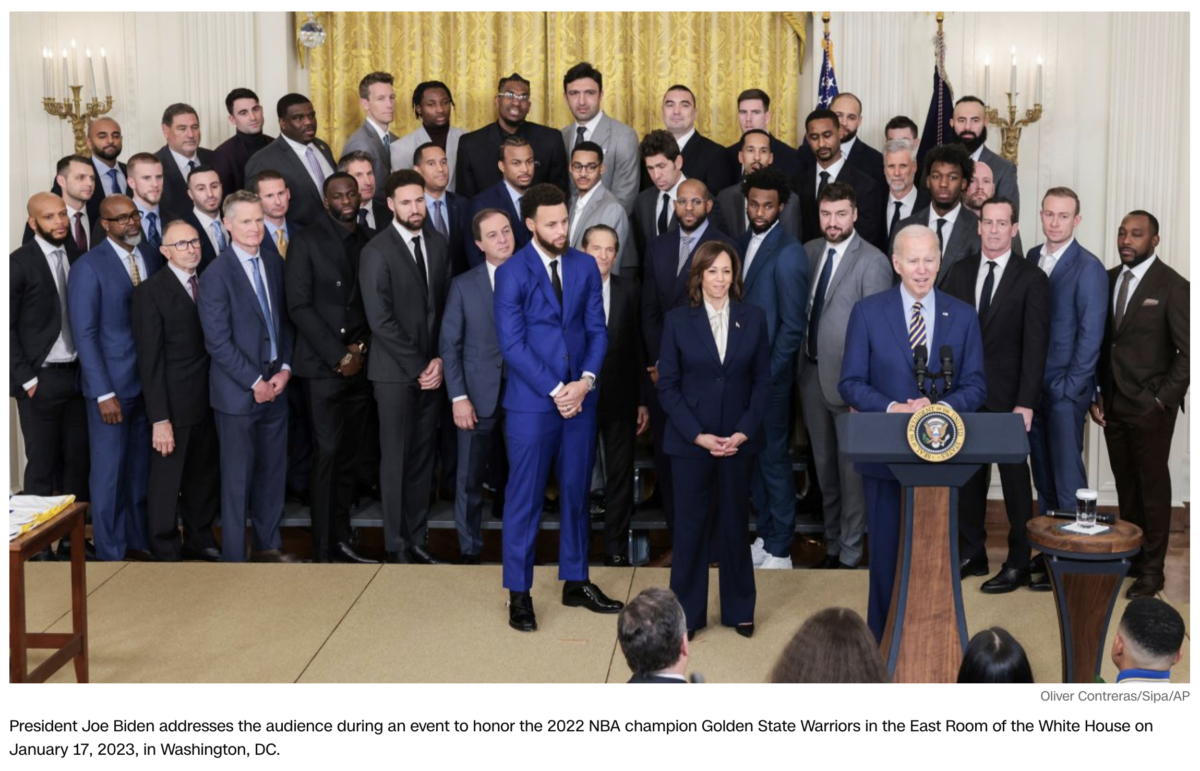 https://www.cnn.com/2023/01/17/politics/biden-golden-state-warriors-white-house/index.html
This ritual comes on the 17th day of 2023. Recall the 17 ritual in Game 1 of the NBA Finals, with Joe Biden's 17 minute speech about #17, as the Celtics scored 17 unanswered to beat the Warriors, prior to losing the Finals and staying on 17 championships. It was a reminder that John Havlicek, #17 for the Celtics, died 17 days after his birthday, on the day Joe Biden announced he was running for President, only to assume the Secret Service name 'Celtic.'

Adding insult to injury, today is 215 days after the NBA Finals concluded, and (215) is the Philadelphia area code, the original home of the Warriors.



It's a reminder the 75th NBA season the Warriors won, improving to 7-5 in championships, was also the 76th pro basketball season, and the currently Philadelphia team is the 76ers. It's also a reminder that Joe Biden is from Pennsylvania.
For one more, today is 58 days after Joe Biden's birthday, or his 59th day of his age, going with 'Golden State' and 'Warriors.' It also connects with Joe Biden being the winner of the 59th US Presidential election.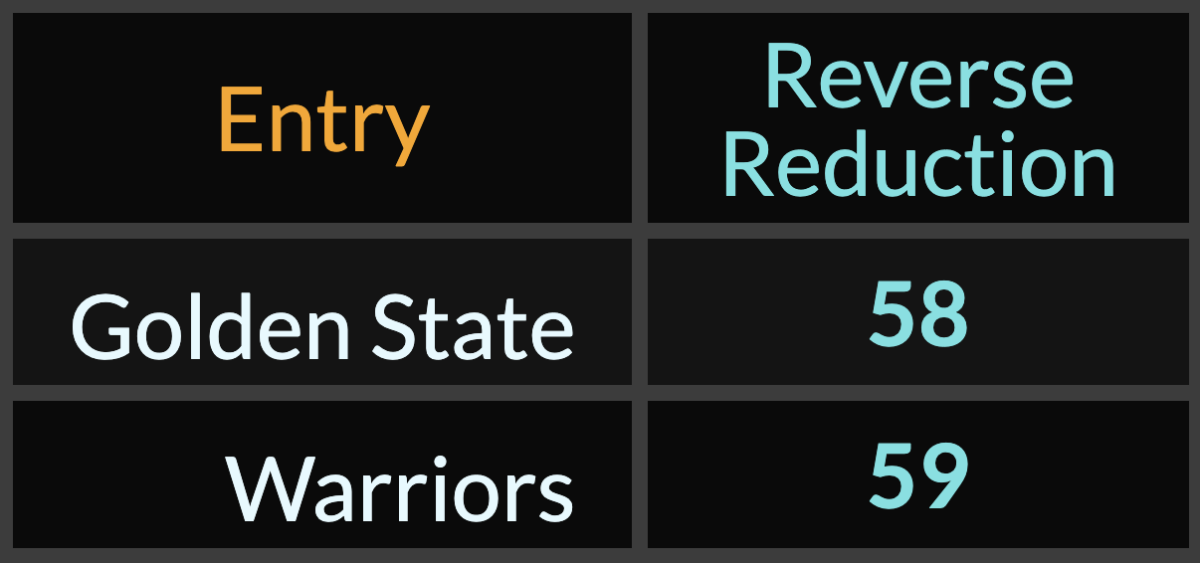 And bringing us back to where we began, 59 is the 17th prime number.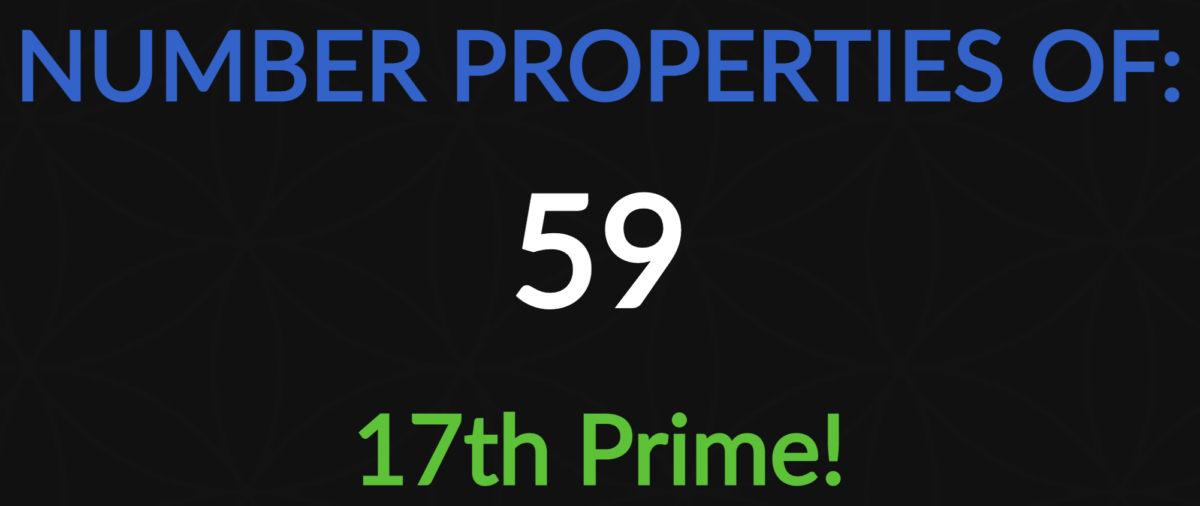 And taking it to overtime, this news comes on Steve Kerr's 113th day of his age.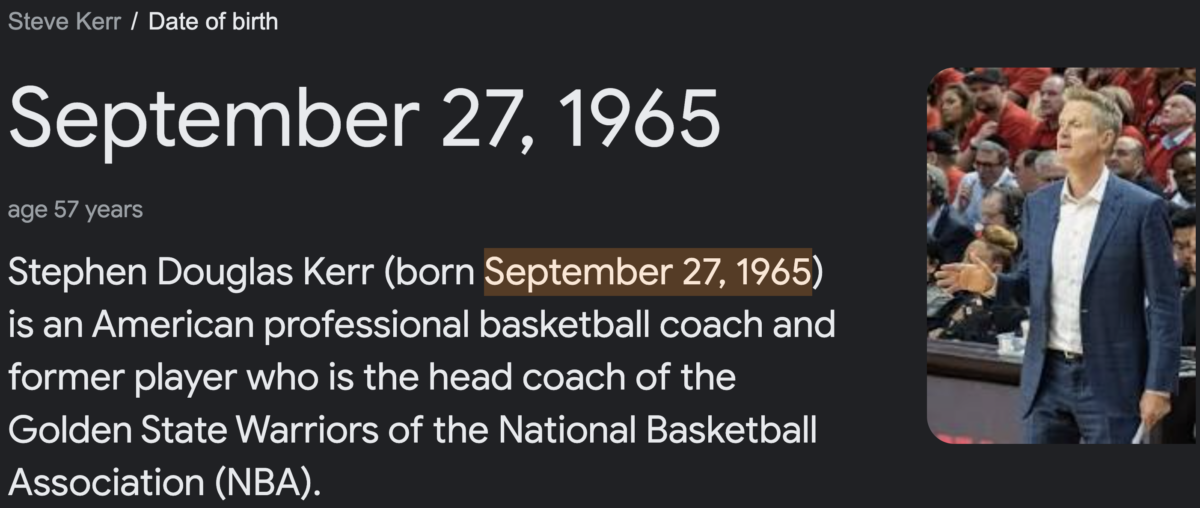 It's also 56 days before Steph Curry's March 14 birthday.
Society of Jesus = 56
Washington DC = 56
And it is a date with 61 numerology, as well as 41.
1/17/2023 = 1+17+20+23 = 61
1/17/23 = 1+17+23 = 41
The 61 fits in with 'Finals' and 'Washington DC.'


And the '41' fits in with 'Golden State.'