Gonzaga University suspends John Stockton over face mask mandate defiance, Sunday, January 23, 2022, on Georgetown's 233rd birthday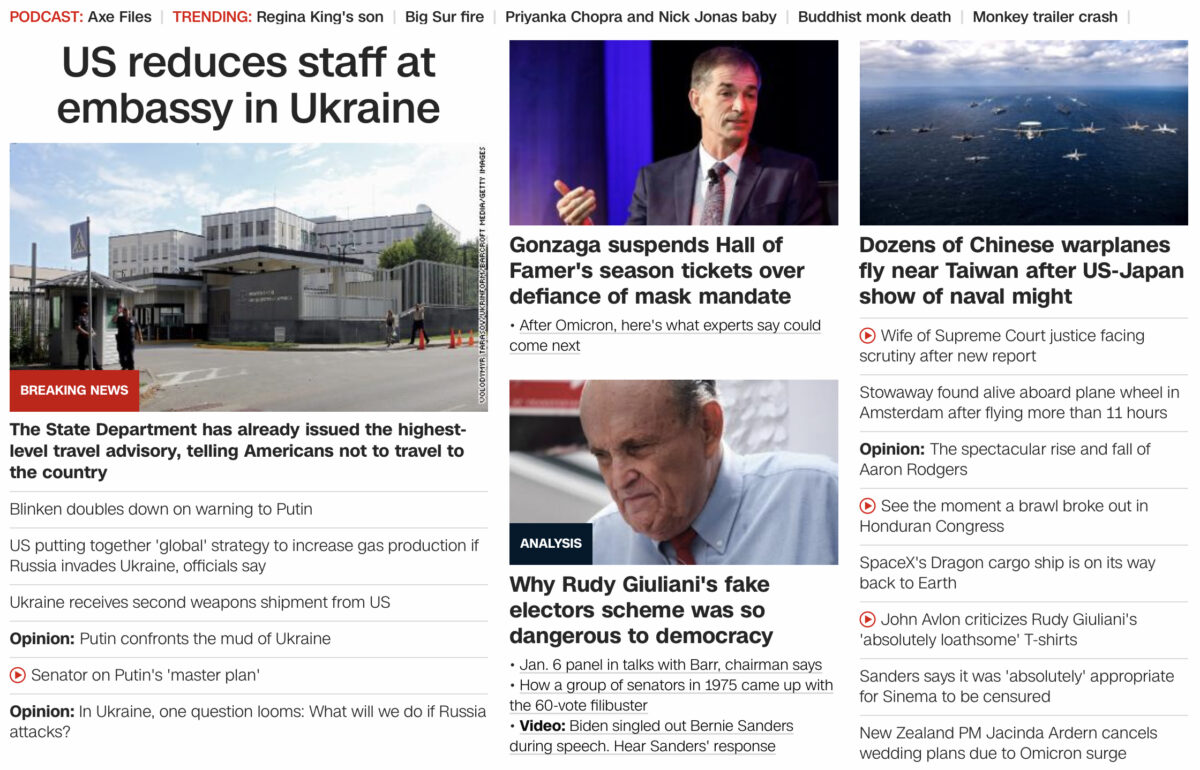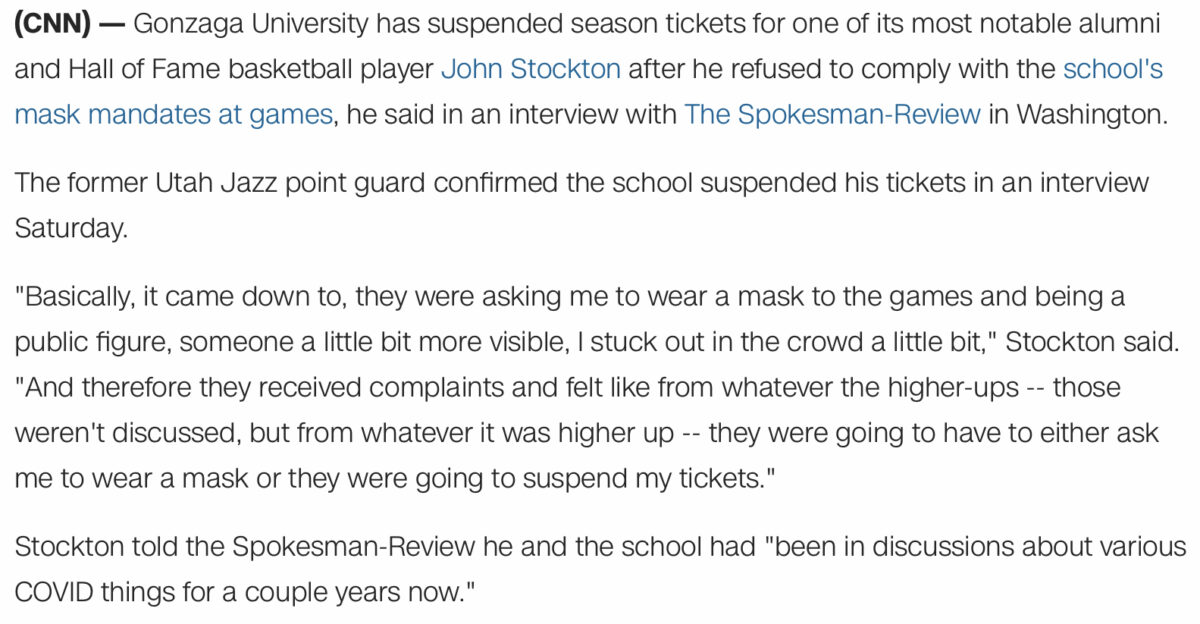 https://www.cnn.com/2022/01/23/us/gonzanga-john-stockton-covid-19-mask-mandate/index.html
This news comes Sunday, January 23, 2022, out of the Jesuit school in Washington state, on the 233rd birthday of Georgetown, the Jesuit university in Washington D.C.
Ignatius of Loyola = 231 / 201
Aloysius de Gonzaga = 201
As for the 233rd birthday.
Gonzaga University = 233


It comes 303-days after his birthday.
Saint Ignatius of Loyola = 303 / 93
-John Houston Stockton = 93
-John Houston Stockton = 78
-Jesuit = 78
-Sunday = 78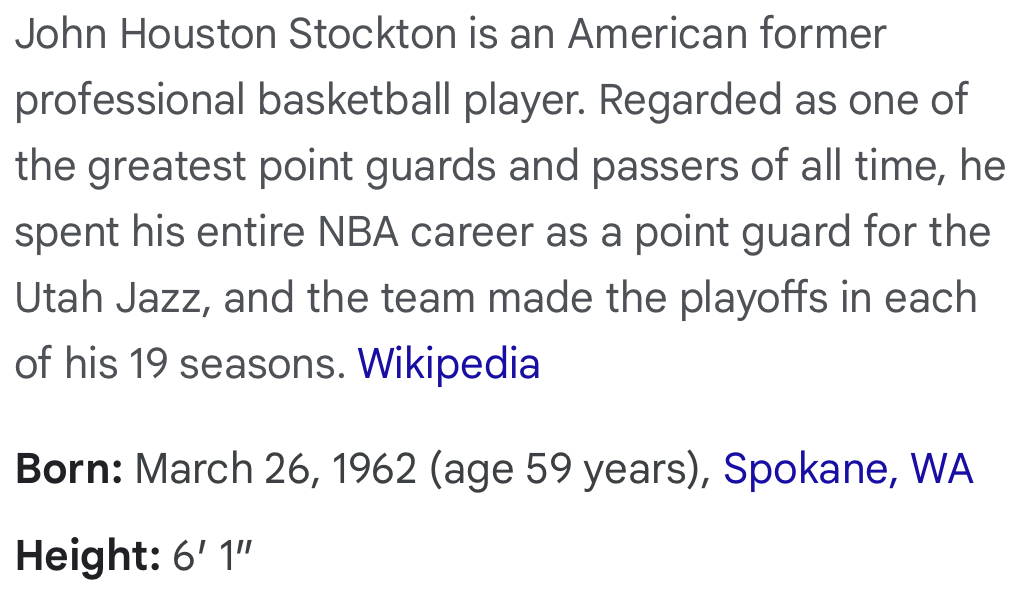 He started at Gonzaga in 1980, 42-years ago.
Jesuit = 42
Washington, 42nd State
He joined the NBA and the Utah Jazz in 1984.
Jesus = 84
Recall, the Jazz were blamed for the NBA lockdown on March 11, 2020.
Utah Jazz = 113
The National Basketball Association = 113
Coronavirus Pandemic = 113
His birthday, March 26, is also fitting.
263, 56th prime
Society of Jesus = 56
Coronavirus = 56
Covid Vaccine = 56
Anthony Fauci = 56
Gavin Newsom = 56
Washington D.C. = 56
Nancy Pelosi = 56
-Also has 26/3 birthday
…
And notice how this website captured Stockton, maskless at the game, with the seats 5 and 6 clearly displayed.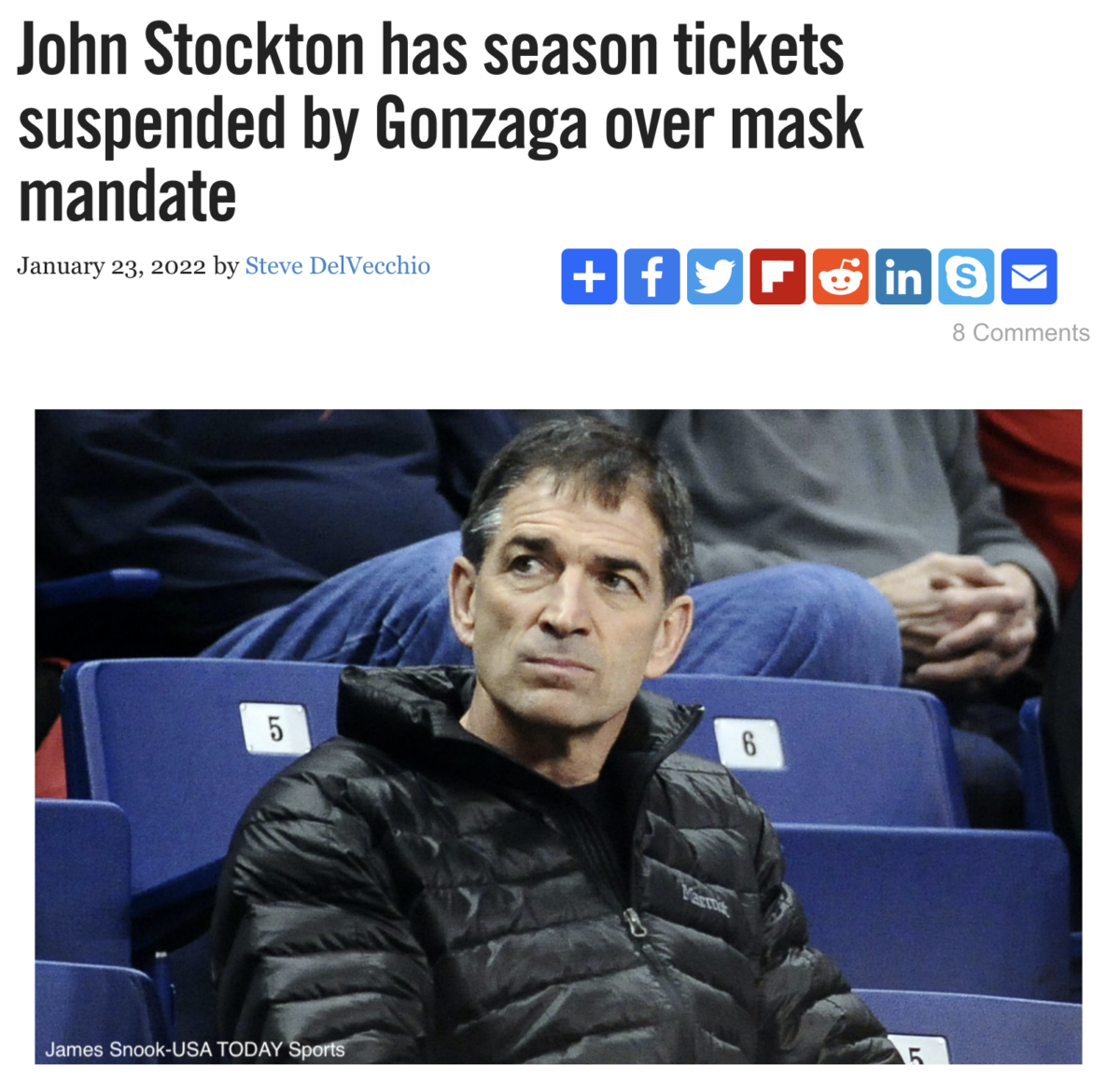 For another good one, Michael Jordan won his 5th and 6th rings over John Stockton in the NBA Finals.
The National Basketball Association = 113
Michael Jordan = 113
Kobe Bryant = 113
-Played his last game vs. Utah
-Died at the start of Covid-19
-Was buried in Corona del Mar
Utah Jazz = 113
-Covid lockdown of NBA blamed on Jazz
-Blamed on Rudy Gobert of France
–Paris, France = 56
-Where the Jesuits are from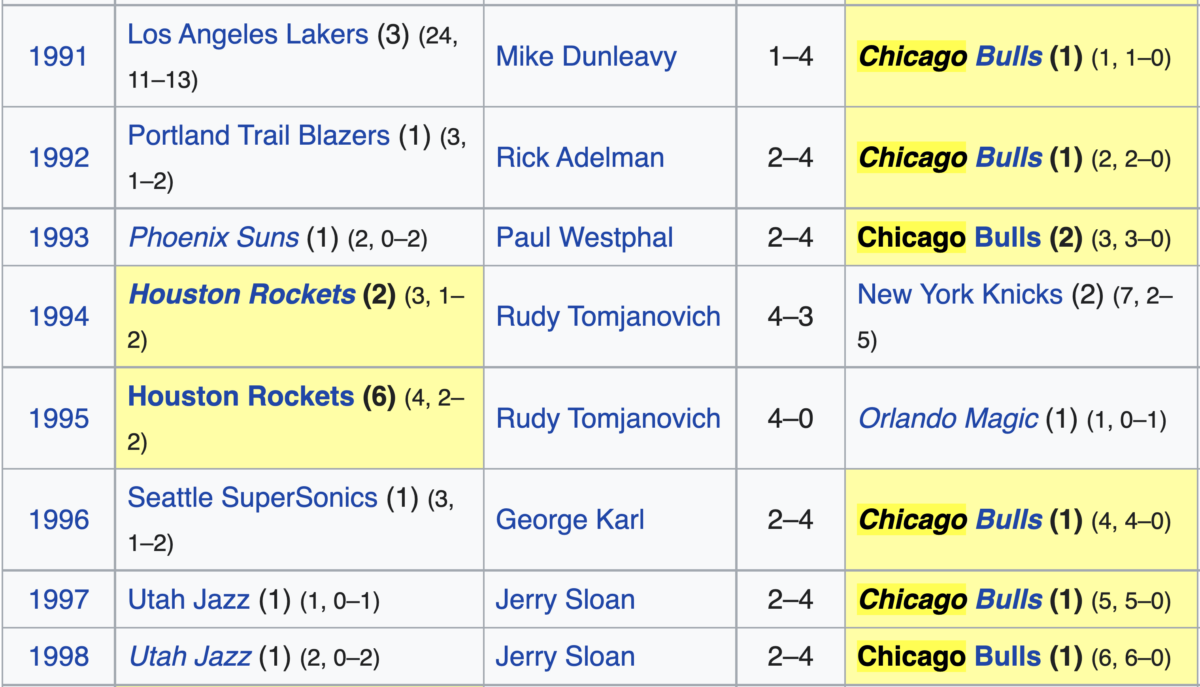 The first two cases of Covid-19 in the world outside of China were in Seattle and Chicago, both in the times of their 56th Mayor's, Jenny Durkan and Lori Lightfoot.
And for one more point, this story comes while Gonzaga is 15-2 in hoops.
*152, hot number