Gonzaga wins West Coast Tournament, March 8, 2022, prior to the 83rd College Basketball Tournament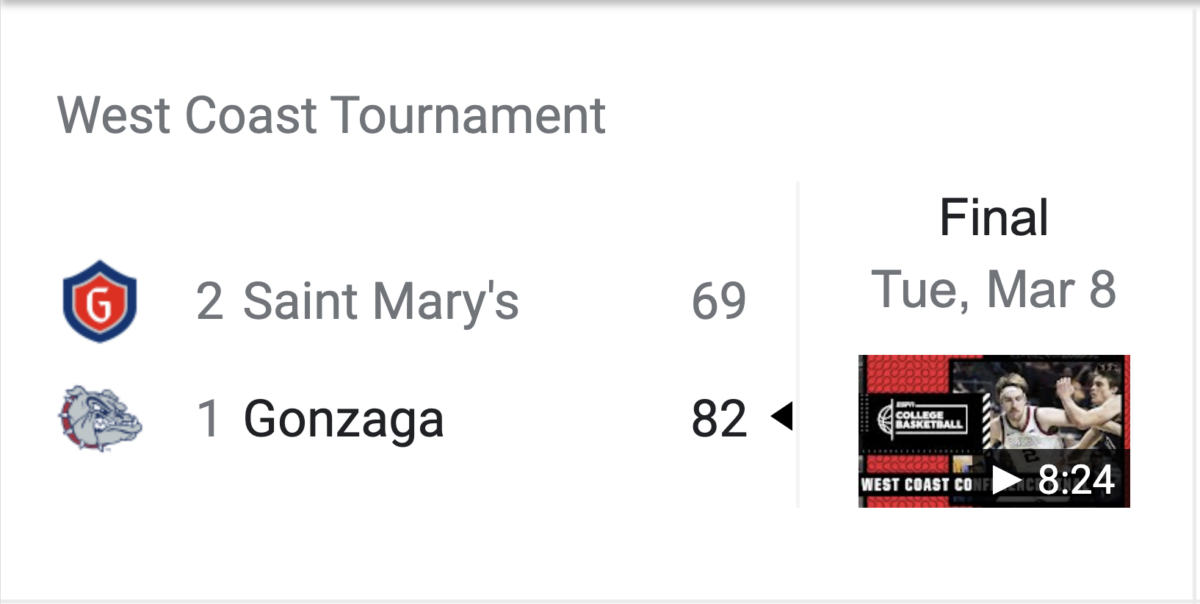 Gonzaga wins the West Coast Tournament, improving to 26-3 for the season.
263, 56th prime
Society of Jesus = 56
They win is on March 8, or 8/3, before the 83rd March Madness, as the nation's top seed.
And notice they won with 82 points, like how last year, they came up short in the championship game, losing in the 82nd tournament to Baylor University.
Baylor University = 82
*They won the tournament on the Pope's 82nd day of his age.
As for the name of the tourney.
West Coast Tournament = 266
Iesus Hominum Salvator = 266 / 85
-Pope Francis is 85 right now