Grammarly, with Ukrainian roots, now raising funds for Ukraine, March 9, 2022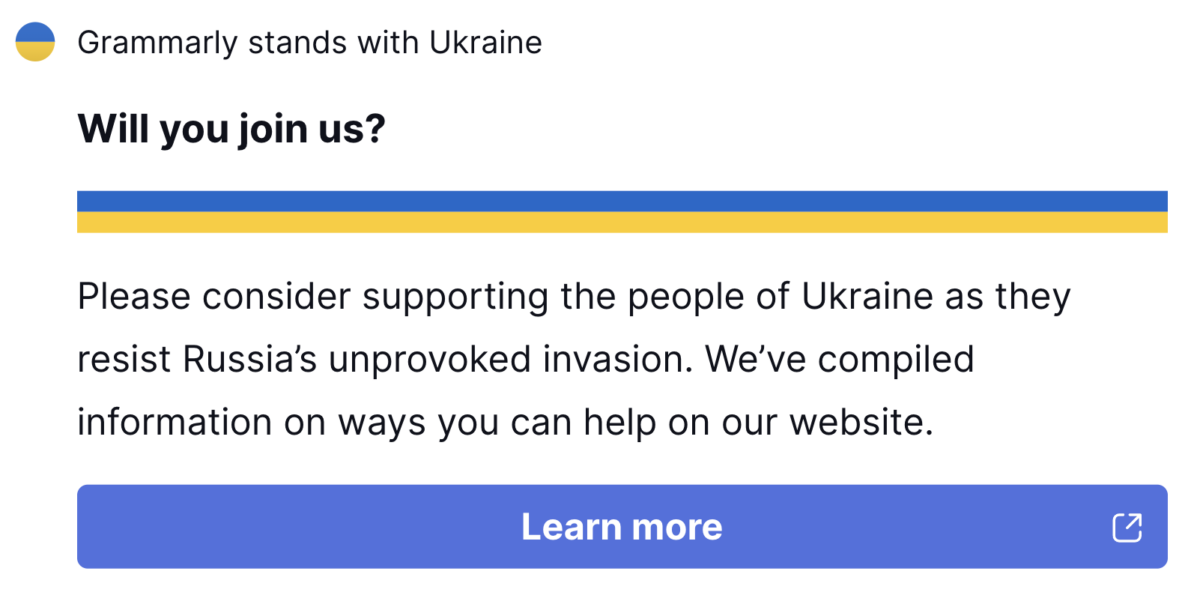 Notice, Grammarly is now distracting its writers with Ukraine donation ads as of March 9, 2022.
I know this because I use the product and it JUST happened for the first time.
And just awhile back I was documenting their YouTube had chose to show "Sociology 201 Essay."
As we know, on the same day Grammarly has added this fun Raiser, March 9, 2022, Hayden Panettiere has launched her Ukraine relief fund on the 201st day of her age.
Order of Illuminati = 201 / 93
-March 9 (9/3)
Funny enough, Grammarly has Ukrainian roots.

Grammarly = 54
Jesuit Order = 54
3/9/2022 = 3+9+20+22 = 54