Grandson of Jimmy Carter says he is about to die, August 19, 2023, on Bill Clinton's birthday, 322 days after Jimmy Carter's birthday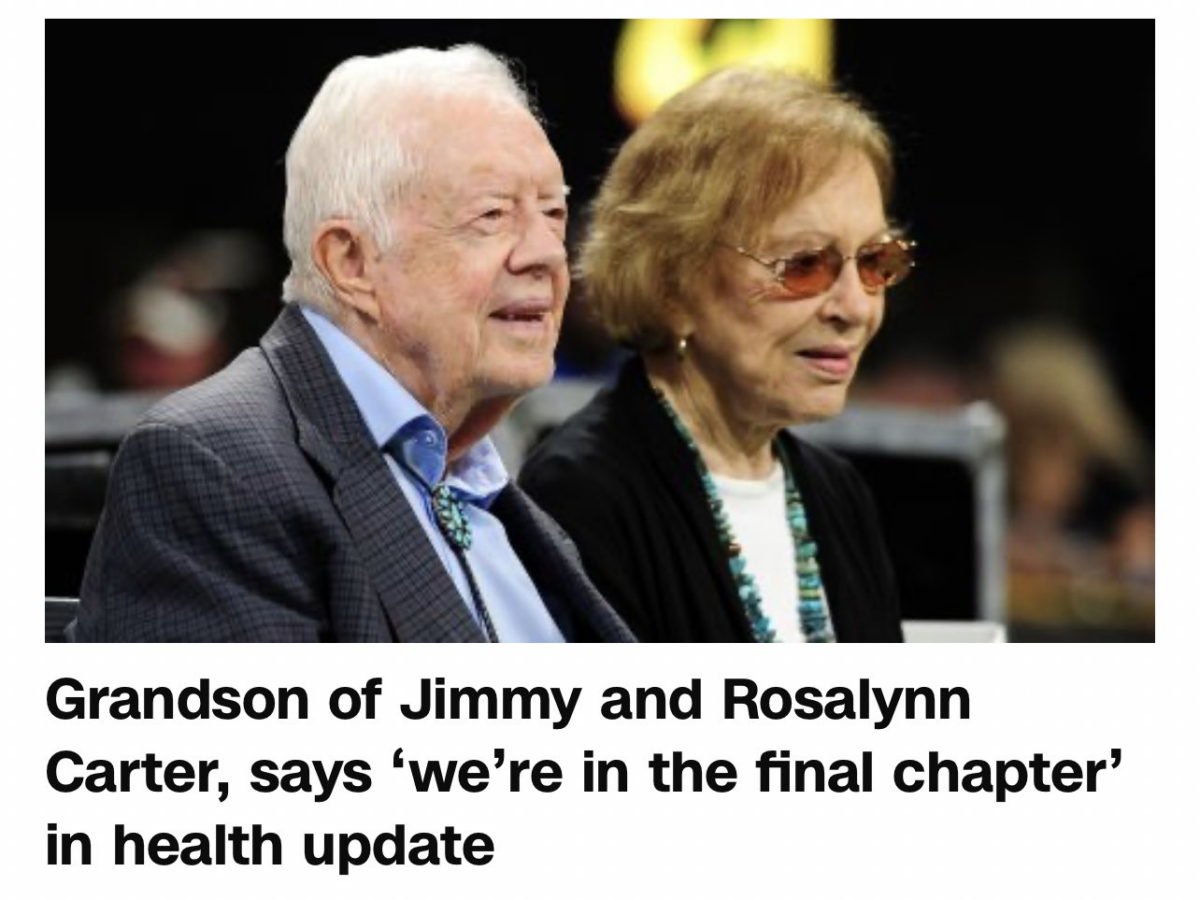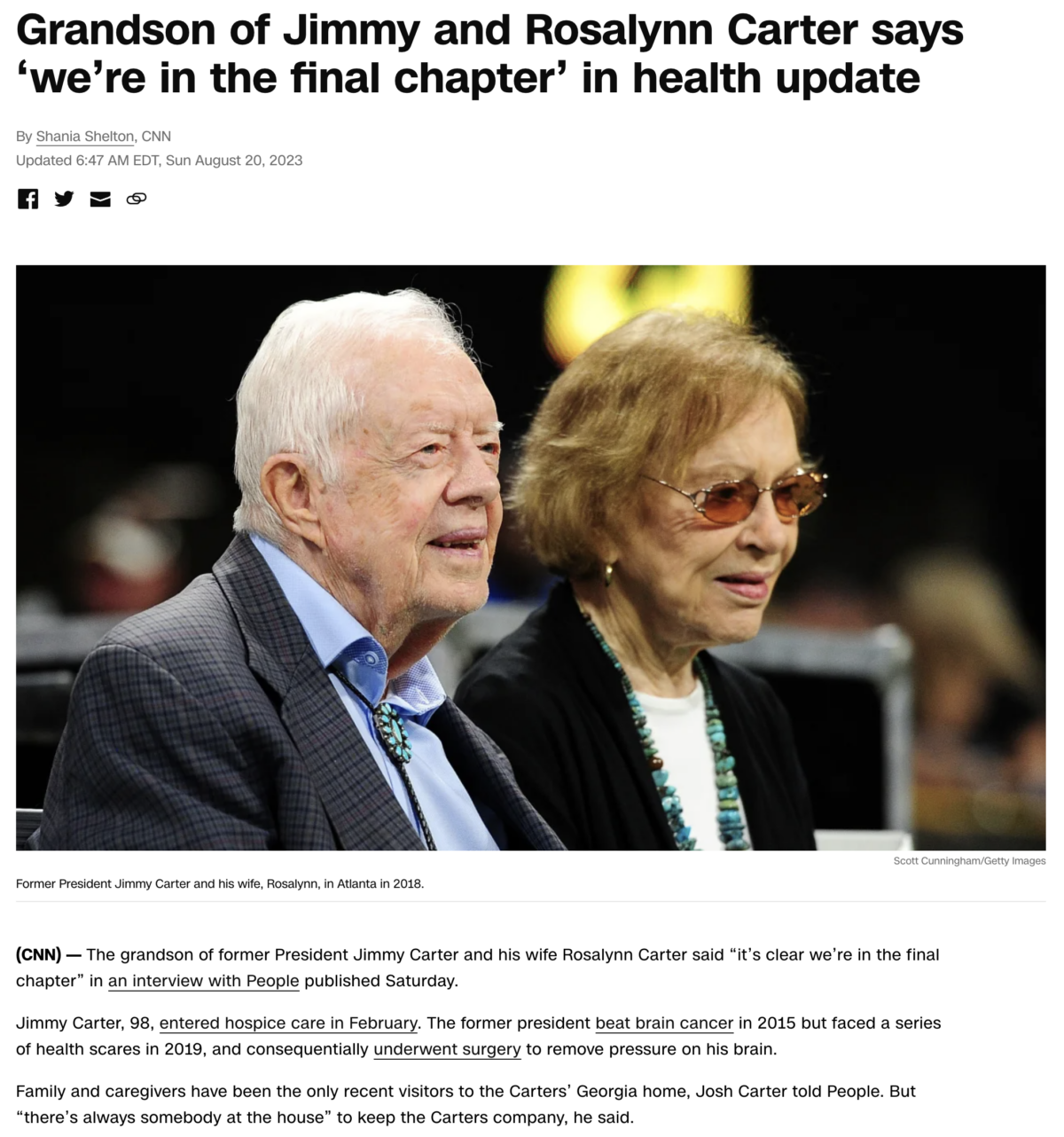 https://www.cnn.com/2023/08/19/politics/josh-carter-carters-health-update/index.html
This was published Saturday, August 19, 2023, on Bill Clinton's 77th birthday.
That was 322 days after Jimmy Carter's last birthday, October 1, 2022.
Keep in mind Yale turns 322-years-old in October, Jimmy Carter's birth month, and Bill Clinton is a Yale alumni.
And in light of Jimmy Carter being #39, August 23 will be 39 days before his 99th birthday.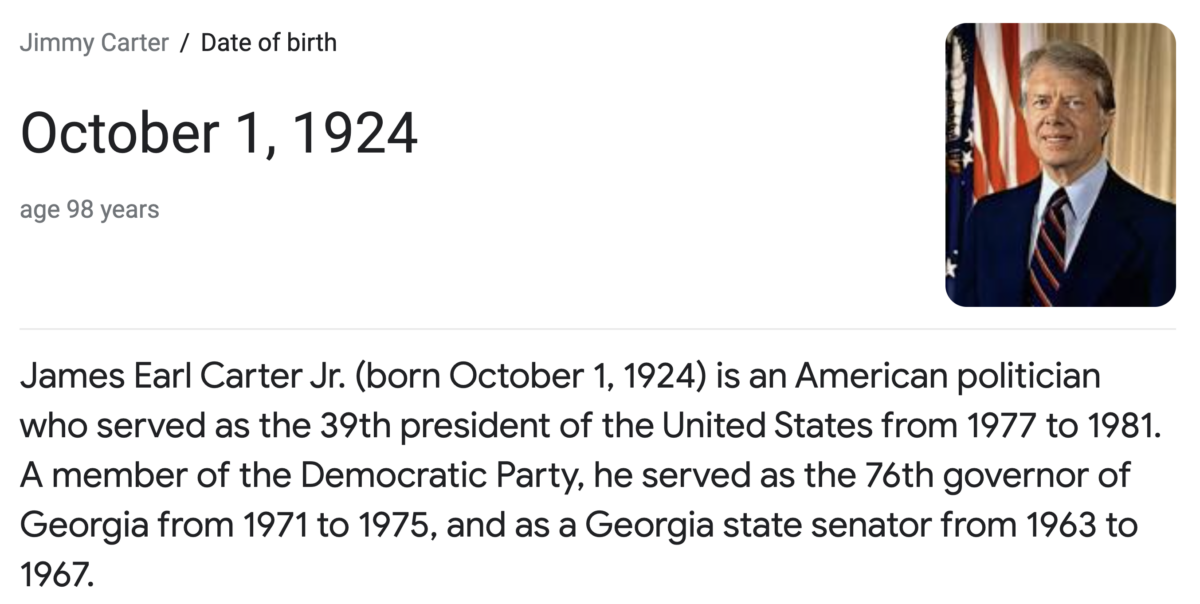 It is also 5-weeks and 4-days *Jimmy Carter = 54 *Jesuit Order = 54